Divorce is stressful, from divvying up the assets to determining custody arrangements and untangling previously tangled lives. But sometimes the best way to live a stress-free life during and after divorce is to simply let go of things you can't control. Click through the slideshow below to see what they had to say, then head to the comments to share your favorite quote or saying about moving on.
Speaking of DC and Batman v Superman, the superhero genre had all but stalled after the failure of 1997's Batman And Robin. Evan Peters stole the show as Peter Maximoff in Days Of Future Past with an incredible slow-motion kitchen fight scene that showed us what it looks and feels like to move as quickly as Quicksilver.
This writer grew up reading X-Men comics and has a Dark Phoenix tattoo on one arm and a tattoo of Wolverine supporting characters on the other. With apologies to Halle Berry, X-Men: Apocalypse finally gets the weather-wielding mutant right! Blade was a step in the right direction in 1998 but it was really Bryan Singer's adaptation of X-Men in 2000 that revived the genre. Much as Daredevil Season 2 upped the ante on that all-one-shot hallway fight scene from Season 1, Apocalypse takes that Quicksilver moment and amplifies it tenfold in arguably the movie's best scene. First Class gave us X-Men in the 60s, the decade that started it all for the Children Of The Atom.
To help you move forward, we've gathered some of the best quotes on the art of letting go, from famous figures as varied as Lao Tzu and Bill Cosby. Days Of Future Past gave us the 70s, the decade when writer Chris Claremont and artist John Byrne gave us so many mythology-defining story arcs and characterizations. Their friendship and conflict are at the heart of the X-Men story, a story about disenfranchised, misunderstood misfits who are sworn to protect a world that hates and fears them.
It's a bit underwhelming as far as franchise victory laps should go, but despite its shortcomings, there is still plenty to like about this installment. Now we finally get to see the X-Men in the eighties, yet another heyday for their comic book counterparts. Michael Fassbender and James McAvoy own and inhabit these characters just as their predecessors, real-life BFFs Sir Ian McKellen and Sir Patrick Stewart, did before them.
They've since reclaimed the rights to Daredevil and Punisher (both starring in Netflix shows) and worked out deals with Universal and Sony for Hulk and Spider-Man, respectively. Quicksilver and Scarlet Witch are tricky because they are both X-Men characters and members of the Avengers in the comics (let's not even talk about when they were in The Brotherhood Of Evil Mutants). But Fox still controls the rights to Fantastic Four and X-Men-related characters exclusively. They are both children of Magneto, a story point that had to be lost in The Avengers movies because Magneto doesn't exist in the MCU.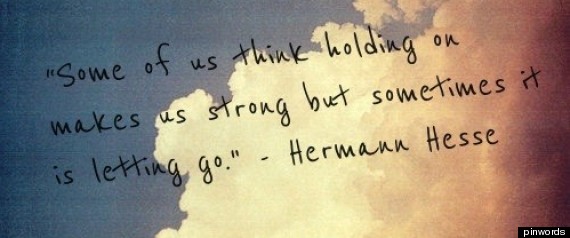 So this Quicksilver is distinct from the one in Age Of Ultron because he exists in an entirely different universe.
Marvel Studios is certainly making better superheroes movies than the Marvel-branded films churned out by Fox (Fantastic Four, anyone?), but Fox has the advantage when it comes to Quicksilver.
Centre: Charlie Bennett, Les Griffin (trainer), Harry Oxtoby (trainer), Greg Anderson (treasurer), Jack Armstrong (secretary), Bruce Cambridge (president), Ray Hunt (manager), Graham Seymour.
Also a Tribute to the late Bob Burns (Fishy) Amazing Lost Scrapbooks found Great Rugby League Web Sites. About Us Contact Us A Tribute to Ben Fisher and Jack Thompson Bill Keato the Lad from Liverpool Old Newspaper stories and photos from the 1960's VALE Laurie Bruyeres VALE Nev Charlton.
VALE Bill Keato VALE Vince Karalius VALE Bob McGuiness VALE Denis Meaney VALE Johnny Mowbray Vale Kel O'Shea Vale Mark "Snow" Patch VALE Bob Sargent Vale Ken "Nebo" Stonestreet. VALE Doug Walkaden 1966 Season 1967 Season 1968 Season 1969 Season Noel's Dream Team What a game Wests Photos from the Old Days Case of the Missing Goal Posts A Visit to Old Pratten Park Peter Dimond Book Launch Interview with ------ Noel Kelly Interview with ------ Tony Ford Interview with------- Mick Alchin Interview with Jim Cody Interview with ------ Colin Lewis Interview with ------ John Mowbray Interview with ------ Noel Thornton Interview with ------- Bill Owens Interview with John "Chow" Hayes Arncliffe Scots 1969 Un-Defeated Premiers Arncliffe Scots 85 years reunion 2003 Pratten Park Reunion 2007 Pratten Park Reunion 2008 Pratten Park Reunion 2009 Pratten Park Reunion 2010 Pratten Park Reunion 2011 Pratten Park Reunion 2012 Pratten Park Reunion 2013 Pratten Park Reunion.