I wanted to 3D print a part for a remote control car, I had recovered it from a skip from the back of my house and someone had super glued the steering to a metal shaft connected to one of the wheels and that shaft was meant to move freely. Sure there are simpler solutions than 3D printing a part, but being a member of Leeds Hackspace with a MendelMax readily available I figured this was a good time to learn. I have no idea what I'm doing, after talking with a number of people from the Hackspace the best idea was to go with a laser and webcam combination.
The webcam we had left over from the Hackspace versus Pumping Station 1 competition with the Beaglebone Black in 2013, a Playstation Eye from the PS3.
The software, written in C++ is painless to download and compile if you're running linux. I had a problem, I had a laser pointer, but I needed the laser in a form that was useful; a line. When the laser was shone at the metal bar at about 45 degrees, the reflection was a nice, sharp, clear line. However there was still a lot of mess on the point cloud, by mess I don't mean scattering but it appeared that some points were either being misplaced or calculated incorrectly.
I think that I need to narrow down my variables and try to acquire some decent pieces, though I don't have a lot of money to do so! I don't think it does, though the relation between the frequency of the laser and how well the webcam can see it relates. Get Involved!Why not check out the Mailing List come say Hi in IRC where we tend to idle, follow us on twitter, Facebook, Google+, or look at the contact page for more info. A while back I came across some interesting articles and books that dig into what psychologists today are seeing: a rising number of 20-somethings who are depressed and don't know why. One article mentions incoming college freshmen known to deans as "teacups" for their fragility in the face of minor problems. With this said, I've outlined 10 common mistakes that parents today -- me included -- often make. But I think it's important to keep in mind that our children were made to be loved, not worshipped.
As a Children's of Alabama psychiatrist recently told me when I interviewed her on teenage depression, early intervention is key because it can change the trajectory for the child's life.
But if we're overly involved and invested in their lives, it gets hard to see where they end and we begin. Seeking to be our child's BFF can only lead to permissiveness and choices made out of desperation because we fear losing their approval.
I hear these stories a lot at the junior high and high school levels, stories of broken friendships and betrayals due to one family blindsiding another family.
I believe children need to work hard and understand that dreams don't come on a silver platter; they have to sweat and fight for them. But as we project into the future, wondering if our child's knack for art will make them a Picasso, or if their melodic voice will create a Taylor Swift, we may forget to soak up the splendor in front of us: toddlers in footed pajamas, bedtime stories, tummy tickles and elated squeals.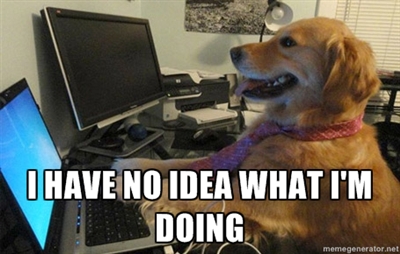 At this stage I was interested in what was available for free on the internet to use as a basis for making a 3D scanner. I run Debian Wheezy on my personal laptop, so visiting theA githubA , downloading a zip (there should be a button for it) rather than cloning the git repository made it even simpler. MakerScanner creates an RGB coloured point cloud from the scan, but I also had a lot of noise in the scan. I think being self contained would be useful, but having seen some hand-held 3D scanners then I'd rather go in that direction. But not until a few years ago did someone actually point out that loving a child means wanting what's best for them long-term.
I think about the kind of adults I hope my children will be and work backward to ask, "What can I do today to foster that?" Being mindful of their future has changed my parenting paradigm, because what makes my children happy at age 10 or 15 is somewhat different from what will make them happy at age 25, 30, 40 and beyond. We don't want our children to fall, so instead of letting them experience adversity, we clear the path. So when we treat them like the center of the universe, we create a false idol, turning a good into an ultimate. One thing I often hear from professionals who work with children (counselors, teachers, etc.) is that parents today don't want to hear anything negative about their kids. She said that's why she enjoys child and adolescent psychiatry -- because kids are resilient, and it's a lot easier to intervene effectively when they're young instead of years later, when the problem has gone on so long it's become incorporated into part of their identity. When I asked a priest to name the biggest mistake he sees in parenting, he thought for a moment and then said, "Parents not being parents. But when we instill a "win at all costs" attitude, permitting them to throw anyone under the bus to get ahead, we lose sight of character. There won't be Barbies in my bathtub, baby dolls on my bed or Mary Poppins in the DVD player. At times it's so physically and emotionally exhausting we wish they were older to make our life easier.
When we rush children through it, we rob them of an innocent age they'll never pass through again. Sometimes when my kids ask a question, they'll say, "Please answer in one sentence." They know me well, for I'm always trying to squeeze life lessons into teachable moments. No matter how much we disagree with someone's parenting style, it's not our place to judge.
And while we can't control judgmental thoughts, we can cut them short by seeking to understand the person instead of jumping to conclusions. So I searched off for software, in the Hackspace I have sufficient hardware to do the job, a member bought a bag of 50 lasers with the intention of attaching them to everything (why not?) and constructed some laser-sights for nerf guns (the maverick in particular).
What you can also see in the photo is that the white-tac was affixed on top of a bolt, that was sat within some metal rings (actually bearings if I recall correctly) just so that we could rotate it in situ. I attribute this mainly to the scatter of the laser from the metal bar, which if I was to use in future then I would put a filter on it to ensure a clean line.
While I find it great that today's parents are more invested in their children's lives than previous generations, our involvement can go overboard. When concerns are raised, even concerns voiced out of love, the knee-jerk reaction is often to attack the messenger.
All it takes to stir this monster in us is another parent giving his or her child a leg up at our child's expense. My windows will be clear of sticky handprints, and my home will be quiet because my daughters will be hanging out with friends instead of nesting at home with me. We need to let them have fun and grow at their own pace so 1) they can explore their interests without fear of failure and 2) they don't get burned out. Our job is to figure out their inherent, God-ordained bent and train them in that direction.
Nobody in this world is "all good" or "all bad"; we're all a mix of both, a community of sinners struggling with different demons. When my life is overwhelming, I'm forgiving of others who slip up and let things fall through the cracks. We know that what will matter at 25, 30 and 40 is not how far they once threw the football, or whether they made cheerleader, but how they treat others and what they think of themselves. There are a million ways to love a child, but in our quest to make them happy, let us stay mindful that sometimes it takes short-term pain to earn long-term gain.
But adversity is a part of life, and only by facing it can our children build life-coping skills they'll need down the road. Our children will still be loved, only in a better way, one that promotes selflessness over selfishness. We fear that if we don't jump into the craziness, and pull out every stop to help them excel early, they'll be stuck in mediocrity the rest of their life.
If we want them to build character, confidence, strength and resilience, we need to let them face adversity and experience the pride that follows when they come out stronger on the other side. Or I 3D scan the plastic to mitigate the majority of the modelling and just alter it afterwards, which is possibly harder but the thought of tinkering with electronics and distracting myself from learning a 3D package was too tempting.
The other reason for the noise was partly reflections from the table surface I was scanning on, the paper helped with this.
As parents we hope so, for knowing which strengths to nurture enables us to point them in the right direction.