Last weekend saw the rerelease of the prequel of one of the Star Wars movies, because apparently no one's gotten tired of that shit yet. Rejiggered to now be in 3-D -- because no one's gotten tired of that shit yet, either -- a number of other changes are evident in the film when compared to its original theatrical release. There's a new Yoda now, some tweaked special effects and, probably, an extra 28 hours of scenes set in the Galactic Senate. This is fairly typical for the Star Wars franchise, which has a long history of "special editions" and "rereleases" and something called "laserdiscs," all of which feature movies that are slightly different from each other. People who always have a little bit of fudge on their faces have tracked these changes exhaustively and, as is their way, at times have even gotten quite upset about them. Incredible!"I'm not actually going to get too condescending here, because I am more or less a Star Wars fan myself. I've seen the films, I've played the games, I even went through a regrettable Star Wars novel phase in high school.
Because They're His Damned Movies An obvious point, but it needs to be stated clearly: Star Wars fans don't own the Star Wars movies.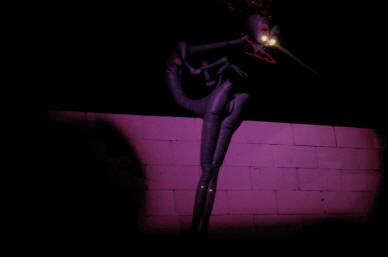 If they get changed and we don't like them anymore, that's perfectly cool, because we don't have to like them anymore. All sorts of creative works come in multiple editions, director's cuts, abridged versions, expanded versions. Lucas appears to be far more into this tinkering than other filmmakers, but he's hardly unique. Our lives aren't affected in any serious way if he changes it, nor does he have a contract with us to preserve The Phantom Menace as some kind of cultural monument to poor plotting. We're just not talking about something that's that important -- it's not the Constitution, or the Bible, or The Godfather. I should be clear that none of this is to say that Lucas is right or wise to make these changes. Irrational or not, he knows these changes will piss off a portion of his fan base, and although pissing off his fan base hasn't done much damage to him yet, it's not something many other creators get away with so readily. And under no circumstances should this be taken as a blanket defense of the artistic merit of the changes, which Lucas has a very spotty track record on.But it turns out that not all of the changes Lucas has made have been bad ones, nor is it a guarantee that any future changes he makes will be bad ones.
It was added a couple years after, when it became evident that Star Wars was going to be a thing.
Let's look at the biggest change being made in The Phantom Menace 3D, aside from the addition of the dreaded Z-axis.
The original release featured a puppet Yoda that has since been replaced with the CGI version we see in the other two prequels. Now I've seen The Phantom Menace a few times, and I can't recall a thing about Yoda -- which I'm inclined to say is a good thing. In retrospect, this was probably my favorite interpretation of Yoda, in that he didn't do any goddamned backflip sword fighting in this film.