14.01.2015
A SWEET LITTLE PRAYER BOOK FOR CHILDREN - 'FIRST PRAYERS' ILLUSTRATED BY TASHA TUDOR!
It's been a big part of our daily routine since they were tiny – Little E was just three weeks old when we introduced regular books at bedtime to her, and her brothers joined in with bedtime stories from the day they were born. Not surprisingly for someone who writes for a living, I think reading to your child is one of the most important things you can do as a parent – and I don't think babies are ever too young to have a story read to them.
Even the smallest of babies love the sound of their parents' voices; it's calming and soothing for them.
It helps their communication skills, it improves their ability to concentrate, it builds their listening skills and their vocabulary, and they are introduced to letters, numbers and objects from the world around them without really realising it.
I love listening to Cardiff Daddy reading to our children too, all three of them sat on his lap. I don't think you can ever own too many books – we have hundreds in our house and I am always adding to our wish-list. Here are 10 of our favourite books for babies – ones I think every child should read before their first birthday. With plenty of repetition, peepholes that show the pictures on the next page, and beautiful old-fashioned images, this is a delightful book.
Both Cardiff Daddy and I remember reading this one when we were younger, so it's lovely to now share it with our own children. Little E bought her daddy this book on her very first Christmas when she was just three weeks old.
If you're new to parenthood, get used to the name Julia Donaldson because she writes such fantastic children's books she will no doubt feature strongly in your children's reading library. One of the most popular series of board books for young readers, these touchy-feely books are brilliant for babies and toddlers. A little child writes to the zoo asking for a pet, but everything the zoo sends isn't suitable for some reason – too grumpy, too tall, too jumpy. Some great books on this list and a couple I haven't come across before and will definitely be adding to the collection for our bedtime stories. We need styles that are quick and easy to maintain without having to wake up at the break of dawn every morning to get it right. They are squeaky clean and fresh-smelling from their bath, snug in their pyjamas and relaxed and ready to cwtch up before bed.
They get excited by the pictures, they enjoy the rhyme and rhythm of the words, and love turning pages.
He misses out on so much of their lives from being at work every day, so this is real quality time for them and him when he gets home. At the moment, it's more reciting text they have memorised – their ability to remember dozens of books amazes me – but even before she was four, Little E suddenly started recognising words and began reading by herself, without any formal teaching.
Having a baby in the house again has meant rediscovering lots of old favourites and it's lovely to see Baby I enjoying the same books his brother and sister did before him. They love the different sized pages, the unusual collage-style pictures, and poking their fingers through the little holes in the food the caterpillar has munches his way through.
This one – with illustrations by Axel Scheffler, her creative partner for her most famous book, The Gruffalo and several others – is perfect for young readers, with flaps for them to lift, simple repetitive rhyming text, and an introduction to different animals and counting. Each page asks a colourful animal what they can see, with that animal introducing us to the next one. We got our copy for 50p in a charity shop when Little E was about four months old and although I was thrilled to find it so cheaply, I was surprised someone could bear to part with it. Most of the pages contain just one word – hug – and babies will soon realise that a word can be said in different ways and used to convey different emotions. The rhythm of the nonsense words, as well as the crazy illos really caught our kids' attention. I'm working on a follow-up of books for toddlers and he will definitely be featuring there! On The Night You Were Born by Nancy Tillman, Feiwel and Friends but I am going to have a look for it now!
One of their favourite games is 'bookshops', which involves taking all the books from their shelves, laying them out all over the floor and then choosing which ones to buy for their imaginary children. Unsurprisingly, the first words she could read and write were ones that feature heavily in her books. You can read my 11 classic books to read to toddlers here and I'll soon be posting one for pre-schoolers, too. It cleverly introduces the days of the week, numbers, different types of food, and the idea that caterpillars turn into butterflies.
He'd kill me for telling you this, but it still does when she or Little O choose this one to read before bed. I've bought it for several special children in my life, and Little I will also be getting his own copy for his first Christmas, as well as the accompanying baby record book.
Baby I looks so excited when he sees Carle's trademark collage-style illustrations, and his big brother and sister love reading this one to him, helping him to learn different colours and animals.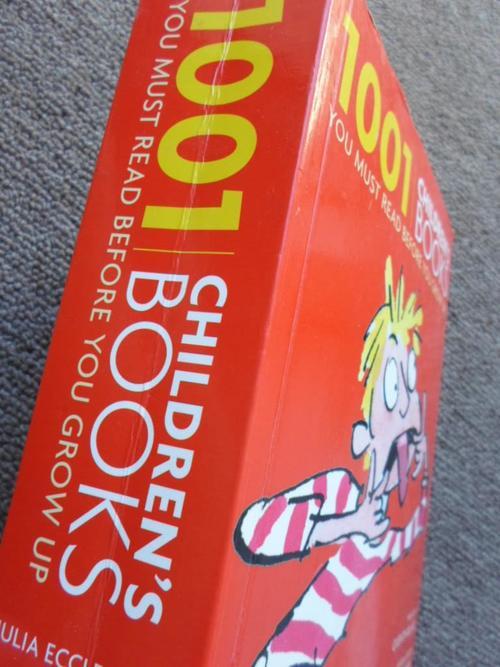 Its xxx is too xxx" and then the baby can touch said area of the page for a real sensory experience. Older babies will love opening the flaps to reveal the animals inside the crates, while the repetitive text means they will soon be reciting the words. Her all-time favourite is The Very Hungry Caterpillar but she also really like carrying around (if not reading) No Roses for Harry.
The words – detailing all the lovely things the daddy bear does with his little one – are simple but tender, and the images are wonderfully heartwarming. Every child should have this book read to them so they know how special they are, and how wonderful it was when they were born. Having so few words is a great way to introduce the idea that children can tell stories themselves by saying what they see in the colourful pictures and imagining what Bobo and the other animals are thinking. I guess books are completely subjective – there are classic books (for grown ups!) that I have not enjoyed at all!
The pages are full of clear, brightly coloured pictures, the words are large and prominent and the books are so chunky they can withstand being chewed and dropped.
Jez Alborough is a great children's author – we also love his Duck In The Truck and It's The Bear series – they're full of punchy rhyming text and engaging images.
That probably sounds weird and maybe I was just in a bad mood the first time I read one of them.
Set during the second world war, we see a soldier daddy in his uniform, a tin bath, and a family who might live in an untidy house with few luxuries, but who seem happy enjoying life's simple pleasures.
The words are full of the wonderment and sheer joy felt by the arrival of the "you" of the story, while the dream-like illustrations are tender and full of emotion. There's so many of these books in the series – we have about 10, many of them from charity shops and eBay – so there will certainly be one to suit your baby's tastes.
First published in 1981, this is still one of the most popular first readers over 30 years later. If you like it, I'd also recommend Each Peach Pear Plum by the same authors, which introduces popular characters from nursery rhymes and fairy tales through simple rhymes and pictures that draw you in with their attention to detail.