14.03.2014
This Nook Touch vs Kindle 3 comparison review lists the differences and similarities between two of the top dedicated ebook readers for 2011.
There's also this preliminary Nook Touch vs Kindle 3 review from earlier with a chart comparing their specs and features, along with the new Kobo Touch.
Videos, photos, and more detailed information about both of these devices can be found here: Nook Touch review Kindle 3 review. Both boast long battery lives, ranging from a couple of weeks to 2 months, depending on a number of factors.
Faster page refresh, full-page refresh once every sixth page instead of every page (sometimes this results in ghosting, however). Supports Adobe DRM for EPUB and PDF ebooks purchased from a wide range of ebook stores, not just Barnes and Noble.
Borrow library ebooks for free from local libraries (Kindle is getting this sometime in 2011 but doesn't have it yet).
Allows for downloading free ebooks from websites in supported formats using the web browser.
Send ebooks and documents for free to the Kindle 3 over WiFi to the Kindle's free email address. Popular highlights and notes shows most highlighted sections and notes left by other readers. Annotations, bookmarks, highlights are backed up by Amazon and sync with other Kindle devices and software. The eBook Reader Blog keeps you updated on the latest ereader and tablet news, reviews, and tutorials. The last week of February, Asus announced that the EEE Note EA-800, a blend between an ereader and digital notepad, is coming to the US for less than $200. Asus's other ereader, the DR-900, is selling in Europe and Taiwan, but has yet to make an appearance in the US.
On the surface, Asus's two ereaders look pretty similar, but are in fact very different devices.
The EEE Note EA-800 has an 8″ monochrome LCD screen that uses an ultra-sensitive Wacom digitizer for capturing handwritten notes and drawings. One detail worth noting, the background color of the EEE Note appears darker than the DR-900 in the video. I think I heard the guy mention slow page turns for the DR-900 which seems to be a common issue with E-ink. Like usual, the biggest difference between these two tablet brands comes down to the software.
Check out my $49 Fire tablet review and Galaxy Tab E Lite review for more details about each device and to watch video walkthroughs.
Both are also available as Kids bundle packages with bumper cases: Samsung Galaxy Tab E Lite Kids and Fire Kids Edition. The screen has wider viewing angles and colors appear a bit darker and more colorful (IPS display vs TFT). Kindle Lending Library: Can borrow one ebook for free each month (requires Amazon Prime membership). Bigger battery, 2 hours estimated longer life: Li-Ion 3,600mAh for Tab E and 2,980mAh for Fire.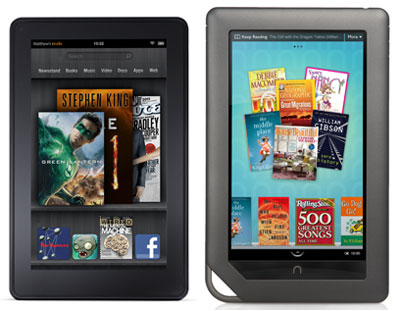 The display is a bit clearer and brighter and there's a wider range of brightness settings so you can set it super low for night reading.
The speaker sounds clearer and it doesn't get muffled when setting the tablet down flat. Comes with Google apps and Play Store onboard, which has thousands of more apps available than Amazon's appstore, and they get updated more frequently. Can install Amazon's Underground app to get access to the same apps and content available on Fire tablets. Run two applications at once side-by-side with Samsung's multitasking feature (only works with some apps). No sponsored screensavers and advertisements (costs $15 extra to remove them on Fire tablets).
It's time for me to go to sleep so I'll try to make this short (which is not usually my strong side ). I've had the PRS-505 for three years (completely satisfied), then recently considered upgrading to the PRS-950 (because of many improvements but mostly the new screen) but then heard a new generation would come out soon and decided to wait and see what it would be like (which now seems to have been a mistake). Sony seems to have had only one development guideline with the new generation - make it AS CHEAP AS POSSIBLE ! Now I need to quickly make a decision on whether the new model is really a total frack-up and if so buy the 950 before it disappears completely (even at these blackmail prices). So I'll just give a quick comparison of the main differences and you correct me and fill in what you notice missing and consider important enough, OK ?
Having said that, if you can get a 950 at a decent price ($400 is NOT "decent!), go for it!
Apart from the extra inch (that I really love!) I really doubt the 950 would be a much better buy than the T1, but that's of course just my guess since I haven't actually tried out the T1. 3G I don't give a damn about, and WLAN is somewhat usefull when copying the books from my computer to my reader (so I don't have to use a cable). I don't care about the weight much as I doubt it will be so much it's tiresome to hold for me.
So the 950 is just marginally heavier than my 505, which I've always found to be a feather-weight and no problem to hold, which makes the weight decrease of the T1 completely useless for me.
As for the fonts, I'm not sure but as far as I know it comes with multiple shapes and sizes of letters while the 950 can only change the size of the letters (through 6 sizes) ? As for zooming, 950's 6 font sizes is also enough for me, don't see the use for T1's pinch-zoom.
After searching for some more pics I've changed my opinion on the design and now think the 950 looks better than the T1 (on top of all the other advantages over it), although that is a matter of personal preference. The extra inch bugged me more than it ever was useful - it showed too long, too skinny pages (portrait) or too stubby, too fat pages (landscape). It isn't so much the 950's actual weight, but that there is no good place to hold the 950 to evenly distribute the weight which makes it unwieldy. There's nothing wrong with liking whatever you like, so if the 950 does it for you, then I hope you find a gently used one at a reasonable price.
Since our responses seem sparse, I'll venture to say I appreciate having 3G more than WIFI. I do love my 950, but the fact that I needed a skin before it became easy to read (the silver glare was very painful) and the very limited 3G functionality or that I can't get my Smashwords books via the browser, are all negatives that off and on bother me.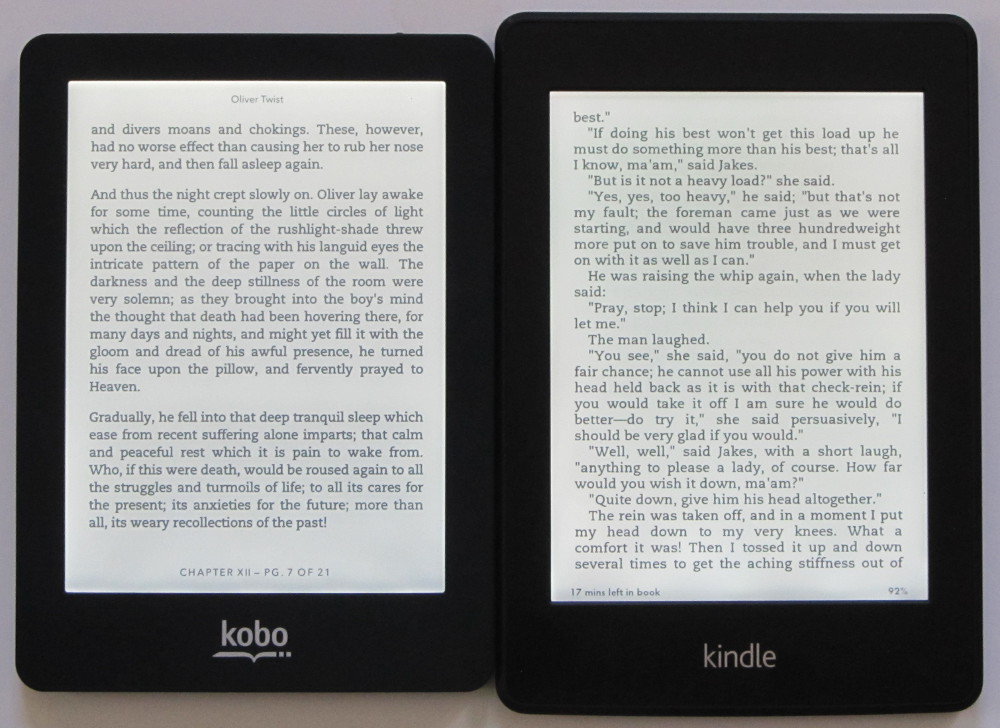 The weird thing is no one of the people I know, the heavy posters that usually make an appearance in every thread that's the least bit interesting, have yet replied. I don't like used, and the best new price I've found (with international shipping) is 450$.
But it seems I'm going to have to pay it since the T1 is looking like a worse and worse alternative, and future models in the near future are likely to go down the same cheap and flimsy route.
I could have saved maybe 100-150$ had I bought it sooner, but I had no idea Sony would go all the way down in the design strategy, I thought they'd lower the price somewhat from their surely generous profit margin, add new features and maybe a color e-paper display. E, People are not going to take the time to post here about good experiences with Sony batteries.
Choosing one all depends on your perspective, which features are most important for a dedicated e-reading device.
The DR-900 is geared more toward ereading while the EA-800 is designed more for the classroom. SiPix screens are known for being darker than E Ink screens so the fact that the EEE Note's screen appears even darker might be an issue for some.
Initially it was priced at $119 but it's already on sale for $99, which makes it the lowest priced Samsung tablet ever. Both are almost the exact same size, both have similar screens and their overall specs are practically identical.
The home button is a physical button and the back and recent buttons are sensors, and all three have dual functions for long press and short press. In order to post comments, please make sure JavaScript and Cookies are enabled, and reload the page. Now it seems it's almost complete crap and the older PRS-950 has suddenly gone out of sale almost everywhere and is only available on Amazon and a few eBay sellers at outrageous prices (around 400$, a lot more then it used to be). But I haven't seen any decent thorough reviews (give links if you know) as the device seems to not be really out yet (at least in the shops) and what I've seen is just marketing fluff or listing the features that have already been around for the last several generations of the Sony Reader.
One-handed operation requires holding it at the bottom edge, so it feels top heavy and my fingers and wrists had to constantly adjust and lock to keep the thing upright for reading.
So the weight rests on my wrist and I can reach a finger over to tap the screen to turn pages.
I considered waiting for the color readers to go out, but the first ones probably wont be that good anyway, so maybe 950 will be ideal for the next three years and then I buy a color reader once they're really perfected. The screen tech gives it much better battery life than the EEE Note, which gets about 10-13 hours. The PRS-950 can't download files through its browser, so you'll need to install PRS+ if you want to wirelessly transfer your own files. Personally I'm not keen on the silver casing, but with a cover or skin that can be taken care of.