10.02.2016
I never went to haunted houses as a kid, but I remember going to the "land of make believe" with the family.They had a building with just a black and orange pumpkin silhouette painted on the outside.
I looked into doing props when my ex wanted to get his haunted hay ride started about 5 years ago. It would have to be, without a doubt, the interactive haunt I participated in with Mike Krausert of Nightmare New England and his wonderful crew at Transworld 2011. The Walking Dead: they brought us the revolution of the zombie…how can you not love that ???
Please give the readers some words of inspiration on becoming a leader in the Haunt Industry? Both of them have acted at my ex's haunted hayride last year, which they were incredibly awesome and scary. Mainly I have been wanting to do some scene work for horror photography…I have a few twisted ideas in my mind.
Location of exits, sprinkler systems, evacuation plans, and fire drills are all necessary for safety. While I am a small potatoes Halloween follower, she offers excellent advice on how to make things creepy.
Before the age of 10, I remember going to a huge Halloween party with my parents and my sister. I still do a lot of research and I built my first official haunt props at his haunt with'great-stuff' skulls, a monster mud lady with my mom's old wedding dress mourning on a big headstone, and Paper Mache tombstones. Which I believe (I know some people won't like this) that it is better to be safe than sorry. I am proud to say that my little guy (9) would sit outside in front of a port-a-potty and act like he was crying and lost his dad.
A great group of creative and talented people hang out there and I have met quite a few of them at some of the conventions.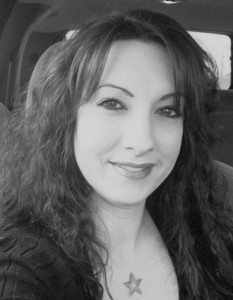 Informing your guests where to go in case of an emergency should always be included in your introduction.
We all had costumes and my Dad, dressed in a black robe, took one of our baby dolls and filled it with pea green something. When concerned guests would try to come to his aid, my older son (14) was hiding inside and would kick the door open! Matthew Seel is a great artist and I would love to work with him again, even though airbrushing can be extremely cold to the skin.