26.03.2016
K5 introduces algebraic thinking to kids to broaden and deepen their understanding of math concepts. Kindergarten and grade 1 algebraic thinking involves recognizing, describing and extending patterns. Lessons are broken into 5-10 minute segments so that study sessions can be short and flexible.
Designed principally for after school study and summer study, K5 is also used by homeschoolers, special needs and gifted kids. The Wellington Square website is designed for use alongside the book components of the Wellington Square Reading Scheme.
The website is easy to navigate and contains a range of activities to support the teaching of reading skills to pupils with Additional Support Needs. Pupils must read each character's area before attempting the quiz section, as all questions are related to the character information and character facts.
These resources could be used in a variety of settings – whole class teaching, group work or independently.  Worth a look!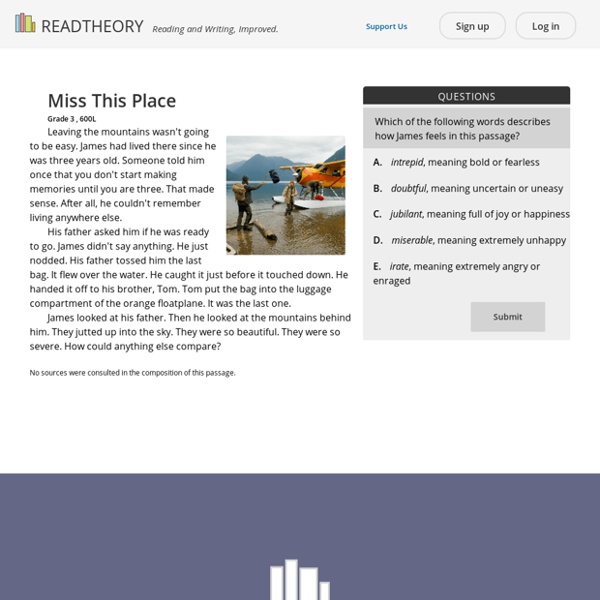 This entry was posted in Additional Support, ICT, Literacy, Uncategorized and tagged Additional Support Needs, ICT, Literacy by Shirley Lawson. Our online reading curriculum is based on instructional guidelines laid out by the National Reading Panel, and on best practices employed by teachers and reading specialists. Reading Comprehension – developing a variety of reading strategies with the larger goal of strong comprehension.
All of our lessons start with an interactive tutorial so kids can learn new materials, not just practice what they have learned elsewhere. K5 Reading lessons are 100% online and animated with fun 'role model' characters and real world themes. The interactivity and immediate feedback of K5 Reading creates a learning platform with big advantages over traditional worksheets, workbooks and quizzing software.
Lessons are broken into 5-10 minute segments so that study sessions can be short and flexible. By grade 5 we have introduced the concept of functions and variables, and laid the foundation for later studies in algebra.
Kids work at their own level and their own pace through a personalized program of over 3,000 online tutorials and activities. The website also has 'Ask a Question' which pupils can address to a character and receive a reply on the website the following day. Each character area contains an introduction, game, quiz, character information, character facts and character questions.  A coloured logo on each web page specifies the reading level for that page.
Vocabulary from that level's word wall is included in the text and there are links to some of the books the pupils may have read.