25.02.2015
Follow along on Facebook or Twitter and sign up for monthly newsletters if you want to keep up with the journey! Tahiti: Peek inside the Pearl Resort on Bora Bora I visited 5 stunning resorts on Tahiti's Bora Bora. I'm taking my laptop; loaded with kids goodies to keep my two monsters entertained for as much as possible. I'm under the impression from what an accented Emirates girl probably based in India said, that it's a universal power plug. I couldn't understand what the Emirates girl was trying to say, and I don't think she really knew the answer either. I'm under the impression I can just plug my power pack into the universal plug I linked in the picture. The brick takes the input voltage in AC and turns it into a lower voltage DC (usually around 19v iirc). I have heard a lot of these power bricks get fried because people try to use the travel adapters on them instead of just buying a new cable with the right prongs on it. So, basically, if I can plug it into the universal plug on the back of the Emirates seat then I should be right. IntroductionStep aboard the upper deck of Emirates' flagship Airbus A380 aircraft, where business class travellers can unwind in private mini-suites before hitting the on-board bar and lounge for a cocktail with their fellow passengers. As Qantas' main alliance partner on flights to the Middle East and Europe, most Emirates services can also be booked as a Qantas codeshare: serving up both frequent flyer points and status credits for Aussie travellers. Frequent flyer scheme: Emirates Skywards, or Aussies can instead earn points with Qantas Frequent Flyer.
Chauffeur-drive: Complimentary for all business class passengers at both ends of the journey. Checked baggage allowance: 40kg, plus 12kg for Silver, 16kg for Gold and 20kg for Platinum frequent flyers with Emirates or Qantas.
Express Path access (Australia departures): Yes, Express cards are provided at check-in for passport control and security screening.
Fast Track access (Dubai arrivals): Yes, or Australian passport holders may also use the e-Gates at Dubai Airport. LoungeEmirates passengers can unwind in the airline's own lounge at Sydney Airport, located directly underneath the Singapore Airlines SilverKris lounge and adjacent to the temporary Air New Zealand facility.
If your journey began in Auckland and you're heading onwards to Dubai with Emirates on the same flight number, you'll also find the lounge located immediately to your right after clearing transit security screening in Sydney.
Bottles of Veuve Clicquot Champagne are abundant, and there's a good selection of hot food, snacks and desserts if you'd prefer to assemble a meal before going straight to sleep after take-off. Unlike the seven-across (2-3-2) layout you'd find on Emirates' Boeing 777s, A380 business class comes in a 1-2-1 layout and provides each passenger with direct access to the aisle. The bed extends to a tight 178cms in the B, D, G and J seats, but we'd suggest that taller travellers aim for the more spacious 200cm-long beds in the A, E, F and K seats. Wherever you plant yourself, you'll find more of a mini-suite than a typical business class seat: complete with a sizeable side table and also a room temperature mini-bar. However, the mini-bar also packs in juices and soft drinks which are best enjoyed chilled, so you'll still need to flag down a member of the crew for some ice, which takes just as long as ordering a complete drink and having it land on your tray table already chilled and prepared.
The other eye-catching aspect of the space is the near abundance of faux wood, mimicking the feel of a luxury car and visually breaking up the otherwise all-plastic surrounds of the seat. Some travellers naturally prefer the 'opulent bling' of Emirates, while others lean towards 'understated elegance' – we'll leave you to make the call. Nonetheless, getting comfortable is an easy task with three quick-access keys to the side of the seat for sleeping, lounging and landing, joined by an adjustable reading light and easy-reach light switches.
The neighbouring wireless tablet can also be used and detached for more precise adjustments to the seating position, to control the massage feature and to operate the lights and inflight entertainment. It can also slide forward and away from the seat, allowing you to have it closer during meal times and further away when working on your laptop for a more comfortable typing position.
Extra storage compartments line the sides of the A380's upper deck and can be used by passengers in the window seats, although they're quite deep and rather difficult to reach from the B and J seats where the passenger is positioned closer to the aisle than the window. That's another reason to choose the A and K seats and their longer beds as a solo traveller, or the E and F pair if being joined by your partner. There's also a small, five-row mini-cabin at the rear of business class, but as these seats experience significantly more aisle traffic and are directly in front of the bar, it's a spot to avoid for lighter sleepers. Then, a choice of braised beef, chilli chicken or Sayadieh (fish and rice) for the main course, but we'd also noticed a fourth, familiar option: the signature Neil Perry chicken schnitzel sandwich, "from the menu of our partner Qantas". Having 'sampled' many a schnitzel sandwich aboard flights with the Red Roo, I can confirm that the chicken was exactly on-par with Qantas – and of course, it tastes even better when you scoop the coleslaw onto the bread. To finish up was a choice of a cheese and chive omelette, scrambled eggs, waffles and a meat and cheese plate, although I passed on the second course in favour of a touch more beauty sleep.
There's also inflight Internet access with 10MB of free data and a further 500MB for US$1, which was functional if not a little sluggish. Female travellers receive a separate kit with similar contents, naturally sans the facial razor. Aside from the early wake-up call, the service on today's flight was excellent: the crew noticed my Qantas Frequent Flyer status on the manifest and stopped by to deliver a personal welcome (as I've always found with Emirates, even when stuck in economy), and were helpful without being intrusive. But with partner Qantas and competitors Virgin Australia and Etihad all providing pyjamas in business class on flights to Dubai and neighbouring Abu Dhabi, Emirates needs something special to set it apart from the rest – we'll raise you an inflight cocktail bar and lounge for business and first class passengers, which bridges the gap nicely. Found at the rear of the upper deck, we stopped by to assess the cocktails and were met with a mean Mojito to rival the best on the ground.
Emirates' A380s fly from Auckland to Sydney, Melbourne and Brisbane, non-stop from Australia to Dubai and then onwards to over 30 other destinations including London, Paris, New York and Milan. Perth also joins the superjumbo map from May 1 with one of Emirates' three daily Perth-Dubai flights served by the A380. Chris lives by the motto that a journey of a thousand miles begins with a single step, a great latte, an opera ticket and a glass of wine! The only thing I'm not fond of with EK's business seats (much like CX's) is that the console does cause one arm to be somewhat restricted (you get that cut-out elbow area). I'm not so fussed about being handed an airline set of PJs - most of them are pretty cheap and not all that nice.
All in all, it's a decent product, even if you do have to submit your hand luggage for LAG check before boarding the return flight at DXB. The width of the base seat is 18.5 inches and there's also a cutout in the side area around your shoulders (visible in photos 1-5 under the 'Seat' heading), so I didn't personally find it a problem as you can rest your arm on the side table when upright and there's that little bit of extra room when in 'bed mode'. Economy seats on EK's A380s are 18.1 inches wide but don't give you the extra space to stretch out around the shoulders (and are in a 3-4-3 layout rather than 1-2-1 in business class), but it's interesting that you've flagged that – the business class seats certainly feel more specious than economy!
Yes but the physical seat you are sitting in is basically an economy seat that can lie flat in a bulky plastic shell. I tend to find about 19 inch between the armrests is quite comfortable, EK's didn't cause me any feeling of being cramped other than the hard shell console - it's helped by the recesses in the molding of the arms. I'll put it out there that even Starclass on Jetstar are more comfortable to sit in (on a day flight) than some of these staggered config business classes. I think you just had to go with what suits you best, even if it differs from person to person. To me the experience looks great, but it also looks like there is definitely room for improvement. Setting aside the first three hours for take-off, dinner and a cocktail at the bar, 30 mins for settling into bed and then eight hours of sleep, that brings you to three hours prior to arrival, or breakfast. I'm the type to get as much sleep in the air as I can because I know that I'll be busy when I land, so would have preferred to make that nine or even 9.5hrs of solid shut-eye, but it wouldn't be fair to deduct a whole star when the 'standard' 8hrs of sleep is still possible on the flight in between the meals. What is more interesting is did you ask them not to wake you, or to serve you a late breakfast, before they commenced final meal service (because that would then be a service fault). I didn't make any special requests for breakfast - I just went with the flow this time around. This is where I think the stylish idea of no trolleys in the J cabin end up being a pain sometimes.
I've booked myself in first class using points on Emirates, Brisbane to Dubai via Singapore on B777, and Dubai to London on A380, is it much better or marginally better in all areas than the A380 business class you reviewed here? I've flown with Emirates in first class on both, although don't have a review to link you to unfortunately.
The main difference between business and first class are the closing doors that make the first class seat a proper suite, plus a wider bed, more space in front and around you, a make-up mirror with built-in lighting, a larger entertainment monitor, a writing kit and the ability to have anything on the menu at any time during the flight (until around 1hr 30m before landing when they start to wind things down). Add to that a 'do not disturb' light and self-service alcohol and snack bars exclusive to first class on both aircraft and you'll be set! The suites are almost identical on both aircraft (minor differences in lighting), but to the untrained eye they're practically the same. While the A380 does have all the bells and whistles, service on the 777 can be a highlight thanks to the smaller First cabin (often better than on the A380 in my experience - where staff are a bit more widely spread).
I do love the huge bathrooms on the A380, but the shower is a bit of a gimmick (I did use it once, because well you have to don't you, but haven't bothered with it since). We spent many a happy hour at the onboard bar, cabin service and food excellent, found the seat surroundings a bit guady though. One must while in Doha fly the 380 simulator in the mall just 100 bucks for so much fun, did a movie of it too. The early wake up call is an irritation as are the endless PA announcements at the beginning of the flight. I have never understood why EK has not put some sort of dividers splitting up the J class cabin on its A380s into a couple of sub-cabins.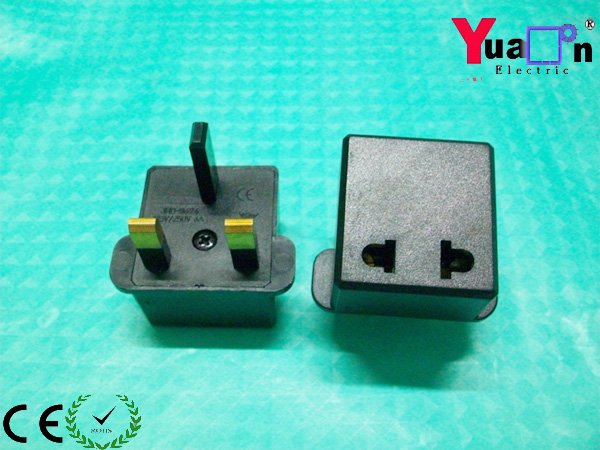 I have posted about the pitiful Business Class seats on EK before and now the 2015 Skytrax survey confirms it . I realise that no one in your part of the world believes it, Chris, but it's only about a fifth of Australians are so crass as to live in Sin City.
By Sin City I assume you're making a reference to Sydney rather than what would normally be Las Vegas? If so, Emirates flies the A380 from Sydney, Melbourne, Brisbane and Perth to Dubai with the same seats and service (varied by the time of day) from each city, so there's nothing to be gained by reviewing the exact same seat and airline out of a different port on flights of a similar length – that time would be better spent by reviewing a different aircraft or cabin (eg.
Where possible though we do try to mix things up, so you'll notice that we've also reviewed Virgin Australia and Thai Airways through Brisbane and Air China, United and Qatar Airways through Melbourne in recent times, plus many more you'll see soon enough.
The connection was so loose that I had to prop it up with books in hotels and even then it was intermittent. Uk and Oz have the same rated power, just a different plug so I'm only concerned about the Lappy running out juice half way through the flight and my two cherrubs turning into demon opera singers on steroids. Just ask to borrow a multi-country adaptor that works with both Aussie and UK plugs – not as convenient as being able to plug straight in, but a real non-issue when the adaptor is loaned to you for the entire flight.
7A and 7K – they're against the window with easy access to the side storage bin, are positioned away from the aisle and are only passed by crew coming and going from the first class galley in front. An improvement from the 777's seats is that the headphones connector is further away from that space, so you don't knock it as much. I did the odd travel report for a airline trip report website, but I found trying to document a trip (taking photos, writing notes, etc) interferes with actually relaxing and enjoying the experience. It's a far cry for example SQ's seat which is 30 inches, NZ 22 inches, QF A380 21.5 QF A330 23, QR 22 inches. It's such a subjective thing that declaring an airline or a seat as world's best can only really be a personal perspective (you can use it as a guide of course to determine which airline to try, but ultimately it only matters what it means to you after you've given it a test yourself). I would have been quite annoyed and severely marked down the service score if I was woken nearly three hours prior to arrival for breakfast. Great review though as always Chris!
You either get a truncated breakfast lite service shortly before landing, or a proper full service one sometime earlier.
But if you don't let them know beforehand, they'll just go according to their SOP as it's not the sort of thing one can mindread. To individually plate up and serve piece by piece just drags out meal service times (as cabin crew constantly go back and forth to the galley). The service was practically non-existent on the way over, ordering coffee & juice 4 hours before breakfast and never receiving it, not even at the breakfast service. That $30+ investment is now in the flotsam heap and I take one power plug adapter for the country or countries I'm going to and a multi-box with about 4 power points in it from home so I can charge all my gadgets at once. In a lot of ways it's like being a flight attendant, where the image is more than the reality. If you are of slighly larger the average build, you can't even sleep on your back in these seats as your shoulders barely fit into the shell, even sleeping on your side and wanting to turn creates problems. Sure these seats are horrible for sleeping on and don't have privacy, but sitting on a day flight to Asia it's another story.
Sometimes it's just easier to put it all on a service cart, let people see what's on offer and just pick what they want (some airlines mix and match individual plating and service cart like that in J). I found Australian cabin crew giggling over the intercom twice when giving information, very unprofessional.
I'm no expert and you should get a second opinion but my laptop with that description on the power brick worked for me in japan and they take 110v (with a plug converter of course).
I would happily forgo the useless plastic filled in cubby holes and minibars for the seat to be actually a decent width. I have never travelled Emirates because when they have good fares, I cannot travel at those times. The A380 on the return was the newer model as you've reviewed but going over it was an older model and I found the seat not as comfortable. I wasn't told about the mattress and skipping the dinner for sleep, I tossed & turned for 4 hours until I got up, only to notice other passengers with a mattress.
The bar area was noisy so I'd hate to sit in the back section of business and for the number of pax in business, I found the toilets were insufficient. Emirates is not my 1st choice for business class but I was hoping to enjoy the trip and use them more often, not now.