15.04.2014
There's overlap between the groups -- 28 percent of respondents did not read a book at all in the past year, while 25 percent read between one and five books, 15 percent read between six and ten books, 20 percent read between 11 and 50, and eight percent read more than 50. Not all of the results are disheartening, especially for bookstore devotees, who should be encouraged by the fact that 50 percent of respondents spent time in the past week reading a physical book, while only 19 percent spent time reading an e-book. During the past 12 months, about how many nonfiction books, such as history books or how-to books, did you read? We have fond memories of childhood books - the familiar stories, engaging illustrations, even the smell of the pages - and we want our children to experience these pleasures, too. It's difficult to predict which books your children will fall in love with, so start building your home library with these tips from educational expert Wendy Zachrisen. According to Zachrisen, determine your child's reading level and choosing books accordingly.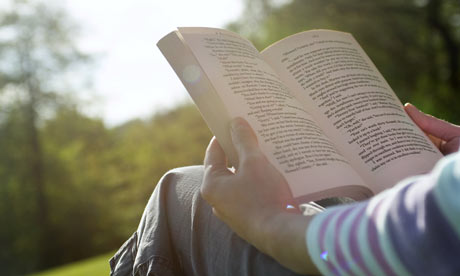 Not only should books be on level with your child's reading readiness, they should also be on level with her physically. As long as children are reading at the appropriate level, it doesn't matter what they read.
You can learn more about this project and take part in YouGov's nationally representative opinion polling.
Look for traditional print books that include multimedia components such as animations, music, games and video as part of the reading experience. You'll enjoy reading them – to yourself or aloud to your child – and they may inspire your child to become a book lover like you!
For starters, here are 30 books we think you should read before you're 30, and 20 books we think every New Yorker (or lover of New York City) should read.
The Scholastic Storybook Treasures series offers animated story adaptations of children's classic, best-selling, and Caldecott award-winning books on DVD.
Factors considered include age, race, gender, education, employment, income, marital status, number of children, voter registration, time and location of Internet access, interest in politics, religion and church attendance.