New York Giants players, from left, Hakeem Nicks, Ahmad Bradshaw, David Baas, Will Blackmon, Chase Blackburn and Corey Webster warm up before a Super Bowl practice. INDIANAPOLIS -- David Baas values consistency because it's been a rare commodity in his seven-year NFL career.
After signing a five-year contract with the New York Giants in the off-season, Bass hopes he has found a home where familiarity becomes the norm. Baas spent the first six years of his career in San Francisco, where he played for three head coaches after being taken in the second round of the 2005 NFL Draft.
The former University of Michigan standout has played some games at right guard, left guard, and center, during his career. Baas often thought back to his days at Michigan playing for then-head coach Lloyd Carr, when he needed inspiration during tough times.
New York coach Tom Coughlin credited Baas for bouncing back from the injuries, after what was a short preseason to get accustomed to a new offense. Baas has experienced quite the culture change this week preparing to face New England on Sunday in Super Bowl XLVI in Indianapolis. The foundation empowers members with autism and other developmental disabilities through the free Dance Movement Therapy (DMT).
Trillanes said the results of the May 9 elections will be known by the middle of the month and the next president comes in only on June 30. Trillanes said he did not know how people would react if they felt they were shortchanged by Duterte if the latter wins.
Asked whether he would take a lead in this "creative" response of the people, he said: "I will be the voice of this particular advocacy. This was why, he told reporters, he was "going out of my way" to inform people about Duterte's alleged hidden wealth as well as  "unmask" the mayor as election day neared.
Trillanes has accused Duterte of having undeclared bank accounts that saw transactions of P2.4 billion in a nine-year period. The mayor initially denied Trillanes' claim but eventually admitted he had a bank account at the BPI branch.
Trillanes dared Duterte to sign a waiver to open his bank account at BPI but Duterte's lawyer the other day said the bank had asked for seven days—which would fall after the elections—to act on his special authority to release the mayor's bank records. Trillanes had produced an affidavit naming his informant—a certain Joseph De Mesa—as the mayor had demanded.
Asked whether a Duterte presidency would see the return of coup plots against the elected government, Trillanes, a former Navy officer who took part in coup attempts against Gloria Macapagal-Arroyo, did not discount such possibility. FROM 2010 to 2015, the Makati City government spent P40 million for nonresidents who were allowed to receive treatment in the local public hospital under the "sister city" agreements forged by the Binays with nearly 700 local government units across the country. This was disclosed on Tuesday by Mayor Romulo "Kid" Pena, six days before voters decide whether to keep him in office or reinstall a Binay at City Hall. In a statement, Pena said records of the government-run Ospital ng Makati showed that from June 2010 until March 2015, then Mayor Junjun Binay spent P40 million for the medical treatment and medicines of sister city residents who are allowed to be admitted to the hospital. With this discovery, he said, his first acts should he win the May 9 elections would be to ensure "optimum healthcare" services to the city's residents under a "Makati First" policy. He recalled that his earliest move upon becoming acting mayor in July last year, following the suspension of Junjun Binay by the Office of the Ombudsman, was to suspend the sister city agreements signed mostly under the mayoralty of Junjun's father, now Vice President and Palace contender Jejomar Binay. According to City Hall, Makati has agreements with a total of 670 sister cities, the highest number among highly urbanized cities in Metro Manila. He continued to lobby for the improvement of local health services but had received no support from councilors allied with the dismissed mayor, he added. Sought for comment, the Binay camp spokesperson Joey Salgado stressed that during Junjun's mayoralty both Makati residents and those from sister cities were given quality healthcare.
THE PUBLIC Attorney's Office  (PAO) on Tuesday filed criminal charges against two bag inspectors and an attendant at Ninoy Aquino International Airport (Naia) who were allegedly behind a "tanim-bala" (bullet-planting) scheme that victimized an elderly woman last month. PAO chief Persida Acosta acted on behalf of Salvacion Cortabista, 75, and her husband Esteban, 78, in suing Office of Transportation Security employees  Ferdinand Morales and Fatti Dame Go, and wheelchair attendant Nino Namba, for violation of the Firearms and Ammunition Code, robbery with intimidation, and unjust vexation. According to Cortabista and her husband, it was Namba who most likely planted the bullets found in her bag because only he had access to it. Cortabista's bag cleared the first security inspection but they were put on hold in the final screening, when the couple were asked to open Cortabista's bag and found bullets inside a pocket. Cortabista said she heard Morales saying "P50,000 will not be enough to fix your situation," while making signals to Go.
THE THIRD district of the National Capital Region has a total of 1,288,392 registered voters.
THE LAND Transportation Franchising and Regulatory Board (LTFRB) on Tuesday reminded the public that it had yet to authorize the operation of the motorcycle service GrabBike despite the reported launch of a new mobile app for it. LTFRB chair Winston Ginez said the board, together with the Land Transportation Office, was looking into the matter and studying the action to be taken against the company. The DOTC earlier said using motorcycles for public transport was not in line with its policy of shifting to higher-capacity public transport system especially in dense urban areas. In January, the LTFRB warned MyTaxiPH that it could lose its accreditation if it does not comply with the order to stop offering the motorcycle service. A MAKATI City-based web development firm and call center has been busted for engaging in illegal activities estimated to have defrauded a leading telecommunications firm of around P700,000 a month. The Philippine National Police-Anti Cybercrime Group (PNP-ACG) raided on Monday TechResource Inc. More than a hundred SIM cards were seized during the raid with another 40 inserted into a GSM (Global System for Mobile Communications) gateway which processes international phone or VOIP (Voice over Internet Protocol) calls. Eleazar noted that the gateway even had built-in signal jammers, apparently to "control signals" from the telecommunications network's nearest cell sites. Eleazar said the local telecommunications network, which he declined to name,  sought the PNP-ACG's help for stopping TechResource's illegal activities which had caused it to lose at least P700,000 a month in revenues. A VAN abandoned at a mall's parking lot for nearly two weeks yields an unexpected find: 75 kilos of "shabu" worth P250 million and ingredients enough to make 25 kilos more. A VAN left for nearly two weeks at the open parking lot of a mall in Pasay City yielded an estimated 75 kilos of methamphetamine hydrochloride or "shabu" worth P250 million when examined by authorities Tuesday morning.
This was after three Chinese-looking men tried earlier in the day to claim the vehicle which was left at the mall's open parking area on April 20. Although they had with them the vehicle's keys and parking ticket, the mall security personnel asked them to also present documents to prove that they were the owners, considering that the vehicle had been there for some time.
But the Chinese-looking men   could not show the van's original receipts and the certificate of registration, prompting the mall security personnel to hold the release of the vehicle. SM personnel told the police that their security personnel also foiled the three men's attempts to get the van's contents.
The incident, however, aroused the suspicion of the security team, prompting them to report it to the police.
A search of the vehicle later led to the discovery of 50 packs of unrefined shabu and other components in making the illegal drug, according to Southern Police District chief Senior Supt. Also recovered were several bottles of palladium chloride and other ingredients which investigators said could be used to produce another 25 kilos of shabu. Mejos said they were reviewing the footage taken by closed circuit television cameras in the area for the possible identification of the three men who tried to claim the vehicle. MANILA — El Shaddai leader Bro Mike Velarde has again kept his flock in suspense over the candidates he will support in the May 9 elections.
Velarde told members of his group during last Sunday's vigil that he would announce Tuesday the names of candidates he would support for the 2016 national polls. But the most-coveted endorsement did not happen Tuesday and will instead be known by Saturday, two days before the elections. The fire also destroyed 13 houses near the chapel of San Vicente Ferrer in San Fernando, about 29 kilometers from here, said town fire marshal Cecil Alicaya. She said the fire was started by one or two parishioners who lighted several candles at the same time. SPO1 Rolando Bastida, who led a team of policemen from the San Fernando police station in investigating the fire, said he talked to some witnesses who claimed that at least P5,000 worth of candles were lighted by still unidentified parishioners, which triggered the fire. While the residents were able to save some religious images, Alicaya said several religious icons were damaged by the fire. Episcopal Vicar Monsignor Esteban Binghay said that while the edifice was called by the people as a church, it was actually just a chapel under the jurisdiction of the San Isidro Labrador Parish in Barangay Poblacion, San Fernando.
Alicaya said the fire also spread toward the nearby houses, which were made of light materials.
Alicaya said the residents failed to contact the fire department immediately when the fire broke out.
Bastida said several residents first tried to put out the fire themselves by dousing it with pails of water.
When they failed to control the blaze, the residents decided to call the fire department, which managed to control the blaze in 45 minutes. The fire caused traffic congestion along the national highway from Pitalo toward adjacent Naga City.
SOME BASIC facts are known and incontestable at this point: Rodrigo Duterte, the presidential candidate who has surged to frontrunner status on a platform of eradicating crime and corruption by any means necessary—"It will be bloody," he has said more than once—has an account with the Bank of the Philippine Islands branch on Julia Vargas Avenue that was heretofore unknown, until Sen. Duterte initially denied the charge, then flip-flopped a day later and confirmed that the account was his.
Duterte's supporters were quick to label the revelations black propaganda, even if the confirmation of the allegations came from their candidate himself. Certainly, the simplest way to have resolved the issue was to open the account posthaste and show its transaction history.
Now it appears Duterte's camp prefers that people forget about that dare of a "waiver." In the wake of Trillanes' explosive revelations, it has curiously employed the same pattern of hedging and legalism it had once denounced in, say, Vice President Jejomar Binay's own handling of the plunder charges against him.
On Monday, at the BPI branch where Trillanes squared off with Duterte's lawyer Salvador Panelo, Trillanes did just that: He presented an affidavit on the provenance of the records.
ALLOW ME, for the third time in nine years of column-writing, to list my choices for national positions at stake in the coming election—not as an endorsement but as an attempt at transparency. And then there is the mob behavior he provokes; the latest controversy, about a Duterte supporter wishing for the rape of a celebrity's baby daughter, simply because the celebrity is campaigning for another candidate, is all too familiar. To help create a firewall against Duterte's coming war on women, I am voting for as many women candidates for senator as I can.
I am also voting for Senators Serge Osmena and Ralph Recto, for former senators Dick Gordon and Kiko Pangilinan, and for Representatives Roman Romulo and Neri Colmenares.
I have written about Roxas' supercilious attitude before, when I witnessed it during a high-profile Senate hearing.
He is a truly intelligent man, and of the many controversies he has found himself in, I can credit only the failure to make the Department of Transportation and Communications the engine of change it could have been.
He also has a reputation for taking a long time to decide—something he would need to overhaul if he wants to make a decisive impact as president. I believe that of the five candidates he is best qualified to represent the country abroad, and to bring the country to the next level. Of all five candidates, I actually think that Grace is the most natural of leaders, for our time; she is very consultative but at the same time also decisive. In 1992, I voted for Jovito Salonga but did not mind that it was Fidel Ramos, a genuine Edsa hero, who claimed victory. LABOR DAY having been observed last weekend, I thought I'd examine how the situation of the Filipino worker has changed—or has not—over the past decades. 63 are earning wages and salaries, 26 are self-employed, 3 are operating a business that employs others, and 8 are unpaid family workers. The primary challenge that hasn't changed much over the years remains how to employ millions of undereducated youth who make up the bulk of the 2.5 million jobless Filipinos, and most of whom are in the countryside. The movie was released some years back, but I am surprised that the term "endo" has come back in fashion. How long does it take before a practice and a policy becomes so firmly entrenched in society that a term for it is invented? Well, labor unions and even officials of the Department of Labor and Employment have not truly "accepted" the practice. The reality is that the DOLE just doesn't have enough personnel to fully monitor employers, while workers would settle for finding a job—any job that pays a wage even if only for a few months at a time—rather than risk continued joblessness. AT the final presidential debate, almost all the candidates promised to bring an end to the days of "endo," even if some of them are government officials who could certainly have done something about it in all their years in public service. As expected, during the May 1 Labor Day rallies, workers' groups echoed the calls for an end to "endo." But it seems security of tenure takes a back seat to security of living, when workers are willing to put everything aside, even their rights and entitlements, in exchange for a steady wage that would assure them of a steady income, even if this comes only in five-month spurts.
Business people argue that in uncertain times, one of the factors that they seek to control is their labor costs, keeping wages down by limiting workers' salaries and privileges and ensuring that most remain at entry level.
Which is how businesses have come up with creative means to keep workers and employees on a short lease without committing to any long-term career planning or development. But there IS a law against labor-only contracting, and the first step that should be taken is to simply enforce the law, which means committing the budget to hire more inspectors and beef up the necessary legal machinery to pursue offenders and fix the system. Plus, of course, finding the proverbial "political will" to go after erring employers, who sap the young members of the work force of any hope for a brighter future with the steady, soul-draining cycle of finding-then-losing-employment, with hardly any training or human resource development undertaken. In the real-life "endo," the commitment-phobe is not the worker but the employer, and, in a way, also the government.
For one thing, a secure employee is a loyal employee, who ties his or her welfare and future to the welfare and future of the company where he or she works. IN A country marked by a Panem-esque political arena, will the odds be ever in the favor of the people?
Filipinos are again on the verge of choosing those who will govern the country and lead it toward the progress it deserves, progress that has been elusive for decades now.
What makes the May 9 elections special to me is that it will be my first time to vote, like some of you. When I was in high school, I personally witnessed a vote-buying scheme of a certain politician. Scrutinizing the scheme itself, one will ponder on the idea that the money given came from government funds, from taxpayer money! But with every election that looms comes an opportunity and great chance to plant the seed of positive change for a stronger country, a stable government, and a soaring economy, by electing the right candidate as the head of our nation.
A common problem in the political system, most especially in voting, is the tendency of the electorate to hop onto the bandwagon, or to swim with the wave of popularity.
Every voter is entitled to his or her own preferences on who to elect; practicing this right responsibly is primordial. Governance platform, track record in public service, personality, and even red flags, are among the most important factors to consider before choosing your candidates.
Of course, for presidential candidates the biggest issues and controversies are often laid bare at the peak of the election campaign.
There's still a big chance for the Filipino electorate to prove its intelligence and maturity. WHILE IT may not be readily apparent, what is at stake in this presidential election is either the ascendancy of leadership that will move us toward stable and modern governance or the return of traditional leadership that will throw us back to atavistic ways of ruling this country. By "modern" we mean the ability to muster public consensus, master and navigate through the forces at work in contentious issues, and effectively put in motion the apparatus of governance toward declared goals. This distinction is of course not as neat as it sounds, especially in a context like that of the Philippines. It is important to understand that while the global media have massively diffused influences that anthropologists call "surface structures"—the way we dress, use artifacts like cell phones and computers, or the shift in our dietary patterns from kakanin to fast food—the "deep structures," or matters of consciousness, world view or values, do not readily yield to change or outside influence. As the United States is learning in its "nation-building" project in Iraq, pouring billions of dollars in it will not yield the kind of institutions that will stand up to the pressures of tribalism and warlord conflicts on the ground.
Part of the dysfunctions of this country, once billed as "America's showcase of democracy in Asia," is the lack of congruence between the electoral system and our political culture, which is a pastiche of premodern, modern and postmodern elements all thrown together and coexisting in a single time and space. The candidacy of Ferdinand Marcos Jr., with its rhetoric of "moving on," has for its capital the old ties of loyalty built by his father's patronage among local politicians.
Our electoral practice mirrors a society where traditional values hold sway even as modern structures designed to insulate it from informal pressures have been installed. This election has once again surfaced the so-called "cultural divide" that separates those who have been schooled in modern systems, and those who remain immersed in the traditional culture. Roxas and Poe, both educated in the United States, display the telltale marks of their exposure to modern rationalities of doing things.
Unfortunately, it is politicians of the traditional mold, like Jejomar Binay and Duterte, who are able to play to crowd expectations while sidestepping the call to grapple with issues. Clearly, we are faced with a choice between candidates who are children of modernity, wired into the complexities of a globalized world, and those more rooted in traditional culture and speaking to the yawning gap in our governance between promise and performance. The traditional side has its ear to the ground, feels the pulse of the people, and knows how to make indigenous values work for them.
We need leaders who know how to make the culture of technique work for our people—seeing to it that competence is always servant to compassion, and the power of personality subject to accountability.
MAYOR Rodrigo Duterte was our guest at a recent meeting of the Management Association of the Philippines and the Makati Business Club. As we consider our final choices, my appeal is that we pause to fully appreciate the implications of our vote.
The mayor said months ago that there would be a lot of fat fish in our waterways because he will dump there 100,000 suspected criminals whom he will order to be killed. The mayor has threatened on more than one occasion to abolish Congress if it does not cooperate with him, or threatens to impeach him. The mayor has also expressed strong admiration for Ferdinand Marcos, whom he believes to be the best president our country has had, a hero who deserves to be buried at the Libingan ng mga Bayani. Of course, there was his famous remark expressing disappointment that he did not have first crack at the rape of an Australian missionary. There are probably many more statements that would give us a clearer idea of what kind of person the mayor really is. But surely the mayor and his supporters cannot take offense if we take his statements seriously, for these are certainly no laughing matter. It is in this context that I fervently appeal that we all review our choices one last time before we vote.  Let us not vote out of despair or sheer disgust at an indecisive, slow-responding administration, or the infuriating traffic, or rampant crimes. Focus finally on the leaders we need to build on our gains, and to address the indecisiveness and ineptitude that have deterred our progress.
All media outfits involved in the three-segment 2016 PiliPinas debates prepared and followed different formats for the debates, thus raising progressively the "level of discourse." We have come of age!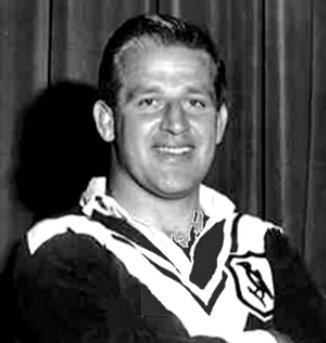 In the Dagupan City debate, three features were notable: the "Town Hall" and "Fast Talk" segments, and the roving TV cameras!
ABS-CBN occasionally panned the cameras to give TV viewers a close-enough look at the crowd. IN THE next five weeks, the United Nations' arbitral tribunal will release its decision which is highly expected to favor the Philippines' cause against China over the maritime dispute in the West Philippine Sea (WPS). But what good would it serve us if not one body has the police power to enforce the ruling, not even a temporary restraining order to stop the massive reclamation work in its early stage, unlike what a conventional court of justice has?
The Aquino administration's acquisition of fighter planes and its plans to create a submarine force as an advance missile system as part of the modernization of the Armed Forces of the Philippines came too late; even before then, there was already a confrontation shaping up between superpowers over the freedom of navigation in the WPS.
Though our intention is to boost our capability to protect our interests in the WPS, it could even be misinterpreted by China that we, together with our allies, are posturing for an armed conflict against it. This could have been more meaningful and effective were it done at a time when our fishermen were driven away from the then rich fishing grounds of the Panatag Shoal (also known as Scarborough), well within the Philippines' 370-km exclusive economic zone. What a waste of time from 2012 to 2015, when even the P60-billion proposed budget for AFP modernization was sent back to the Department of Budget and Management unsigned by no less than the commander in chief. THE APRIL 25 Inquirer editorial ("Return the money now") raised a legitimate concern about the urgency of returning the money stolen from a poor country like Bangladesh as soon as possible. It's election time in this country and the Bangladesh officials may now be crossing their fingers on where their money might end up!  This country is not exactly a stickler for the rules of propriety and decency when it comes to handling public funds.
With respect to those unwilling to return what was stolen (still in the tens of millions in US dollars), freezing of bank accounts and action for forfeiture may be the only way to go. Since it has already been established that the funds in those accounts emanated from the crime complained of, "summary proceedings" thereon, by their definition, should not drag on for months.
Davao City Mayor and presidential asporant Rodrigo Duterte speaks in a business forum in Makati, Wednesday. Philippine presidential favorite Rodrigo Duterte's vague economic plans and threats to kill thousands of criminals are spooking the financial markets, with one business leader warning Tuesday the trash-talking politician would bring anarchy. The key Philippine Stock Exchange index fell on Tuesday for the fifth consecutive day, a stretch that began after Duterte made a speech before top business leaders in which he joked about his penis and vowed to pardon himself for mass murder. Duterte, 71, enjoys a double-digit lead in the polls over four opponents ahead of Monday's national elections. This is despite shocking the political establishment with his profanity-laced speeches, which have included cursing the pope and a joke about raping an Australian missionary who was murdered in a 1989 prison riot.
Analysts say his promises of quick fixes to crime and other deep-rooted problems resonate with voters who feel the six-percent economic growth delivered under President Benigno Aquino III has failed to improve their lives.
Aquino, who is limited by the constitution to a single six-year term, warned last week in a thinly-veiled reference to Duterte that the country risked falling into dictatorship.
Lending his expertise on media trends and digital disruption was Facebook Philippines Interim Country Director Alfredo Tan, invited by PLDT Smart SME Nation to be the final speaker of TechIsland 3.0.
While the trend towards mobile has been taking place for quite some time now, Tan believes that the shift has already been completed. NEW YORK, United States—Worries about excess oil supply and uncertain demand combined Monday to push oil prices lower for a second straight session. Reports of rising output in both Iraq and Iran slowed the momentum that lifted oil prices to their highest level in 2016 last week, analysts said. Adding to the concerns, Chinese data showed factory activity slowed in April compared to the month before.
The oil price declines were appropriate because the rally in prices over the last month has not been justified, Kyle Cooper of IAF Advisors said.
In this July 29, 2015 photo, workers assemble shoes in a shoe factory in Yongjia county in eastern China's Zhejiang province. BEIJING, China — Chinese factory activity weakened further in April, a private survey indicated Tuesday, as muted demand and market weakness hit the struggling export-oriented sector. The key manufacturing sector has been struggling for months in the face of sagging global demand for Chinese products.
The figures were darker than official data released Sunday, which showed expansion for the second successive month at 50.1. Analysts said the firm official reading in April argues against extra stimulus to avoid fuelling housing prices or flooding sectors already over capacity  with cheap credit. Beijing has been trying to retool its economy to encourage domestic consumption, and move away from infrastructure investment and exports as the main drivers of growth. But the transition is proving bumpy and the growth slowdown has alarmed investors worldwide. WASHINGTON, United States — US manufacturing activity sputtered in April, falling to near the no-growth line in the ailing sector after mostly contracting for the past six months. The manufacturing sector has been puttering along, hampered by slow global growth and the impact of the strong dollar on exports. The one-point April slide was larger than the 0.4 point dip consensus estimate of analysts, and brought the PMI index closer to striking distance of the 50 level that divides growth and contraction. Of the 18 manufacturing industries surveyed, only 11 reported growth in April, led mainly by wood, printing and paper products. Reflecting the downturn in the energy industry amid low prices, petroleum and coal products were the worst hit among the four manufacturing industries in the red. The Philippines will seek this Friday the removal of quotas and tariffs on its key agricultural exports such as bananas and pineapples under the first review of the Philippines-Japan Economic Partnership Agreement (Pjepa).
According to Rodolfo, the Philippines would urge the removal of quotas on chicken, for instance, so local exporters could ship more of such products to Japan.
Seasonal tariffs means Japan slaps higher duties on products such as bananas during the months that these are "in season" or are being produced there. Rodolfo had said that the Philippines was already breaching the quotas set under the Pjepa. Japan, meanwhile, is expected to seek additional concessions or the removal of tariffs for industrial goods such as petrochemicals, steel and cars that have a cylinder capacity below 3000 cc, which are currently subject to a 20-percent tariff. According to Rodolfo, the Philippines' trade surplus with Japan stood at $1 billion in 2009 when the Pjepa entered into force. Starting 2016, the Philippines enjoyed zero duties for more products that are being exported to Japan as provided under Pjepa. Eighteen provinces remained under a state of calamity due to the El Nino, which has reportedly ravaged some P6 billion worth of crops so far this year.
These areas, which were also automatically placed under a price freeze for 60 days, were identified as Palawan, Guimaras, Iloilo, Cebu, Bohol, Negros Occidental, Zamboanga del Norte, Bukidnon, Davao del Sur, Davao Oriental, North Cotabato, General Santos City, South Cotabato, Sultan Kudarat, Sarangani, Basilan, Maguindanao and Butuan City. The only exception was Bukidnon where 27 out of the 68 establishments inspected were issued show-cause orders for selling basic necessities at higher than the suggested retail prices (SRP). Basic goods include canned fish and other marine products, processed milk, coffee, laundry bar, candles, bread, salt, instant noodles and bottled water.
In a related development, Dimagiba disclosed that prices of school supplies increased this year due to rising costs of raw materials and foreign currency adjustments.
According to Dimagiba, the prices of Best Buy brand of notebooks increased by 4 percent this year, while those of crayons rose by about 8 to 18 percent.
According to Dimagiba, the Department of Trade and Industry planned to release a more detailed SRP for school supplies, which would show the different brands and their prices, from the most affordable to the most expensive ones. A And yet Arnheiter's vast catalog of Hates originals details a uniquely personal vision that extends beyond the mimicked moves of a fixated fan.
A At first, the Mohawk, black leather, Doc Martens and Sex Pistols T-shirt are intimidating, even when set against the cluttered domesticity of Arnheiter's Montrose apartment. A An ex-army brat who grew up with his mother in northeast Houston, Arnheiter formed the Hates in mid-1978, a few months after he'd had the transforming experience of witnessing the Sex Pistols live.
A Then, on a chilly January night in 1978, Arnheiter and Kainer piled into a car with some friends and drove to San Antonio to see the Sex Pistols. A Arnheiter says the punk lifestyle in Houston circa '78 was a lighter version of the hard-core practices rumored to be the norm in London, Los Angeles and New York. A In the States, sales have been much slower, but now that punk's finding its way into the Heartland, the Hates may finally start to command some respect.
A "I used to have to go into some little mom-and-pop record shop and buy a fanzine to read about punk. During his time at Wests John went from a speedy, hard running and tackling winger into a very hard running, ferocious tackling Test playing second rower.But let us not get to far ahead of ourselves a€¦a€¦John was born at Kempsey (not Casino) on the 1-3-1947. He missed three games late in the season due to headaches caused by a neck injury, causing him at one point to question if he would return this year.
The Giants had cut longtime center Shaun O'Hara, a popular player with his teammates, once the lockout ended.
It's changed this week, as thousands of reporters from all over the world converge on Indianapolis to ask players a myriad of questions, many bordering on the absurd.
All rights reserved (About Us).The material on this site may not be reproduced, distributed, transmitted, cached or otherwise used, except with the prior written permission of MassLive LLC.
ANTONIO Trillanes IV on Tuesday warned of a possible coup d' etat or other "creative ways" to unseat a president in the event Davao City Mayor Rodrigo Duterte wins the presidency and the allegations that the mayor had undeclared wealth proved to be true. He said the mayor has a joint account with his daughter Sara at the Bank of Philippine Islands (BPI) in its Julia Vargas branch in Pasig City with transactions that included P227 million. Let's just say it's found to be very easy to recruit people for such military intervention and I believe people will be longing and clamoring for that similar to that creative way they did back in 2001," Trillanes said, referring to the second people power uprising against then President Joseph Estrada. Acosta later accompanied Cortabista to the Department of Justice (DOJ) in Manila for the preliminary investigation of the complaint filed by aviation security police against Cortabista for illegal possession of ammunition.
Those who are caught with bullets without intent to possess should be exonerated," Acosta told reporters.
The couple and their daughter Maria Fe were scheduled to board a flight the United States on April 19. The couple also recalled seeing their daughter gesturing to Morales, Go and aviation policemen that she had no money. Mere possession is not punishable, the phrase 'for use in any firearm' at the end of said definition of ammunition is what makes it punishable," she said. Grace Poe and former Interior Secretary Mar Roxas; and vice presidential candidates such as Sen. Later he said, on record, that the amount at one time was "a little less" than P211 million, gifted to him by rich friends. In subsequent appearances, Duterte would try to fudge the issue by flashing before the throng a supposed statement from BPI certifying that the account's current balance is only P17,000 or thereabouts. Duterte has characterized himself in the campaign as the simple, incorruptible mayor who brooks no niceties, or even the law when it poses obstacles to what he thinks is the larger good. On top of his constantly changing statements on the issue, Duterte imposed the legal bottleneck that he would open the account only if Trillanes executed an affidavit stating how he got the bank records, which are protected by the bank secrecy law. But his human rights record (the evidence for the Davao Death Squad is chilling), his personalistic approach to policy (that jet ski fantasy of his will put the commander in chief's life at great risk without doing a thing to protect our rights to the West Philippine Sea), and his patronizing, utilitarian attitude toward women (symbolized by his crass comment about wanting to have sex with the dead victim of a truly brutal gang rape) do not recommend him for the role of head of state.
That is our misfortune; the survey frontrunner has—against my own hopes—turned out to be Lincoln's opposite, inspiring not the better angels of our much-harassed nature but instead calling forth from some of his supporters our baser, commonest instincts.
About some of these candidates I have some residual doubts, and in another election cycle I would perhaps not vote for all of them. He risked his own life during "Yolanda"—a fact that I think is partially reflected in his continuing high ratings in the Visayas; he is seen not only as from there, but as truly one of the region's own. As I have written before, he should have run for the Senate again in 2013—to recreate the winner's aura he wore when he topped the Senate race in 2004, and to create some distance between him and his good friend, President Aquino. I was highly impressed with her Senate campaign in 2013, which was a model of courtesy and competence.
Three decades ago, we could still be accurately described as an agricultural economy, with almost half our workers in the farming sector then. Two, much more workers are now in jobs requiring little education and skills, which may be a sad reflection of an overall decline in the state of education in the country.
It is also the title of an indie movie about the love affair of a saleslady and a temporary worker who, like his employment status, is unsure and uncommitted, unwilling to submit to a long-term relationship and breaking the heart of the woman he loves. That "endo" has emerged and become so popular that when presidential candidates mouthed the term at the last televised debate, almost all viewers knew what they were talking about, seems to me an indication of how common and, well, accepted the practice of contractualization has become. Complaints have been aired periodically, and the DOLE has not been remiss in reminding employers that the practice is illegal. Many resort to hiring on a "per project" basis, even if it's pretty obvious that most of the projects come to an end in five months' time.
Whoever emerges the winner in the presidential race may have to take the issue seriously, even if putting an end to contractualization—or its worst manifestations—may tarnish rosy employment statistics or court the ire of big businesses and even lead to the closure of smaller enterprises. I have argued in this corner many times that the gains to be made from ensuring security of tenure for workers far outweigh any short-term advantages from the revolving-door employment policy. Of course, there will always be the few who take advantage and begin slacking off the minute they make "permanent" status. The voters' choices will determine the interest and welfare of the Philippines for the next six years, as well as the years succeeding that period. After patiently waiting for years, the time has come for me to exercise my power and right to choose the leaders I want.
A month before the elections, amounts in the hundreds of pesos were given to each household in our barangay. With that said, evaluating and assessing the candidates (local and national) are highly significant steps. Filipino voters tend to choose candidates on the assumption and premise of "winnability," or who they think has the best shot at winning. With your own research into the accomplishments and issues of each candidate, along with your own assessment and beliefs, the power to decide is yours to make. Thus, the conscientious voter has the responsibility of examining and assessing specific claims and allegations against these candidates before making the choice. Villanueva, 19, is a mass communication student at San Pablo Colleges, where he is chief editor of Pages. By "traditional" we mean the appeal to mass emotion, the preference for personality rather than platform, and reliance on a strong leader who gets things done, mostly by overriding bureaucracy—parlaying his personal persuasiveness, alliances and networks, and command of state resources to whip everyone into line.
Like many other decolonizing countries in the past half-century, we all have difficulty just dealing with the abstract and impersonal mechanisms of a modern democracy, for the simple reason that these were transplants inherited from colonizing powers. Rodrigo Duterte, an unorthodox politician of rock-star popularity, has at the base of his appeal the culture's personalism and its preference for an icon that stands for strong-fisted governance. This explains why Mar Roxas, perhaps the most equipped in the use of modern tools for governance, has little traction on the ground. The last presidential debate showed the depth of their preparation as would-be executives of the country, marshalling data and framing their answers to questions posed to them within the larger social context, giving us a glimpse of their grasp of its breadth and complexities.
Binay played his empathetic self to the hilt, but as usual obfuscated when confronted with having to explain his overpriced building projects. The modern side assures us of technical expertise and the stability of an institutionalized and systemic approach to social problems. But culture can be put to bad uses: Pakikisama soon degenerates into complicity with thievery, and barkadahan into cronyism. Melba Padilla Maggay is a social anthropologist and president of the Institute for Studies in Asian Church and Culture. He is now the frontrunner in the presidential race, and Election Day is only a few days away. He repeated before the business groups that his standing order to his law enforcers when suspected criminals resist arrest is to kill them—and he will arm the enforcers with presigned pardons so that human rights do-gooders cannot get in their way. To my knowledge, he has made no statements about the world-class plunder of the Marcoses, the massive human rights abuses, and how Marcos brought our once thriving economy to bankruptcy.
And lately, he declared some bank accounts with significant deposits to be nonexistent, only to later admit that they do exist after all.
Many who support him clearly believe that statements like these simply demonstrate the strong, decisive leadership that they find lacking in the current administration. For the sense that his statements convey  a distinct lack of respect for the rule of law.  And the rule of law is the foundation upon which confidence is built.
Let us select no less than leaders who embody the decency, honesty, competence, toughness and patriotism that we want, and who have the capacity to bring us all together after the elections, so that we can be one united nation in pursuit of a better life for all Filipinos.
The third and final segment of the 2016 presidentiables' "square-off" ended without the nastiness expected to color it. Yes or no?" Binay replied: "No, kasi gusto kong makilala akong a healing and unifying president" (No, because I want to be known as a healing and unifying President). But in July 2015, the Binays filed a P200-million damage suit against certain personalities that included the Ombudsman. Which gave us the opportunity to catch former Makati mayor Junjun Binay in a pensive mood and Paolo Roxas with misty eyes, perhaps aware of the travails of his father Mar Roxas.
And this time the Commission on Elections takes center stage to guarantee clean, honest and free elections. Hence, even if the decision would be advantageous to us, we would be left alone to enforce it against China. This move might even anger China and serve as a spark to set ablaze a more lethal nuclear war. So much more when China seized it from us after a two-month standoff between vessels from both countries. With a fresh mandate from the Filipino people after our May 9 elections, the incoming administration—with no baggage yet like the bungled rescue operations in the Luneta hostage crisis in 2010, where Hong Kong (a subordinate government of China) was denied an apology by Mr.
The Anti-Money Laundering Council (AMLC) is said to have filed civil forfeiture cases in court against persons and entities suspected of having still in their possession large portions of the loot. Common sense tells us the AMLC should have had those funds delivered straight to the Bangladesh central bank. Without confidence, there will be no investments, and without investments, there will be no jobs," del Rosario wrote. 5, 2014, file photo, specialist Michael Cacace, foreground right, works at the post that handles Gannett, on the floor of the New York Stock Exchange.
While global population growth remains at about 1.2% per year, the number of mobile-connected devices has been growing five times faster. 7, 2015, file photo, the second Boeing 737 MAX airplane being built is shown on the assembly line in Renton, Washington. We will push for the removal of tariffs on bananas, pineapples, yakitori, tuna and skipjack.
The same goes for pineapples, which are subject to a quota, and bananas, which are slapped with seasonal tariffs. Since the demand for local produce has seen significant increases over the past years, the export volumes have risen as well and are already starting to breach the prescribed quotas.
Starting this year, the Philippines would be enjoying zero duties for 7,839 tariff lines or about 84 percent of Japan's tariff lines," Senen M. Majority of the areas placed under a state of calamity were in Mindanao where the El Nino has been causing food insecurity.
Dimagiba said in a briefing Monday that their latest monitoring activities in these areas showed the prices of basic goods and prime commodities were stable as supply remained sufficient. Prime commodities would include flour, canned pork, chicken and beef, vinegar, fish sauce, soy sauce, bath soap, paper, school supplies, cement, clinker, GI sheets, hollow blocks, construction materials, batteries, electrical supplies, light bulbs and steel wires. Certain brands of pencils, ballpens and erasers have similarly increased in prices as well.
This was meant to raise the awareness of consumers regarding the options they have for the coming school year. For two decades, his band the Hates has been thrashing away in blissful obscurity, all the while upholding the tattered flag of the punk aesthetic.
Much of the weightier early Hates material is featured on the group's ninth and latest release, Greatest Hates. So it's a welcome surprise to find out that Arnheiter's imposing image doesn't carry over into his personality, which is polite, mild-mannered and chipper.
And what was weird was that the owner didn't really want to have punk there, he wanted to have rock bands," Arnheiter recalls. As far as the Hates were concerned, intoxicants never got any heavier than booze and marijuana, and the vibe was more rowdy than sadistic. Since 1982, there have been five Hates recordings (including the new Greatest Hates) and seven roster changes. It just seemed like it all fell into place for me when punk rock came along," Arnheiter says.
Closer to home, the band has been performing more frequently; club owners, it seems, no longer look at the Hates as some nostalgia act. Now you can go into a bookstore and see Green Day on the cover of Rolling Stone," Arnheiter muses.
Christian Anarchy is the only original member left, but his band has become an institution that still wreaks some old-school punk rock havoc upon the Houston, Texas music scene.
Treats aims to strengthen the social awareness of the participants at the same time advocating awareness of autism and other developmental disabilities. Trillanes' expose came complete with a breakdown of alleged deposits made on the mayor's birthday in 2014 that totaled P211 million.
But he did not declare it in his statement of assets, liabilities and net worth, as required of every government official, because the money was gone by the time of the SALN filing; he had frittered it all away—"Nag-happy happy ako" was how he put it. Which, of course, does not answer the original charge: Were there millions at one point in 2014, specifically around the time that he himself said unidentified rich friends of his gifted him with the money, deposited straight into the account? Per his professed creed, legalism is the refuge of scoundrels—hence the summary execution of petty criminals and drug dependents in Davao without any semblance of due process, something the mayor proudly admits to and is planning to replicate nationwide once he is in Malacanang to restore what he says is a calamitous peace and order situation. The waiver that Duterte's lawyer had executed was worded such that the bank said it needed at least seven days to study how to respond to the specific thrust of the request. He bought time to keep the information to himself while the country votes on May 9, exactly seven days away. Alan Peter Cayetano, who forcefully reminded the public in the April 10 vice presidential debate of the true Marcos legacy, will somehow give way to her. I worry that she is too close to Chiz Escudero, and that she made the wrong decision and issued the exactly wrong statement at the height of the potentially destabilizing Iglesia ni Cristo rally last year.
Meanwhile, our population grew 78 percent over that period (from 57 million to 102 million), implying that jobs growth well outstripped labor force growth, which is good. There is good news in how the share of wage and salaried jobs, reflecting formal employment, has significantly risen, while that of unpaid family workers has dropped. Three, the rising share of managers could either mean there are now more enterprises to manage, or that enterprises are now much bigger requiring more extensive management structures. The data tell us that for every 100 Filipino workers who are jobless, 48 are 15-24 years old, 31 are 25-34 years old, and 21 are 35 or older. We need much greater entrepreneurship, and more job-creating investments, large or small, and we need to make overseas employment only a choice, rather than a necessity.
But employers go on their merry way, and young workers seeking jobs in an uncertain (even if improving) economy and job market have little choice but to accede to the onerous conditions.
Others argue that those hired on a contractual basis do work that is not essential to the business, which is why they are hired through an outside agency. But far more will realize that their long-term advantage rests on investing their time, talent and loyalty to a single employer for whom the workers' good redounds to the good of the enterprise as well.
It makes sense: Selling your vote equates to the assurance of your grave situation for years, trapped in poverty under a corrupt government. The most important position, of course, is the presidency, and electing the most qualified candidate is fundamental in the crusade for a progressive Philippines. This phenomenon thus ignores the most important factors in choosing the right candidate: his or her credentials, qualifications and concrete platform.
Grace Poe, however fresh-faced, intentionally taps into a generation's memory of FPJ as a champion of the poor on- and off-screen. Duterte's reply to the complex question of protecting our fishermen in our territorial waters was to cast himself as a messianic hero, dramatically planting our flag on the farthest atoll of the disputed waters and daring the Chinese to do what they please with him.
Experience shows, however, that technocracy, because largely borrowed from outside, tends to get rarefied and disconnected from the realities on the ground. When personality overpowers the rule of law, it is but one step toward authoritarianism, as we have seen in the dark days of the Marcos regime. The reason our economy has done well these past six years, and many more jobs have been created compared to the previous 12, is mainly the improvement in governance provided by President Aquino and his Cabinet, which brought about the confidence investors needed to bring in their investments and create many more jobs.
He also repeated that if a son of his is found to be a drug offender, he will have him killed. He also said on one occasion that he may not be healthy enough to last six years as president, but he looks forward to a state funeral, and would turn over the presidency to Bongbong Marcos. Of course, peace and order are important, but these must be attained within the confines of the law. Think instead of what your vote will mean for your future and the future of millions of younger Filipinos, including your children or your younger siblings and coworkers. In the first and second debates (held in Cagayan de Oro and Cebu City, respectively), fiery accusations flew wild. A motion to dismiss could be the first opportunity for a "reconciliation." But will the Ombudsman conform to it? Rude it was for Rodrigo "Du30" to ridicule Roxas for his "lackluster," fourth-place ranking, unaware it seemed that Roxas was in third place.
Will the voter turnout in the 2016 elections reach the level or top that of 2013's when 74.99 percent of 50.9 million registered voters cast their ballots? Note that the G-7 (a group of industrialized nations) is apparently more interested in the freedom of navigation, by which more than $5 trillion in global trade passes every year. Aquino—this maritime dispute could still be settled amicably through bilateral talks, using the tribunal's ruling (should it see the merit of our case) as starting talking points. The Bangladesh officials attending the Senate hearings on that cyberheist could only shake their heads in utter bafflement.
And even if notice by publication is done to invite unknown parties to intervene in the proceedings in accordance with "due process," who, aside from the Bangladesh government, is the AMLC expecting to show up and claim ownership of those funds and risk being thrown in jail?
And who says this cannot be done in less than one month with all the evidence already on hand? On Monday, May 2, 2016, the Institute for Supply Management, a trade group of purchasing managers, issues its index of manufacturing activity for April.
Most of these products are of relevance to Mindanao, meaning they are largely produced in the region. Perlada, director of the export marketing bureau at the DTI, said in an earlier interview with the Inquirer. And now he has to watch as bands such as Green Day, Rancid and the Offspring cash in on the resurgence of a sound that his Houston group had a hand in fashioning in the first place. It's a career retrospective of sorts on which Arnheiter, bassist Dave Deviant and drummer Screech recreate a number of Hates songs from the '70s and '80s. A city employee who spends most of his time taking surveys for water-meter projects, Arnheiter says everyone at his workplace has long since gotten over his protruding, hair-sprayed mane. True punks, he'll tell you, were never in it for the money or the fame (Sex Pistols impresario Malcolm McLaren be damned). Lovingly dubbed Destroy All Music, the show gave Arnheiter the chance to debut the records he'd purchased each week. Still, Arnheiter kept the group going, bringing in his friend Paul Minot (the guy who'd bought him the Pistols tickets back in '78) on bass and Lawrence Baker on drums.
The newest Hates incarnation (Dave Deviant has been with the group almost three years, and drummer Joel Mora just joined) features players who are decades younger than Arnheiter, but who were drawn to the music for the same reasons as the band's founders.
And while he's unlikely to change his ways, Arnheiter says he's beginning to see some sense in popularizing the genre he cherishes.
Hence his oft-told tale of meeting telecoms officials to complain about slow internet service and, when they hemmed and hawed, threatening to bomb their towers. This man who only had contempt for legal stonewalling now seeks refuge in it, while the public to which he has vowed transparency at all times is effectively kept in the dark about a momentous question they suddenly have to grapple with before they cast their vote: Is the mayor as clean as he claims to be?
The unemployment rate has correspondingly gone down over the years, from more than 9 percent in 1987 to just 5.8 percent now.
However, entrepreneurship appears to have declined, as seen in the falling share of those operating a business that employs others. While industrial employment had improved somewhat, from 15 to 17 percent, the increase happened only within the last 10 years (it was still 15 percent in 2006, just as it was in 1987).
But as noted earlier, entrepreneurship appears to have declined, so it's more likely the latter. But, to take one example, how can, say, camera operators of a TV network be considered "nonessential" when without them no material can be aired? I had always thought that lucky were those who had the power to vote, for they had a great say in the election of our leaders and in the direction to which the country should head.
This probably happens everywhere in our country, and it has become a common occurrence every election period. The electorate should take these factors into consideration before choosing their candidates; their choice should be supported with the candidates' stand on important issues concerning Philippine society.
For good measure, the mayor also warned the Office of the Ombudsman, the Commission on Human Rights, and Congress not to block him or interfere with his work. Without the rule of law, there will be chaos and anarchy, and no confidence in our country.
The underdog status of Roxas could fuel his resolve and prompt him to dig into his inner strength deep enough for him to win the presidency! But with today's weather, will the majority of those aged 40 to 85 and over (which constitute 45 percent of the voting population) endure the scorching heat or elect to return home?
Moreover, most members of the Association of Southeast Asian Nations are more concerned with their respective individual territorial security, rather than our reclamation issue. How silly is that, indeed?  The AMLC was just a conduit, virtually an agent (if you will) of that operator when it accepted the funds from him for delivery to the Bangladesh central bank.
The editorial is a wake-up call to the judiciary that the rules on common decency trump all persnickety rules of procedure that often obscure and bedevil our system of "due process"—now, alas, egregiously  the most sought-after refuge of  scoundrels!
Beijing has tried to shore up slowing economic growth by boosting spending on public works projects, expanding credit and easing policies on real estate to encourage purchases.
In over 100 countries, including the Philippines, the number of mobile devices exceeds the national population. These products are currently covered by the agreement but the preferential tariffs we got [under the] Pjepa are more inferior compared to the latest FTAs signed by Japan," Trade Undersecretary Ceferino S. If he had a mind to, Arnheiter might muster up a few putdowns to go with his been there, done that attitude.
He's been sporting the look since 1982, and over the years, the Mohawk has changed in length and color more times than he can remember.
But rather than talk income, this December evening Arnheiter would rather talk shop, rummaging through a closet for his crate of rare punk rock 45s.
At first, the pair called themselves the Guyana Boys Choir, opting for the Hates several months later, inspired by a term used by George Orwell in 1984. This version of the Hates released a full-length debut, Panacea, in 1982, and continued performing for anyone who'd have them. Another notable change is the increased share of unskilled laborers from less than 20 percent in 1987 to the current 32 percent. If this reflects a more skewed economy with greater dominance of big business, then the trend is not as positive as it looks at first blush. For every 100 workers who are underemployed—that is, have jobs but feel the need to work more—52 are working part time, and 48 are working full time. But then I have watched in horror as election after election, that power is blatantly misused by most Filipinos. And he added that at the end of his term, he would issue himself a pardon for the crime of multiple murder.
Without confidence, there will be no investments, and without investments, there will be no jobs. He's consumed by the music, often sitting for hours spinning vinyl and watching grainy videos from an era that he can't seem to shake from his consciousness -- not that he wants to shake it. The dated protests and laundry-list-of-ills commentary -- driven home by simple chord changes, menacing vocals and unchecked speed -- may sound like so much dogma nowadays, but the CD's directness, and outright tunefulness in many cases, is exhilarating in measured amounts. At the time, the epicenter of Houston's limited punk scene was the Paradise Island club on Main Street, where the Hates played regularly with such short-lived local groups as Really Red, AK-47 and Legionnaire's Disease and the occasional national touring act.
As the decade dragged on, and safety pins, hail of guitars and rebellion were displaced by eye-liner, synthesizers and MTV, the list of punk-friendly venues -- minuscule to begin with -- shrunk to nil. Before, I was struggling trying to learn the guitar, but with punk, I could pick it up and just start playing. Based on these figures, Filipino workers had been leaving to work abroad about 4.5 times faster than domestic employment had been growing. Of these, 37 are farm workers, 45 are service sector workers, and 18 are industrial workers. There's no slighting Arnheiter's efforts to cast his own unnerving portrait of the city in which he's spent most of his 40 years.
Arnheiter fingers through his prized possessions, each lovingly preserved in transparent dust sleeves and many long out of print, with the enthusiasm of a kid showing off his prized baseball card collection.
This tells us that the domestic employment situation would have been far worse if not for the much faster pace at which our workers had found jobs elsewhere. And it will not be just the business owners and bosses who will suffer, but also thousands of workers and their families who will be deprived of jobs. He can't quite articulate it, but you get the feeling that until punk came along, Arnheiter was living only half a life. John was also playing rep football Group v Group.A 1965 A  Johna€™s life was about to change forever. Remember that peace and order ultimately do not come from the end of the barrel of a gun but from food on the table, access to good education, housing and health. And rest assured, Arnheiter is as true as they come, a living, breathing, Mohawked anachronism. It's his hobby, his emotional and intellectual release and -- perhaps more than anything -- his identity.
Eric organized for Billy Owens and Noel Kelly to visit and chat to John about playing for Wests in Sydney. He was told that he should play Rugby Union to beat the transfer fee that Smithtown might put on him.The story was if you played RU for 1 year you could move over to League and not incur a transfer fee. One of Johna€™s flatmates was trying out for Easts Rugby League and told John to come along and try out for Easts.John met with Roy Flynn, the Easts treasurer at the time and the conversation went like thisa€¦a€?No chance, bring him back when he grows up!!!a€? John had just turned 18. This chat stayed with John and he always played that little bit harder when Wests played Easts.John, without a car, arrived at Ashfield park via public transport and trained with Wests. I cana€™t find out the score but John tells me the Water Board boys won.A A The main event.
One team, drawn out of a hat, would have the luxury of playing the winner of the first playoff match. One night Ned arrived to find me asleep on a park bench with a newspaper over my head and I was christened Sleepy which over time was turned into Snoozer.a€?A Below is a story about Johns life now at South West Rocks.
A A Ita€™s a bumpy, dusty drive beside the Macleay River just south of South West Rocks (home to Smoky Cape Lighthouse and a prison with a killer view, Trial Bay Gaol) to get to the big blue shed at Rainbow Reach, with potholes so deep you could fish in them a€" but the drive is worth it. John Elfords oysters explode in your mouth, salty and creamy, with a lingering mineral aftertaste.Hea€™s been oyster farming here for a dozen years, is passionate about his product and the river he works and lives by, and reckons he wouldna€™t want to do anything else. As aA  Wests fan in the 1960a€™s and 70a€™s John a€?Snoozera€? Elford was a player I would love to watch play. About Us Contact Us A Tribute to Ben Fisher and Jack Thompson Bill Keato the Lad from Liverpool Old Newspaper stories and photos from the 1960's VALE Laurie Bruyeres VALE Nev Charlton.
VALE Bill Keato VALE Vince Karalius VALE Bob McGuiness VALE Denis Meaney VALE Johnny Mowbray Vale Kel O'Shea Vale Mark "Snow" Patch VALE Bob Sargent Vale Ken "Nebo" Stonestreet. VALE Doug Walkaden 1966 Season 1967 Season 1968 Season 1969 Season Noel's Dream Team What a game Wests Photos from the Old Days Case of the Missing Goal Posts A Visit to Old Pratten Park Peter Dimond Book Launch Interview with ------ Noel Kelly Interview with ------ Tony Ford Interview with------- Mick Alchin Interview with Jim Cody Interview with ------ Colin Lewis Interview with ------ John Mowbray Interview with ------ Noel Thornton Interview with ------- Bill Owens Interview with John "Chow" Hayes Arncliffe Scots 1969 Un-Defeated Premiers Arncliffe Scots 85 years reunion 2003 Pratten Park Reunion 2007 Pratten Park Reunion 2008 Pratten Park Reunion 2009 Pratten Park Reunion 2010 Pratten Park Reunion 2011 Pratten Park Reunion 2012 Pratten Park Reunion 2013 Pratten Park Reunion.