The problem is that WordPad doesn't let you choose a default font, it's always Calibri 11, line spacing 1.15, and 10pt spacing after paragraphs. NOTE: The drawback is that you must rename and choose a location with the Save As dialog whenever you change content and close the file.
At the end of the existing target, type a space, followed by the path to your template file.
Will it be always this way then (whenever I double-click and open a TXT file, will it open in Courier New font in WorPad)?
Our forum is dedicated to helping you find support and solutions for any problems regarding your Windows 7 PC be it Dell, HP, Acer, Asus or a custom build.
You can't change WordPad, but you can easily open new .rtf documents with default settings of your choice. A new file can be easily created in any directory, you can immediately rename it after it is created, and you can simply close and save changes without going through the Save-as dialog. Attached is a zipped reg file to restore the default HKEY_CLASSES_ROOT\.rtf key (without the subkeys put in by Word).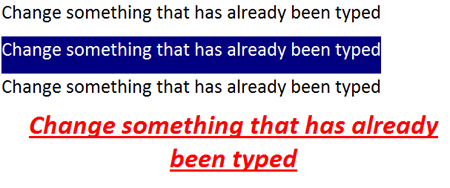 I would like to make it so that when I double click a TXT file on my desktop it would open in the WordPad but with Courier New font type.
We also provide an extensive Windows 7 tutorial section that covers a wide range of tips and tricks.