By submitting my Email address I confirm that I have read and accepted the Terms of Use and Declaration of Consent.
By submitting your email address, you agree to receive emails regarding relevant topic offers from TechTarget and its partners. You also agree that your personal information may be transferred and processed in the United States, and that you have read and agree to the Terms of Use and the Privacy Policy. Sustainable design and implementation of MEP systems has been a slow burning topic since the release of the 2006 documentary, an Inconvenient Truth, but there is good reason to believe that this long smouldering issue is about to ignite and become a core consideration in MEP system implementations. The green evolution over the last nine years has been accelerated in part by marquee projects unveiled in the region — from the Louvre and Guggenheim in Abu Dhabi, to the successful bids for the 2020 World Expo in Dubai and the 2022 FIFA World Cup in Qatar. More influential still has been the work in the states of the GCC, which has resulted in changes to building regulations that are pushing developers and the construction industry to embrace sustainable construction techniques, technologies and business practices.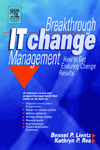 Green buildings codes introduced in 2012 by Dubai Supreme Council of Energy (DSCE) and applied to the emirate's new government buildings have already resulted in a 43% reduction in energy and a 15% reduction in water consumption claimed Jamal Abdulla Lootah, CEO, Imdaad, a facilities management service provider, in a recent column for sister publication Facilities Management Middle East. Early last year, Saudi Arabia's Presidency of Meteorology and Environment (PME) issued a five year deadline for all companies to comply with new standards on air, water and noise pollution. Given the current building boom in the Kingdom the PME's guidelines are expected to have a substantial impact on the design and construction of new buildings. Good news for the environment, but the flood of green regulation poses several challenges to the MEP industry, not least of which is keeping track of the growing complexity of new legislation.
However, a greater acceptance of altruistic environmental arguments, the development of mature sustainable technology and clearer capital investment versus operating cost models have all played a part in pushing sustainability to the forefront of the region's building agenda. Abu Dhabi has put its 2030 vision of sustainable living and subsequent Estidama green building framework at the core of its bid to diversify its economy.
Establishing the Green Building Council (QGBC) in 2008 and then forming the Gulf Organisation for Research and Development (GORD) to promote healthy, energy and resource-efficient, and environmentally-responsible building practices in the country.
Bodies like the Emirates Green Building Council (EmiratesGBC) based in the UAE, acts as a bridge between the construction industry and regulatory bodies, ensuring the construction industry as a whole is up to the green challenge.
GORD has since introduced the Global Sustainability Assessment System (GSAS), an international assessment system designed with desert environments in mind and an alternative to LEED certification.