That's been the most intriguing prospect of Matthew Vaughn's 'Kingsman: The Secret Service," based on another Mark Millar series, since Firth was first announced for the cast last year.
By far, the best adult role in "Kick-Ass" was the one played by Nicholas Cage, and I think his Big Daddy is one of his most interesting characters.
Michael Caine continues his recent run as the coolest supporting actor who has to deliver massive amounts of exposition, and I'm really glad to see Mark Strong working with Vaughn again as well. The person who's got to be most excited about this is Taron Egerton, who plays Gary, the troubled kid who Firth handpicks to become a Kingsman.
And, yes, based on what we see here, Colin Firth is indeed going to be revealed to be the big secret badass that we always suspected was lurking somewhere beneath that charming Mr.
Sophie has red hair on the show but in real life sports blonde locks, which she wore loose and in flowing curls, completing her look with a little black eyeliner and pink lipgloss.They were joined by several of their co-stars, including Rose Leslie who also opted for a jumpsuit but picked a simpler version in plain black. Meanwhile, Channing Tatum held everyone's attention as he participated in a panel discussion to talk about his new movie The Book Of Life with director Guillermo Del Toro and co-stars Christina Applegate, Ron Perlman and Biz Markie. Firth said he plays Egerton's mentor, but in reality it was the reverse, adding he learned an immense about working on this kind of film from Egerton. Jackson said he's always wanted to be in a Bond movie, which is why he jumped at the chance to sign on.
Firth said the film doesn't have a debt only to Bond, citing The Avengers and all manifestations of the spy genre as influences. Unfortunately the Q&A was cut extremely short due to time overruns, so not much else was gleaned. Finally we were shown a new trailer, though it was in a rough form so I'm unsure how soon it'll be going online.  It opened with Firth and Jackson's characters openly discussing Bond movies, with Firth noting that he always fancied the villains himself. Like a violent "My Fair Lady," "Kingsman: The Secret Service" takes a guy from the wrong side of the tracks and transforms him into a Kingsman Tailor.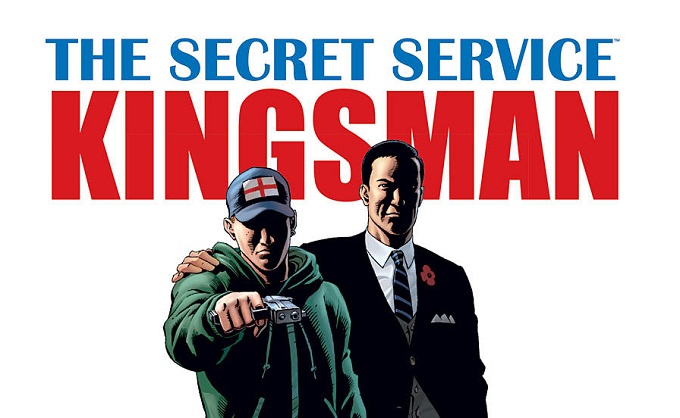 While Eggsy is in training Galahad is investigating the interesting case of internet billionaire Richmond Valentine (Samuel L. At one point Galahad says, "Give me a farfetched theatrical plot any day," and director Matthew "Kick-Ass" Vaughn grants that wish. Then idea of the gentleman spy is played out to the nth degree—a proper Kingsman even has his own martini, gin, stirred for ten seconds while glancing at an unopened bottle of vermouth—but this isn't a genteel movie.
Vaughn clearly has franchise hopes here and lays a good foundation despite some lapses in taste, but it is difficult to see how much more he can push the envelope before even the not-easily-shocked Galahad might think it was too farfetched. I find that Matthew Vaughn is an enormously divisive filmmaker, and I have peers who routinely lambast me for enjoying his work.
Now Firth is playing a guy who is essentially James Bond, looking to turn a troubled young English kid into a weapon that can be used.
I met Strong for the first time on the set of "Stardust," where I spent an afternoon watching him throw himself around a witch's palace as if under the influence of a voodoo doll.
If he makes a strong impression in the role, this could be huge for him, and so far, he's got a handful of TV credits to his name and little else. They are a super spy organization with manners that would make Henry Higgins proud and gadgets that James Bond would envy. He's a dapper Dan and a dangerous man who takes rebellious teenager Eggsy (Taron Egerton) under his wing, in part to repay a debt owed to the boy's father, in part to groom him to join the organization. If Eggsy makes it through "the most dangerous job interview in the world" he will adopt the name Lancelot and take his place in a glamorous and dangerous 007ish world of intrigue. Jackson)—imagine a more malevolent Bill Gates or Steve Jobs with aspirations of world domination… oh wait….—and his evil plot to save the world by destroying it and starting again. Working from a 2012 spy comic book series written by Mark Millar and Dave Gibbons, the director has embraced the story's absurdity, delivering a demented movie that is at once an homage to James Bond and his ilk and a satire of spy movies.
Ultraviolent—one frenetic fight scene makes the shooting, stabbing, punching and impaling of the bloody "Walking Dead" look like "My Fair Lady"—and raunchy—a smirky sex joke at the end would make even James Bond raise an eyebrow—"Kingsman: The Secret Service" pushes the limits, and is as extreme as it is entertaining.
Colin Firth Dave Gibbons Harry Hart James Bond Kick-Ass Kingsman: The Secret Service Mark Millar Matthew Vaughn Samuel L. Millar's "Wanted" also involved someone realizing they had a role to play in something larger than they ever realized, so this is certainly an idea he's explored through the prisms of several different archetypes now. He seems to have a great working relationship with Vaughn, and I like seeing Vaughn add to that rolling ensemble he's slowly building.
I laughed at the Samuel Jackson appearance in the trailer, and all of this is still without us getting a look at Mark Hamill, who evidently has some great moments.
I love watching actors explode expectations about who they are and what they can, and it looks like Firth is having a blast here. Martin, who wrote the novels the show is based on, joined the cast to chat to the audience about whata€™s in store when Game Of Thrones returns for season five in April. I read about half of an early draft by Vaughn and his constant collaborator, Jane Goldman, then realized I didn't want to know any more than I already did.
I think he has a very dry subversive streak, a fondness for the rude, and he loves many of the same things I do about action movies in general. Hooking up with Mark Millar has led him down a very particular path, and I can see a sort of progression from "Kick-Ass," where a kid decides he wants to try to be a real-life superhero with no powers, to this film, where a kid is recruited to go to what looks like a deadly Hogwarts for British spies.