By practicing loving-kindness meditation, you can learn to see the lives of others as related to your own. Use this practice to recover your innermost knowledge of that linkage, dissolve barriers you have been upholding, and genuinely awaken to how connected we all are. Bring an image of the person to mind, or feel their presence as if they're right in front of you. It's common to feel resentment and anger, and it's important not to judge yourself for that.
5. Finish by offering loving-kindness to anyone who comes to mind—people, animals, those whom you like, those whom you don't, in an adventurous expanse of your own power of kindness. His Holiness the Dalai Lama has stated, "My true religion is kindness." Although kindness can be mistakenly seen as simplistic and weak, it has an inherent power to transform our worldview from one of fear and isolation to one rooted in clarity, courage, and compassion.
Through talks, guided meditations, and questions and answers, Sharon Salzberg explores the cultivation of kindness in our hearts and minds. This one-day workshop is based around Sharon Salzberg's The Kindness Handbook, and follows the book's three-part structure: (1) the foundation of kindness, (2) its entry, and (3) its daily expression.
Professor Mark Williams, Director of the Oxford Mindfulness Centre, will join Sharon at the end of the day for a panel discussion and questions and answers session. Sharon Salzberg is cofounder of the Insight Meditation Society (IMS) in Barre, Massachusetts, USA.
If you would like to explore this topic further, Oxford Gaia House Retreats are holding a retreat on the following day, Thursday 25 April on Fierce Compassion. Registered address: POWIC Building, University Department of Psychiatry, Warneford Hospital, Oxford.
Born in New York City in 1952, Sharon Salzberg experienced a childhood involving considerable loss and turmoil.
Sharon first encountered Buddhism in 1969, in an Asian philosophy course at the State University of New York, Buffalo. She is a regular contributor the the Huffington Post, and was a contributing editor of Oprah's O Magazine for several years. Over the past 25 years, flutist Nawang Khechog has been hailed as the global ambassador of Tibetan music. Universal love, kindness, and compassion are some of the highest wonders that we can find in this world.
The practice of loving kindness is a time-honored way to open the heart, dissolve fear, and relate to of life with compassion, generosity, and wisdom.
When experiencing the world dualistically, there's a pervasive sense of "us" and "them," or "self" and "other." But no matter our belief system, actions, or status, we are all joined together in this world through strands of relationship and interconnection. Say their name to yourself, and silently offer these phrases to them, focusing on one phrase at a time. Start with a friend who's doing well right now, then switch to someone who is experiencing difficulty, loss, pain, or unhappiness. When you offer loving-kindness to a neutral person, you are offering it to them simply because they exist—you are not indebted to or challenged by them. Start with someone mildly difficult, and slowly work toward someone who has hurt you more grievously. Rather, recognize that anger burns within your heart and causes suffering, so out of the greatest respect and compassion for yourself, practice letting go and offering loving-kindness. She has been a student of meditation since 1971, guiding meditation retreats worldwide since 1974.
Through talks, guided meditations and question and answer sessions, Sharon Salzberg will explore the terrain of right intention, right speech and right action in the everyday challenge of bringing together compassion, honesty, strength and balance. An early realization of the power of meditation to overcome personal suffering determined her life direction. The course sparked an interest that, in 1970, took her to India, for an independent study program. She spent the next years engaged in intensive study with highly respected Buddhist teachers.
With The Tibetan Healing Music of Nawang Khechog, he offers a hand-picked selection of his finest compositions for healing, contemplation, and experiencing the beauty of Tibet's musical heritage. With Tibetan Dream Journey, master flutist Nawang Khechog presents an album that expresses these timeless spiritual values in the serenity of music. A Cup of Kindness gives you a two-disc program to help you evoke this boundless spirit in your own life. It means you can open up to the possibility of caring for others not just because you like them, admire them, or are indebted to them, but because your lives are inextricably linked. She teaches both intensive awareness practice (vipassana or insight meditation) and the profound cultivation of loving kindness and compassion.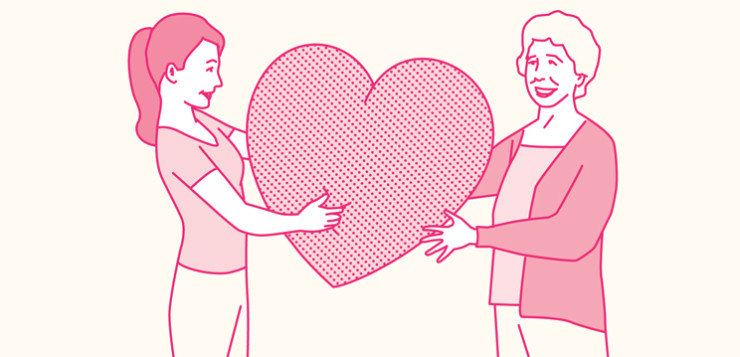 More infoAccept cookiesCookies are small text files that websites can store on your computer. Her teaching and writing now communicates that power to a worldwide audience of practitioners.
When you order music during the publication period you can receive CDs for $12 instead of $15.
Nawang has arranged this music to support meditation and the healing arts, combining the serenity of the Tibetan flute with the recurring use of a powerful chant for universal compassion led by His Holiness the Dalai Lama.
Inspired by the practice of Tibetan dream yoga, as well as the dream of all Tibetan people for peace and freedom. On disc one, premiere meditation teacher Sharon Salzberg guides you in the formal practice of metta (or lovingkindness meditation).
She offers non-sectarian retreat and study opportunities for participants from widely diverse backgrounds. Today she leads intensive retreats worldwide as well as a variety of non-residential programs, workshops, and classes. Filled with timeless favorites and featuring three new tracks, here is an essential collection from a master of Tibetan meditation music. Nawang Khechog, who has been leading kindness workshops for more than two decades, follows with an offering of kindness comtemplations.
These 11 original compositions are founded upon his sublime flute melodies, enhanced by gentle percussive exploration and contributions from great musicians including Ty Burhoe-featuring a universal compassion chant from the Dalai Lama.
Disc two presents a 61-minute session of universal compassion and healing music from this Tibetan composer and Grammy nominee.
A spacious and smoothing album perfect for meditation, bodywork, yoga, t'ai chi, and deep relaxation.