The Toms River Police Department released this surveillance video from the Victoria's Secret store at the Ocean County Mall, where a young man and woman are seen taking items of clothing from a display and stuffing them into shopping bags.The two are wanted for shoplifting, Toms River police said. Spy On Your Pets, Brew Perfect Coffee, Shop For Mom: Tuesday's Top DealsIndiana Primary Results: Moment of Truth for Ted CruzWhen Should You Make Your Spouse Get Life Insurance? Soho's Victoria's Secret has become a haven for shoplifters, with 10 reported crimes over the past year that have collectively cost the lingerie shop more than $17,000 worth of stolen merchandise.
Those crimes might suggest that Victoria's Secret didn't quite learn its lesson after hundreds of panties, thongs, garter belts and bras were stolen from the Soho store throughout 2013, with only one shoplifter during that time — a 32-year-old woman who snatched up four bottles of perfume — actually being caught by store security and arrested by cops. A recent visit to the Broadway store showed a single security guard standing idly just inside the front door, who explained that he's not actually employed by Victoria's Secret, but instead works for an outside agency, whose name he didn't disclose. So, the reporter wondered, maybe those two guys could use some help in terms of breaking up the shifts and getting a fresh pair of eyes on the door? All in all, however, the Soho location may not be quite as rife with intrigue as Victoria's Secret's flagship store at W. During the summer after freshman year of college I, like many other college students, was broke and needed a job. The other thing about The Secret was that I never actually learned how to measure anyone's chest. When I was at The Secret getting my own chest measured a few days ago, the first girl I asked to measure me was young and didn't seem too confident in her own chest-measuring abilities.
My granddaughter is trying to finish college and is employed by VS for over a year part time.
I currently work in VS and started for the Semi annual sale, yeah this job is horrible there's a whole lot of difference from shopping there to working there. Sorry for making myself anonymous, but it is simply because I currently work for Victoria's Secret .
They SEVERELY under pay and under train…especially for the work that those poor girls have to do. It's definitely not as glamorous as one would think but you can say that about the whole world of retail. Honestly, reading your blog and all of the comments all I see is negativity and I still want to work there! I would cling to that panty bar like it was my life and I was good at folding, I didn't have to up-sell folding. 21, involved an unidentified woman who successfully made off with 105 pairs of panties, according to police reports. On top of all that, a customer's cell phone was stolen while she was browsing the shop last October. The guard, who also didn't give his own name, said he works alone at the store, from opening to closing time, four days a week, in tandem with a second guard who works the other three full days. But the guard said he isn't aware of any plans to bolster security, even after all the shoplifting problems, and Victoria's Secret's corporate office doesn't seem to want to talk much about the issue either. I used to work at a Goodwill and I would always feel sick to my stomach when they would tell me that I was cashier for the day! I'm so glad that my position does not require me to be cashier, measure boobs, or sell the Angel card! It's so funny you mentioned having to ask someone every time a customer had a question. My first day was Black Friday, it wasn't too bad I just straightened things all day since I had no training.
I found this when I was looking up why the people at this store always measure my size wrong. It is $9 here in New York, which sounds impressive but truly isn't (the cost of living here is outrageous). I think if you show that you're responsible, willing to learn, and very friendly, then you have a good shot.
I agree their training process is not very well, i was thrown in my first day on black friday (I was so scared and nervous and everyone got annoyed with how many questions the new people were asking.) but first, a bra specialist does the sizing. Not sure why but I suppose if you don't mind dealing with customers and like being hands on then why not ?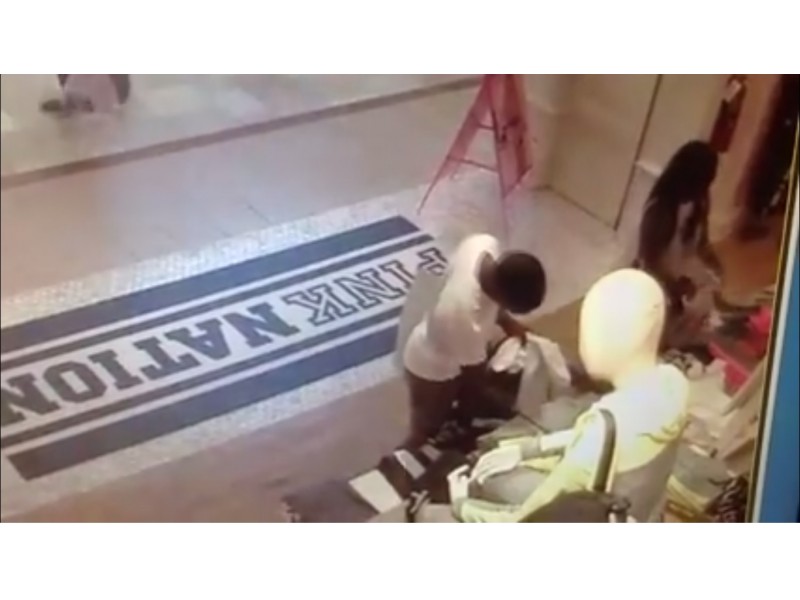 Even if you are scheduled, they can and WILL cut your hours that day if they are over hours and are not making plan, which btw is insanely high & unrealistic most days of the week when business is slow. Then there's always the annoying people who mess it up or just ignore me when I ask if I can help them…like they think I have a choice! I started working for VS 2 weeks before Black Friday in 2012, and I was trained by our bra specialist. And a month before that, four women got away with swiping 300 pair, after three of them were apparently able to distract and confound both the sales staff and security guard before dashing out the door. And those are long shifts — clocking in at around 12 hours for Monday through Saturday, and eight hours on Sunday.
I wanted to reach across the register and shove all of the various flavors of lip gloss that we sold down her throat.
There was hands on training and we had to go through the whole fitting room experience and get measured ourselves and try on every bra they had in our size, just to know what were selling. It's good that The Secret has changed the training (or lack thereof) because, as you can tell from my story, it desperately needed some help. All we did was watch some videos and then answer questions about work ethic and why it was important to catch shoplifters. If you haven't done so already, I suggest meeting with a learning specialist through your college or a state agency for testing.
I understand their purpose (so if a scheduled person cannot make it, there is still coverage), but it seems to me like the on-calls are deliberately planned to an extent. And I've worked in customer service for years, so I know that the VS customers are worse than most.
Several other people were interviewing for a position when I was there, but I just focused on my willingness to learn and my ability to interact well with customers.
I would absolutely DREAD when they told me to work the fitting rooms because I hated running around finding bras, fitting people, and arguing about their REAL bra size (i.e. I mean a job is a job and no matter what you should always bust your ass and try your best.
If they do not like you, they will not add you to the schedule or they will schedule you all on call shifts, which they will never activate.
Thankfully I'm only a seasonal so if I hate it as much as most people here seemed to, I'll be free in a couple of months! When a customer entered the store, I would mentally communicate with her and tell her NOT to ask me to measure her. Literally EVERY TIME someone had a question, I'd have to use the little headset to ask a manager.
She told me I will get back room training and register so I hope this won't be a bad experience for me. They always seem to get pissed if I ask them if they need assistance, many blow off wanting to get their Perfect Fit (okay, fine, continue to squeeze into a 34B bra when in reality you're a 38DDD.
Also, people don't understand that a majority of the panties on top of the panty bars are going to be a size medium, even if you tell them this, so they just HAVE to mess up the whole top looking for a small or a large. I worked for a company and was on on call almost everyday and didn't really mind it, even if I did make plans just because in my opinion money is the motivation and experiance is the key. So it is true, you are better off looking for a better paying job that is more stable if you have bills to pay or children. But, some of my coworkers who were there years before me say it used to be bad, back then associates will argue with each other, managers were mean.
Although the training has improved from what you had to do, I still do not feel like I know what to do.
It sucks because I honestly do not know what I am doing because not everyone are exactly helpful as I hope they would be.
I already told her once that this was the first thing I thought of when I had to give her thirty cents. But no, they just send you out onto the sales floor with no knowledge of the products or anything. I could basically feel the managers wanting to slap me as they rolled their eyes, but I felt like I had just walked in off the street and started working there.
I can see your breasts popping out of the sides and layers of back fat, but whatever), etc. I'm afraid that if i do get interviewed that they might ask a question that might been difficult to ask.
In every retail store, you're going to need to have great people skills and deal with complicated customers.
I was immediately thrown in Pink by myself to handle both sides and the manager was getting seriously irritated with my constant questions streaming thru the head set.
As it turns out, I ended up spending more money at the store than I made that entire summer, and the job was opposite of enjoyable. Also for the person who wrote that their daughter cannot get out of being a victorias secret employee, there is no work contract and if she wants to go they are obliged to let her go they cannot keep her. In addition, in EVERY PLACE YOU WORK, you're going to HAVE to do whatever is in the job description.
Well if they let new hires shadow other workers for at LEAST a day and just assist them, everyone would learn quickly and be able to assist the customers better.
In my defense though, when you are sorting bras and watching for shoplifters for eight hours, you have to fill your time.  I would do this by looking at all the new items we had in the store. If you measure wrong then the whole thing gets effed up.  One time, a woman with a large chest came in and asked me to measure her. I was even more confused because some of the other employees who had been there a while knew exactly what to do. Yeah, it was a little overwhelming at first, but my store manager was really nice and let all of us ask questions rather than letting us run around like chickens with their heads cut off.
So far I like my store, and if you like making people happy and feel pretty then I think Victorias Secret is a good idea.
My manager was not exactly a barrel of laughs, so I did not enjoy this bonding time with her. And as I always say, if you hate doing whatever youre doing then stop because it doesnt help to stay in a position you hate. At the start of a shift an item could look ugly, but by the end of my shift I absolutely HAD to have it. During one particularly traumatic experience, a woman with really, REALLY long hair and a jacket straight out of the '90s critiqued the way I made change. I smiled at her and she smiled back and then went back to the panty bar, where she also probably belonged.
I would be more ok with a call in if they rotated them through people and maybe we all had one just once a month or every other month. And not only do we have to listen to the customer, but we also have to look out for shoplifting and maintain our room organized. For a while, I drove out of my way to avoid my old store so I didn't have to see my old co-workers and managers. I understand that your training sucked because you got virtually none of it, but I am happy to say that it is no longer like that. Personally, my managers are awesome, and fun to work with; I can ask any one of them a question about an item and they will kindly answer and help me out.
After what seemed like hours, my manager stepped in and ushered the woman and her acid-washed jeans out the door. I have received a lot of raises but it really doesn't help when your shifts are cut and calls ins or not used.
I wanted to tell my boss that maybe if she had actually trained me, things like this wouldn't happen.
When I started, I was scared of measuring customers cause I was afraid of getting their wrong size, now I'm a lot more confident about it.