Few of us get the chance to learn from a master, so when opportunity knocks, our kuleana is to answer the door.
Mattos will showcase his masterful talent Saturday when he looks to finish an old-style Alaia surfboard at the Prince Lot Hula Festival at Moanalua Gardens. The festival is free and open to the public, and is presented by Moanalua Gardens Foundation. Local history, railroad and logging buffs will be happy to see the arrival of this newly released book: Logging Railroads of Humboldt and Mendocino Counties. Author Katy Tahja will be on hand to sign copies during the March Arts Alive (March 2nd, 6-9pm) but we have it in stock now. The Humboldt County Historical Society has just released a special limited edition plaque commemorating the wreck of the USS Milwaukee off the coast of Humboldt Bay in 1917. Local naval historian Wallace Martin, author of Sail and Steam on the Northern California Coast, acquired pieces of the decking cut into thin rectangles, perhaps when he was enrolled in shop at Eureka High School a few years after the Milwaukee ran aground. Each plaque includes a piece of the Milwaukee decking, attractively framed below a photograph of the wreck. Local author Michael Kauffmann will be on hand to sign copies of his new book Conifer Country tonight from 6-9pm during Arts Alive! When Michael Kauffmann began hiking through Humboldt County's forests, he noticed something that a more casual hiker might take for granted.
Although redwoods and Douglas firs get most of the attention, he realized that some of the conifers, like the Baker's cypress and the foxtail pine, are quite rare and obscure. Kauffmann, who teaches science at Fortuna Union Elementary School and at Humboldt State University, took it upon himself to explore and document the ranges of 35 local species. Two Peoples, One Place by historians Freeman House and Ray Raphael provides the best introduction to early Humboldt County history, to about 1885. The Pacific Crest Trailside Readers (two volumes, available separately, for California and Oregon & Washington).
Cahill writes this week's cover story about how native and non-native workers with the Bureau of Indian Affairs sabatoged federal efforts to kill native cultures.
Cathleen will be available to meet and to answser questions about her research with teh Indian Service (today known as the Bureau of Indian Affairs), the bureau's connections to Northern California, and how she used local archives for her work. Cathleen Cahill is assistant professor of history at the University of New Mexico and is a graduate of St. Come meet the author and check out Joan's original paintings from the book which will be on display on the Eureka Books art wall.
The public display at Moanalua Gardens will give surfers and others in the community the opportunity to see a master at work. The day-long festival is the largest non-competitive hula event in Hawaii in honor of Prince Lot Kapuaiwa, who later reigned as King Kamehameha V. Land Office uncovered in acquiring public timberland occurred in the redwoods," said Shepherd. He and his family carefully preserved these relics of Humboldt County history for more than 85 years. Conifer Country is a natural history and hiking guide to 35 conifers of the Klamath Mountain region. It's just out in a very nice paperback edition, and we have copies signed by both authors. Self described as the Franz Kafka of landscape photography, Rothman's portrait of life in Del Norte County, combines images of redwoods, portraits of working class people, and unexpected nudes. Two photobooks about the Redwood Coast could not be more different than Humboldt Heartland and Redwood Saw.
A worldwide phenomenon, that still sells well across the globe after nearly three decades, this charming, magical tale is back in a new edition. Local authors Rees Hughes and Corey Lee Lewis edited this anthology of writing about the wilderness trail that snakes from Mexico to Canada.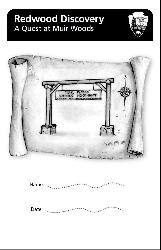 The perfect stocking stuffer—the commemorative booklet put out by local artist extraordinaire Duane Flatmo to celebrate his 30th year participating in Humboldt's kookiest event.
Our local scientist for the masses collects more of his essays on science from the North Coast Journal. He honed his carving skills while working with Hawaiian hardwood, eventually earning a reputation as one of the finest wood carvers in the world, producing museum-quality work.
The man known for his unique work producing Hawaiian weapons is shaping his first surfboard. The Milwaukee, a naval cruiser, had come to pull a submarine, the H-3, out of the sand, becoming stuck in the process.
The title suggests images of logging, but Redwood Saw refers to the name of a run-down looking shop in a dismal stripmall. Andy Westfall spent years photographing the ranchers of Humboldt County and this book is a stunningly beautiful portrait of rural life in some of the most remote landscapes of California. In case you might mistake this for a dense linguistics tome, it is actually quite accessible and contains a tremendous amount of local history unavailable in any other book. The submarine was freed from the shifting sands of the Samoa Peninsula, but the Milwaukee became permanently stuck and it broke in two during a storm. This book is not for everyone, but it hangs together as a single artistic statement in a way no other photobook on the North Coast ever has.