If I could pin-point the exact moment in my life when my obsession with walled gardens began it would be here.
I had a very small purse (with my name on, naturally) that would hang diagonally from shoulder to hip but it was only big enough for some sweet money and the front door key. So… the fact that I actually bothered to take my library card to the library and actually borrow a copy of The Secret Garden by Frances Hodgson Burnett speaks volumes. The Secret Garden is a really lovely book but I didn't read it until I was in my 20's!
I loved this book as a child and found a beautifully illustrated version not long ago which my nine year old daughter adores.
Mary, a bitter young orphan girl from India, is brought to England to live with her uncle on the Yorkshire Moors. Nice response in return of this query with genuine arguments and describing the whole thing concerning that. It was a small, mock-Tudor building about a ten minute walk from my house and only open on certain days. Well that would be the e-a-s-y option but what if some boy from school saw me wearing a backpack (totally reserved for school and not de-rigueur at weekends or during the summer holidays)?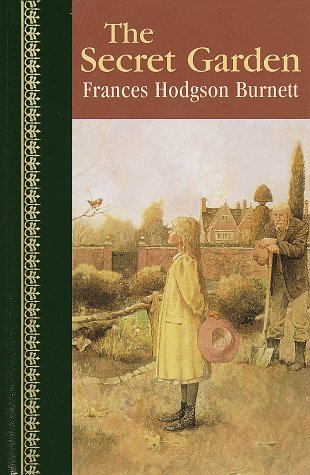 And if Frances was still alive I'd shake her by the hand and say a heartfelt thankyou. I really didn't appreciate it as much as I should have upon reading it when I was younger, but really love it now that I am older. I read voraciously as a child (still do!) and this was the one which inspired my love of magical secret places. I bought it intending us to read it together at bedtimes but within a few days she was so engrossed I didn't get a look in!
No backpacks outside of school, rollerskates everywhere (except I grew up when rollerblades were the hot thing), the small bag slung diagonally across. Upon encountering numerous problems in adjusting to the rigid, lonely, and unfamiliar life of her uncle's mansion, she gradually befriends Dicken and her cousin Colin. Probably the bit where Mary forces her way through the old door and finds the overgrown roses. During the summer holidays I would go down there with my friend and we would sit hunched over in the children's section, on chairs that were much too small for us, and read books. Even now, as much as I deter them, I can't be mad when I see a rabbit trying to munch on my veg!
Our copy is illustrated by Inga Moore and published by Walker Books, highly recommended as a book to treasure. However, you have reminded me of my roller 'skates' which will probably tell you just how ancient I am! Together, they venture to restore the Secret Garden, into which entry had been forbidden by Mary's uncle.
As anyone who has ever tried to carry anything while on roller boots will testify, it's almost impossible to carry anything.
The Secret Garden conveys a message of hope–a message based on the powerful role of friendship in bringing about a change for the better.