June 13, 2012 by Lloyd Shepherd 1 Comment Last week's BBC programme The Secret History of Our Streets has caused a right lorryload of response. Settled white working class area full of salt of the earth types earning an honest crust destroyed and dispersed by nasty middle class Cholmonderly-Warner types who then shipped in people who have to be sub-titled on television because of their skin colour. Although ironically, the Secret History programme skated right over the most interesting story of all: the tale of the Jamaican immigrant, banged up on arrival in Britain for 28 days and then essentially impressed into army service. Filed Under: Research About Lloyd ShepherdLloyd is the author of The English Monster, The Poisoned Island, and Savage Magic. Many people got the impression that the councillor interviewed in the programme was responsible for the demolitions, but the reality is that when Nick Taylor was elected in 1971 he fairly quickly stopped the demolitions. He's a terrific author; his books are clever, lyrical, atmospheric, but they tell a damn fine story, too. There are many wonderful books that very strangely haven't been made into movies, and as equal parts book nerds and movie lovers, this gets us to thinking.
Richard, the protagonist and normalizing foil for his strange friends, is a smart, increasingly confident boy fron humble roots in California, who lies about his past in an attempt to maintain an image of beauty and gets tangled up in Bunny's murder with his friends.
Murphy has that innate lurking evil behind his handsome face that would be perfect for the intimidating, hyper-intelligent Henry, the mastermind behind Bunny's murder.
Julian Morrow is the mysterious Classics professor, who takes no salary from the school and insists that his pupils drop all other classes and name him as their advisor. To see our content at its best we recommend upgrading if you wish to continue using IE or using another browser such as Firefox, Safari or Google Chrome.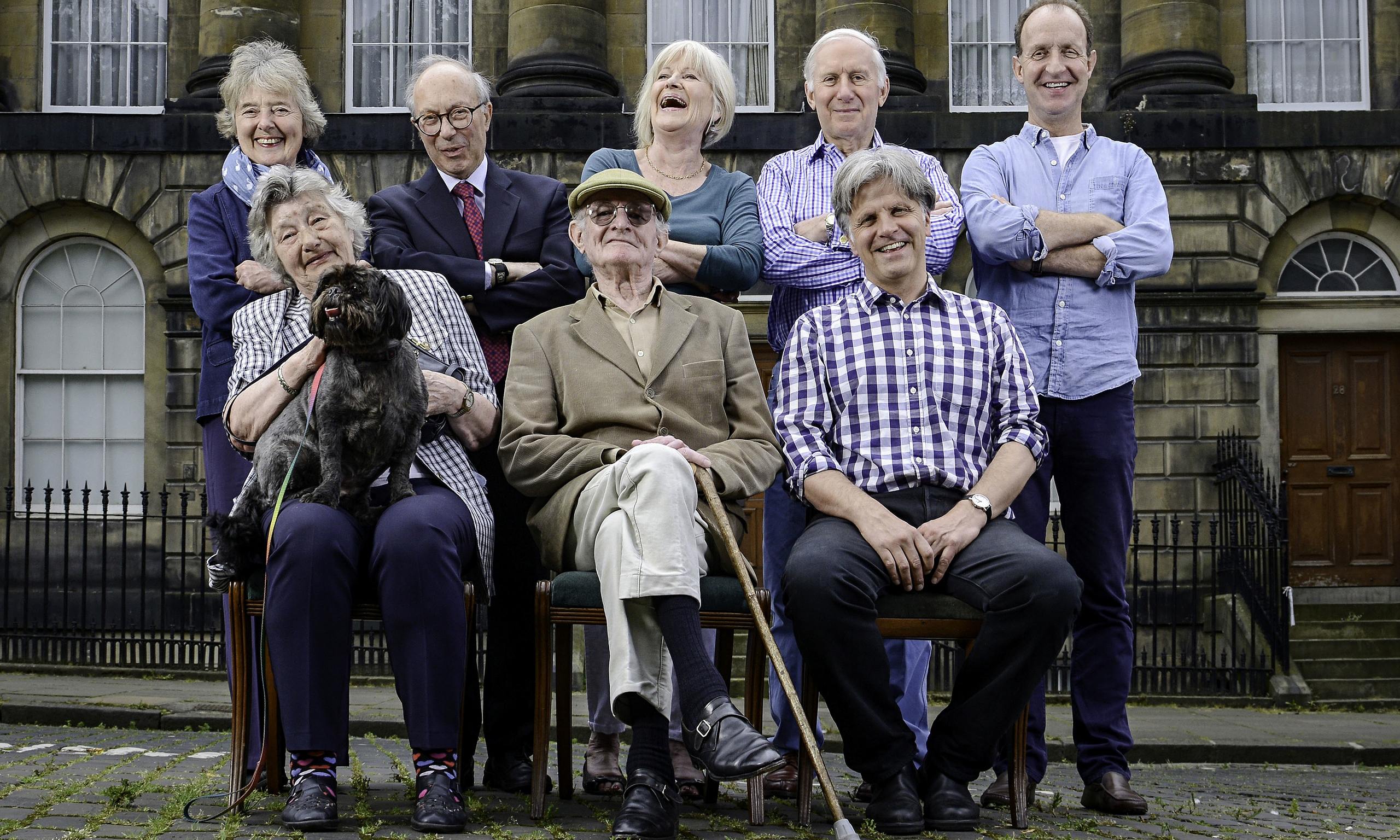 Today, it is the archetypal banker street, lined with ?6million homes for hedge fund managers. But, as Hepworth himself has said on more than one occasion, television is rarely interested in telling the truth. Portland Road has seen many changes since, in the 1850s, speculative developers built properties near the piggeries and potteries of Notting Hill.
Petty and obstructive, they will spend six months arguing about the door fittings on your shed.
In our minds, the most glaring omission from the Hollywood stable is an adaptation Donna Tartt's The Secret History, the story of six brilliant students at a remote Vermont college who study Greek, perform Bacchic rituals, and wind up spiraling into an abyss marked by obsession, betrayal and murder.
He might have been handsome had his features been less set, or his eyes, behind the glasses, less expressionless and blank. He is their revered and honored teacher, though he's manipulative and self-centered, and when things get rough, he pretty much disappears. But if a developer wants to erect a 40-storey tower in a Georgian cityscape, they are all purring acquiescence.
The street's changing fortunes are told through the stories of residents past and present, including George Andrews, who was born there in 1937, Tim and Penny Hicks, who moved there in 1968, only to find themselves living opposite a brothel, and Henry Mayhew, who sold his shares in the family bank to invest in a Portland property. It's an enthralling novel, to be sure, but its cinematic potential is based in its tense atmosphere, bizarre details and compelling storyline. And we must say, we like the idea of a girl and boy twin pair where the girl has shorter hair than the boy.
Ian McKellen can easily transition from strength to weakness, from charming sincerity to cold heartlessness. The latest episode of The Secret History of Our Streets (BBC Two) mapped all this in fascinating detail.
Some streets that were in worse condition than the ones demolished are now gentrified and eye-wateringly expensive.
Plus, Tartt's characters are so wonderful and well-defined that it seems a shame not to have them represented on film. Both actors are a little unsettling in their looks, and could carry off the tortured wispy teenager quite well. No TV producer can resist the sight of a plummy-voiced agent showing young professionals round one but it would be a lot more edifying to be told how exactly this change came about. Any of us who have researched a historical period in any depth are familiar with the sinking feeling of things being made simple when watching a BBC history programme. We're all of us treated like small children, unable to learn unless the gobbets of knowledge are sweetened with enchanting narratives.