Give your rating: In the last episode of Jamai Raja, we saw how Kunal drugged Roshni (Nia Sharma).
Give your rating: The latest episode of Jamai Raja took its fans by shock, when Kunal pushed Sid (Ravi Dubey) off the terrace. Roshni (Nia Sharma) confronts Kunal and asks him why he pushed Sid.Roshni abuses Kunal and calls him an animal. But, Sid (Ravi Dubey) arrives there and slaps Kunal.Roshni supports Kunal and asks Sid not to beat him. She says she is stuck between Sid and DD's (Achint Kaur) ego clashes.Sid tries to explain to Roshni, the real intention of Kunal, but, Roshni does not pay any heed to his words.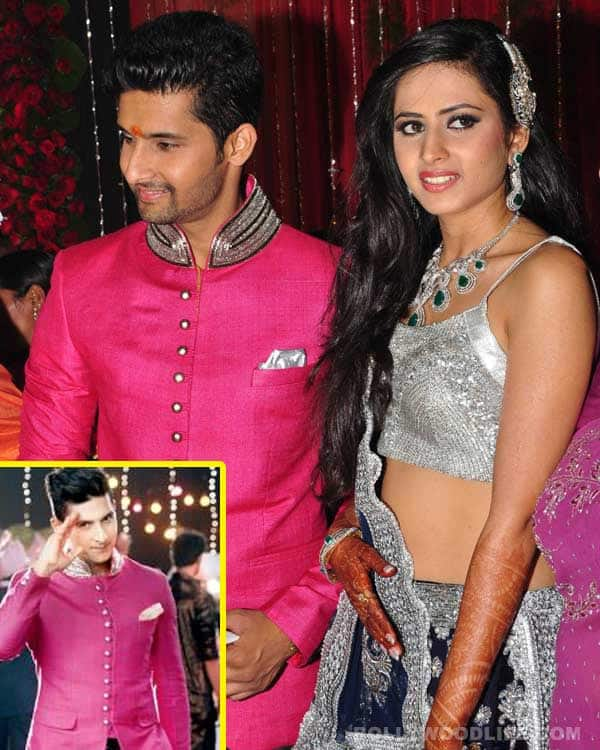 He pullsher closer and expresses his love.Kunal gets envious seeing both of them so close. To everybody's surprise, Kunal stabs himself with the knife and falls down.Sid takes out the knife from Kunal's chest and calls for a doctor. Bansi and Premal try to trap Sid by telling the police that Sid tried to kill Kunal.Bansi tells Sid that money cannot take him out of the jail. She asks Sid to stay away from her personal matters.Bansi tells DD that Sid's father is trying to trap Roshni and says, Shaku was writing a letter to him. Bansi blackmails Sid that she will disclose DD and Nani's secret to Roshni.Sid gets worried hearing that.
Raj asks Sid to tell everything clearly to Roshni.Sid says that he cannot disclose everything to Roshni, that time.
He further says that Roshni will definitely not trust the divorce papers or Bansi's words.Going ahead we will see, Kunal and Bansi inform Roshni that she is not DD's daughter.