UK broadcaster Channel 4 has ordered a documentary following 10 four-year-olds over the course of a year from Zodiak Media-owned indie RDF Television. Set to air early this year, The Secret Life of 4 Year Olds (working title; pictured) centers on a group of children who meet in a specially equipped nursery.
The doc is produced by RDF in conjunction with bio-medical research charity the Wellcome Trust. The memory of returning to childhood might seem appealing when you're struggling with bills, a scary boss and worries about your future.
There are some moving moments in this first instalment of the series, including a scene where a girl cries at being rejected by her best friend who has met a new girl she brazenly claims to "like more". But for all the drama, the real hilarity lies in the children simply speaking their minds, unfiltered and unafraid of judgment. And I know you're not supposed to have favourites when it comes to kids, but watch out for Tyler, who keeps well out of the boisterous playtime and spends time talking to his dad on the toy telephone. Culture writer with a particular love of hard-hitting documentaries and constructed reality. Sign up to our newsletter to receive industry insights, news and listings as they are published.
Dr Paul Howard Jones from Bristol's Graduate School of Education will feature in a new Channel 4 documentary [broadcast 10 Feb] providing a unique insight into the secret life of four-year-olds. The observational documentary takes viewers on a journey into this pivotal stage of childhood through the eyes of ten children as they meet in nursery and take their first tentative steps towards independence in a world without parents.
With their parents watching close by on monitors, the film captures the children's behaviour and emotions while they make and break friendships, struggle to share and stand up for themselves and ultimately find their place in this new social group. These life lessons all take place under the watchful eye of Educational Neuroscientist, Dr Howard-Jones and Developmental Psychologist, Dr Sam Wass from the MCR Cognition & Brain Unit, Cambridge, and two early years teachers. This close observation of children's play in a nursery setting allows the experts to understand critical events almost from the perspective of the children themselves, as they explore and learn about their new social world.
Channel 4's highest-rated single documentary of the year, The Secret Life of Four Year Olds, is back. The series has been supported by The Wellcome Trust, who worked with the production company on its development to help make the science and scientists an integral part of the format.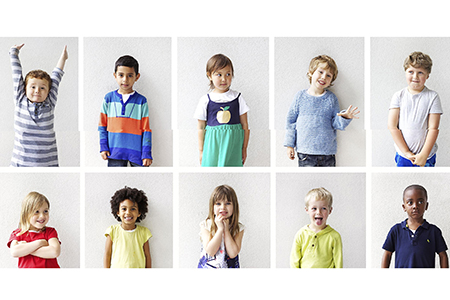 Their funding support also enabled the production company to spend more time exploring the areas of science of interest to audiences and to include this within a collection of short online films which support the main series. Channel 4's highest-rated single documentary of the year, The Secret Life of 4 Year Olds is back. Some familiar faces return in this Christmas special as the children from the original Secret Life of 4 Year Olds - Skyla, Jessica, Christian, Cuba and friends - reunite to put on their own version of the Nativity play, joined by some of the children from the new series.
We use cookies to enhance your visit to our site and to bring you advertisements that might interest you. Anyone who saw the one-off documentary The Secret Life of Four-Year-Olds earlier this year will have jumped for joy at news that the adorable film was to be made into a series. Episode one saw some clashes of personalities among the four-year-olds, with larger-than-life Tia upset that Orla and Charlotte wouldn't play with her on the slide.
The cutest moment came when Tia bounced over to Nathaniel to ask for his advice about how to deal with the fact that her so-called friends didn't want to hold her back down the slide. The psychologists were on hand to analyse the children's every move, but it was unclear exactly what they hoped to find out. Other than learning that girls aged four are linguistically five months ahead of boys, the documentary didn't deliver what could have been a charming, educational insight into the lives of pre-school children. The doc focuses on the four-year-olds' behavior and social interactions, which are being monitored by educational neuroscientist Paul Howard-Jones and developmental psychologist Sam Wass. As we eavesdrop on a group of kids meeting for the first time, it's startling to see how many tough lessons they have to learn. Another boy keeps casually saying "I love you" to everyone he meets (again, not ideal in adult life).
Interview: Dr Howard Jones speaks to the Wellcome Trust about what we can learn from the secret lives of children? In order to deliver a personalised, responsive service and to improve the site, we remember and store information about how you use it. The programme that lifted the lid on the riveting, uncensored drama of life in the nursery returns, this time in the form of a seven part series.
The programme shows how the children cope with the pressures of auditioning in front of their peers, as well as the excitement, nerves and disappointments of the casting process and the challenges of working together in rehearsals as the children try to make sense of the Nativity story.
Well this documentary will explore the world of 10 four-year-olds as they meet in a nursery rigged with cameras that capture every glance, whisper, tussle and emotion. Home-schooled Cuba struggles to cope with working collaboratively with his peers as he explores and tests boundaries. With their parents watching on monitors, the children encounter one another for the first time in October and then again in May.
These cookies are completely safe and secure and will never contain any sensitive information. We see them take their first steps towards independence, learning about friendships and social interaction with all the ups, downs and humour that this entails.Forthright Tia adopts a leading role amongst the group and is not afraid to express her opinion and teach the others right from wrong. Overseeing the action are two experts - educational neuroscientist Paul Howard-Jones and developmental psychologist Sam Wass - as the youngsters make and break friendships, and find their place in this new social group. Five-year-olds Emily and Alfie rekindle their fond friendship, and are both due to play sheep.
When Emily has serious stage fright, Alfie offers to wipe her tears away and reminds her he'll be by her side. These are simple text files which sit on your computer, and are only used by us and our trusted partners. However, Tyler is more interested in buses and numbers than joining in with the group, something he keeps a distance from.
Elvin lands the important role of narrator, but the responsibility soon begins to weigh heavily on his shoulders. His reluctance doesn't deter Theo, who is committed to making Tyler his friend, whatever it takes! As performance day arrives, the week's ups and downs must be put to one side as the children take to the stage in front of family and friends, with just one chance to get it right.