I thought that writing an Amazon-style review of the yahrzeit candle might be the seed of a poem. The weather the past few days has been the same bright, clear, cloudless pattern that so strongly evokes that day twelve years ago. I was getting all ready to post a ton of photos of Amy in her many guises from the past year when…my hard disk croaked today.
Amy is pretty awesome, and in a self-effacing way ends up providing vital love and friendship to a wide circle of people even beyond me and the girls. This coming year I look forward to many more orbits around each other and of our wee planetoids around us. I would love to have the feeling the band got in this video of rocking out at the top of NYC, blasting past despair as the sun rises over a changed but still living city.
Before the race there were several big banners displayed with messages of support to Boston from different marathons across the country, and of course a moment of silence before the start.
The memorial stands out because of all the running shoes that have been left there as tributes, starting with Marathon runners the day of the bombing and accumulating since then. There is also the more general, less running-focused memorial to the four people who were killed at the race or afterwards.
Last night the Amherst College English Department celebrated eight of its faculty who have collectively been teaching since the 1600s, if laid end-to-end, which is fact how they have been organized in Johnson Chapel for the past 60 years or so. My undergraduate advisor, Bill Pritchard, was tied with Jack Cameron for maximum service with 55+ years each. After all this overdetermined praise, Bill Pritchard stood up to represent the Senior Colleagues and said, "It occurred to me last night to ask, is there anything that could be said against this? Seeing this succession take place brought me back to the excitement and fulfillment that I felt as an English student at Amherst, propelling myself all naively towards the PhD.
I visited Shanghai this week as part of my program's collaboration with Shanghai Jiao Tong University in the China Leaders for Global Operations program (click through to see yours truly in a lineup with dignitaries). Jing'an Temple, with people trying to throw coins into the bell tower thingy for good luck. I got to see a beautiful Tibetan Buddhist temple right in the heart of the Shanghai super-luxe area. I had dinner last night with a Shanghainese guy who went to Middlebury and married a Jewish girl from Connecticut.
Grateful to spend a happy and peaceful Mother's Day and Motherz Nite with Amy and girls yesterday, with my own mom and dad boldly exploring foreign climes. Probably Amy's most distinctive contribution to our family culture is making the girls comfortable with regular sharing of good and bad moments of the day, as well as good aspects of each other.
Amy outside the House of Blues before the Yeah Yeah Yeahs show…still in her Elaine Perlov t!
Thursday night I went to bed wondering if the release of the Boston Marathon bomber suspects' photos would lead to some tips or arrests. Since Friday night, the discussion has been more about the potential impact of these attacks on daily life in the city (or country), the legal status of the suspect in custody, and continued concern for the four dead and many wounded resulting from the attacks. The Green Building at MIT with a black ribbon design honoring slain MIT Police Officer Sean Collier, on April 21, 2013.
But I feel so deeply for the families of those four people killed, and for those who will bear the physical scars of this attack, because the healing and unity that we collectively want after this attack are not really available to them.
But it hurts to twist your heart back onto the should-have-been path of family visits with her and my missing brother.
I am really grateful to all those who thought to ask how I and my family are doing today, after the horrific and tragic bombings at the Boston Marathon finish line. A Running Burger costume, discarded on Stuart St., is searched as police officers examine every stray article after the bombings. RESOLVED: The Boston Marathon is not going out of business as a goal that people carry with them throughout their lives, or a thrilling example of competition and loving sacrifice that we who live here are privileged to witness each year. David Ferry reads at the Waban Library Center in Newton, MA, on March 20, 2013 (delightfully, the works of Richard Wilbur and Sylvia Plath AND a Nancy Drew book are in the shelves behind him. Last week I had the great privilege of seeing poet David Ferry read at the community-run Waban Library Center.
In 2011 I attended a seminar at Amherst on James Merrill and David Ferry's poetry, put on by my old advisor, David Sofield, plus visiting professor Richard Wilbur. Ferry is a poet and scholar of humbling talent, and a marvel of togetherness and productivity at 89.
And it goes on, at some length, to describe how the turn towards war purposefully avoided grappling with issues of growing inequality and corporate domination, which of course built towards the Great Recession. Mine started in earnest a couple of weeks ago when my dad and I went to a Red Sox game, at which MIT Police Office Sean Collier was honored with his family throwing out first pitches. So I had a very this-is-how-we-live-now experience of going to the Amazon site on my phone, checking out the candles, and wondering, as I bought some, what it even means to have customer reviews of the paraphernalia of mourning.
But happily for me and the unwitting Amazon users who might have seen something like that, I ended up being inspired (poetry-wise, in part by recently passed Seamus Heaney, Paul Celan, and 'ol Adrienne Rich, plus The Kinks) to write something that looks at this benign but terribly lifeless object as the means for remembering all of the life Aaron had with me and others. A good reminder to always back up, and (in a geeky sort of way) of the fleeting nature of all things.
But that is a word I keep returning to in describing how it is to have met Amy post-college and now to have been together with her for 14+ years, 12 of them legal. I am not exaggerating when I say that this past year in particular, some dear friends found in Amy a combination of love, candor and support that kept their lives on a good course.
The route is from Boston Common out Commonwealth Avenue to the BU campus and back, through some beautiful areas of Back Bay. After the race I went over to Copley Square to see the spontaneous memorial to the victims of the Marathon bombing and subsequent attacks. There are hundreds of pairs, some inscribed to Boston, and many bibs from the Marathon, from the Race to Remember to honor fallen law enforcement officers, and other events. This part of the memorial is more like what springs up at the side of the road or on sidewalks after someone has died.
The city has to figure out which of these fairly damaged tributes are worth saving, and how or whether to include them in whatever permanent memorial is developed. While billed as a retirement party, most of those honored are scarcely reducing their activity or Amherst teaching load, but still the Department and College chose this moment to honor their generations-spanning commitment to teaching and scholarship. It was quite a moment, which I was very happy to share with friends and fellow pilgrims Carrie and Gail. Citizens are eagerly awaiting the moment when the Great Eye of Sauron is lowered into place on the top and the tower can become fully operational.
But my peculiar expertise actually turned out to be relevant when talking to one student, who said that at his project host company (a major US-based computer manufacturer) he keeps being urged to be more aggressive and proactive. Jing'an Temple was apparently burned down during the Cultural Revolution and then reconstructed in the 80s. They had various international adventures and decided to have the family base be right in our neighborhood in Boston, while he spends 75% of his time back in SH managing the Greater China operations of a sexy lifestyle headphone company, Skullcandy. This passage gave Adrienne Rich the title for her 1995 collection, but her desire to look across the whole of America and its people is obviously a theme that runs through her work for many years before that.
I think the most powerful M-day gift I was able to provide was the combination of fostering happy family time AND blissful alone time for Amy to totally kick back and bliss out. This is the kind of thing that might have seemed obvious or drippy to me before having kids…or before therapy.
When I woke up early Friday I saw a dozen texts from the MIT alert system on my phone, and realized that the first step on the bombers' night and day of violence had been the apparently unprovoked murder of Sean Collier, an MIT Police officer, as he sat in his car next to the iconic Stata Center. Interestingly, there were several headlines before the craziness and lockdown of Friday to the effect of, city seeks healing, Red Sox return will help healing, etc. In a truly bizarre bit of synchronicity, I was reminded of this just this weekend, when my brother's former fiancee came for a long-planned visit with her young daughter. Even in what must be a best-case scenario, 12 years out from the loss (everyone basically healthy, material needs satisfied, all dug mostly from their psychological holes), this vital connection also plugs our fingers back into the outlet of raw emotion and longing that hasn't let up at all in the intervening years. Amy got a text from a friend asking when another friend running the Marathon had finished, and did we hear about explosions at the finish line? I can only imagine the fear that all of us, running or not, might feel next year along the course or in Back Bay, but I do not think it will turn many away, and many more may stand up in their place. At the time Ferry's book Bewilderment was still in galley proofs, and he allowed the seminar group to read several works from it. He is also a truly gracious man, which I am most struck by today in terms of his poems in Bewilderment that recall his late wife, the critic Anne Ferry.
I think if you're reading this you probably agree in retrospect with Jim Fallows, one of the more prominent anti-invasion writers back in 2002, that the war would turn out to be false on its merits and ruinous, deadly and costly far beyond what was sold to the country and the world by our leaders. The Statement of the Socialist Party Convention of October 12, 2001, which I have only read for the first time today, was 90% right in its perspective on the coming wars, and all the elite Washington figures calling for a preventive war were at best 90% wrong.
Dissident voices are marginalized, while the mass media present an endless series of commentators shrilly repeating the call for vengeance. I may be writing about birthday cakes and mundane stuff, but I need to build up my chops to be a better advocate of the causes that matter.
Collier, killed by the Boston Marathon bombers, seems to have been a fantastic human being, and his family always appear to be able to focus on celebrating his life.
The girls are all in school this year (!) and will come home after lunch tomorrow to share some memories and photos of Aaron with me, Amy and my folks. There are times when the busyness of three kids, many activities led and guided, and this circle of friends leads Amy and I to feel we are kind of ships hugging as we pass folding laundry at night (maritime metaphor listing to starboard there). I know even as a semi-runner I've been very motivated to keep going since this happened, and the shoes testify to how many others share this feeling. Apart from all the law enforcement badges around the image of MIT Police Officer Sean Collier, there are teddy bears, handwritten notes, religious texts, Rubiks Cubes, and other relics that speak to the American desire to remember (in part) through stuff.
Even for the survivors of the Marathon attacks and the wounded, I can only imagine that going down to the site of the bombings and to this or the future memorial will be completely different than it is for everyone else who wears the Boston Strong gear. I also shared (barely…actually I pretty much ate it all myself) the delicious fruits of Atkins Farms, run by the estranged twin brother of the Atkins Diet guy who pursued instead a life devoted to scrumptious carbohydrates.
The courses are all in English and most of the faculty have been hosted at MIT to be mentored in the courses they teach at SJTU. How does state government investment in Tibetan Buddhist cultural sites in Shanghai relate to state policy towards Tibetan autonomy and cultural identity in Tibet? But after a while I was able to bring myself back to the place of a kid taking on a Set Text for the first time, in a pre-Internet era when you were kind of on your own with the words.
But I so treasure Amy's ability to move on from the daily and hourly infurations of family life to guide us all in having these constructive conversations. Their 2003 hit Maps was described by Dave Grohl as the Stairway to Heaven-level love song of the new generation, forever playable at roller rinks and middle school dances (but with a heck of a lot less bombast!). I spent a gut-clenching day alone at home, eerily quiet and warm outside, waiting for Amy and the girls to return home from Vermont and to see what would happen in our locked-down city.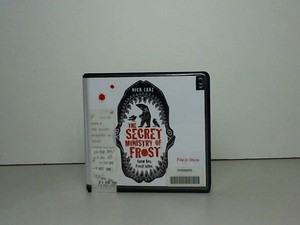 In fact, Thursday night I went to a book talk by Globe sportswriter Dan Shaughnessy at the fabulous Waban Library that was, in effect, a lay healing ceremony for shocked Bostonians.
The Marathon next year will be bigger than ever, and I'll admit to getting a Boston Strong shirt myself as part of this tidal force pulling the living and those only terrified by this week, and not bereft, towards a hopeful future. For us, staying in close touch with her has been a very important part of our lives since losing Aaron. Another volunteer at the library, Marcia Karp, knows David Ferry from poetry circles and also read her work that evening. Ferry won the National Book Award last year for Bewilderment, and it got a brilliant writeup in the New Yorker by Dan Chiasson, Amherst '93.
Hating W and his minions, I still didn't have it in me to be anti-war in any meaningful way.
We need an alternative media that can open the political discourse to those who challenge the established powers and call for peace not war.
I cut myself some slack, but wish I had recovered more of a critical perspective and ability to speak out against the rush to war. Today, Miss E's fifth birthday, was perhaps the most challenging cake of all, with three human figures (what would Shakespeare say of the pearlescent candies that were their eyes?), two unicorns, and a fully-rendered mountain range glittering with green sprinkle trees. I was deeply affected by his loss among the Marathon bombings and their aftermath, and to have his smiling Irish punim on the huge display made me think, Oh my God, Fenway, what is it about coming here with my dad that you have to observe national traumas?
The yahrzeit candle is burning with a pretty strong paraffin smell, as though we were awaiting a hurricane.
But throughout I feel incredibly fortunate to be the constant companion of such a force of good in the world. In all of its temporariness I found this to be an effective call to remember those who died and were hurt, and a reminder of how hard it is to keep them in mind once the relics come down.
Martin suggested that if Amherst is exceptional for various reasons (intellectual curiosity, spirit of place) that it is in part these long-serving faculty who made it so. We went to Spicy Moment, a Western-style hip Hunan place that is in a beautiful side street that feels a bit like the West Village. Brown is a palpable reminder that enduring books convene readers across huge gaps in time, experience and self-understanding. Amy used her alone time to write a curriculum and replant some flowers, because the path to peace leads through a well-managed garden. We're shoveling in neurosis-inducing influences with one hand, but thanks to Amy we are helping the girls articulate their mixed bag of feelings with the other. It has been a real blessing all around that we have maintained this connection, even as she has moved on to marry and have a child, and it is a tribute to her courage that she came up Saturday morning, a few hours after the all-clear released the city from its homes.
Chiasson in a way is Ferry's successor as Amherst Poet Dudeman On Campus at Wellesley College, and graciously did an interview with me before the Amherst seminar. The recent tragedy has provided the administration and Congress with a further rationale to greatly increase military spending. It was a couple of years ago that we stumbled into a game that began with a ceremony about Osama getting killed, which figured in my first piece that explored Aaron's loss. And, she and other speakers hastened to add, it will be the equally awesome younger faculty who take up this legacy.
For the MIT students, regular summer visits to Boston by the CLGOs and opportunities for many to visit Shanghai for projects have made the connection to CLGO an important part of their experience (click through to read an LGO's blog about the CLGO summer visit). I would love for some distinguished authority on Chinese history (or Tibetan Buddhism) to clue me in on the many meanings I missed amidst the beauty, smell of joss sticks burning, and sense of combined serenity and routine that I associate with Buddhist observance.
Needless to say, as the lone, introverted male, I also benefit hugely from her influence and tutelage. I hope that a year, five years out, they can find people who are willing to sit with them and talk about their missing loved ones, and simply focus on what this week and their loss has meant to them. It was a terrifying afternoon as the fog of war descended on the race course, far-flung areas of Boston (like the JFK Library) and throughout the area. I felt my own loss to be commandeered for the benefit of a basically anti-American political agenda that had no stake in seeking justice for my brother's killers. This latter creative deadline burst, I should mention, happened during the first morning of the Baha'i fast, about which more later, but it does sort of underscore the dedication. There was an amiable tension throughout the proceedings between the honors due the (Un)Retired 8, and the sense that their defining presence must now yield to whatever comes next, leonine or not. Looming over the temple is a giant image of a self-satisfied Hugo Boss model, because that's how Shanghai rolls.
Amy, my parents and I relived the awful moments of not knowing that we experienced on September 11th.
Any day a terrorist bombs our city is a shocking, horrible tragedy, but to target this day in particular feels like a truly devilish act. While I didn't feel any more at home with the American flag lapel-pin-wearing crowd, I felt a certain patriotic kinship there. The terrorist attacks in New York and Washington were not prevented by our immense arsenal of weapons. We need to institute an immediate cut of 50% in the military budget, and we need to use the hundreds of billions of dollars thus saved for vital domestic social services and for humanitarian aid to those in less developed countries.