The show unveiled gorgeous modern adaptations of the traditional costume (photographed by Hwang Daesun).One of the pieces shown on the catwalk that day will be featured in the upcoming edition of the International Heritage Show (Salon International du Patrimoine Culturel) slated for November 3 to 6, inside the Carrousel du Louvre in Paris. A special exhibition of the 2011 Hanbok Festival (photographed by Hwang Dana)The Ministry of Culture, Sports and Tourism has pushed ahead a project to revive cultural heritage through diverse channels, under the slogan a€?modernization, popularization and globalization of traditional culture.a€? In this context, the Hanbok fashion show called for the discovery of emerging talents, fostering a shift in generations of Hanbok designers.
In celebration of the reopening of the former Seoul Station, Countdown project feature 35 contemporary artistsa€™ site-specific artwork and film screenings, alongside a series of lectures in design, architecture, and humanities. 284), which had served as a transportation hub for the past century, was reborn as a major nexus of cultural intersections.
Under the artistic direction of stylist Seo Young-hee, six Hanbok designers including trend-leaders like Kim Young-jin and Park Seon-ok participated in the show.
Outside the fashion show, the festival offers an unprecedented occasion to discover the vast richness of the Korean traditional costume through exhibitions, seminars, and other side events. The admission that was set to be charged from October will remain free of charge until the end of the year. After transferring its original functions in 2004 to its express counterpart located next door along with the introduction of high-speed railway service, the space underwent a three-year restoration project. Countdown Project continues through February 11, 2012 In the meantime, the newly renovated historic Seoul Station is also hosting its inaugural multi-genre art exhibition project, Countdown, inside its space and Seoul Square Media canvas through February 11, 2012.
The SFE exhibition pays homage to Nam June Paik, who is widely recognized to be the pioneer of video art, bringing the first ever exhibition to take place in his homeland.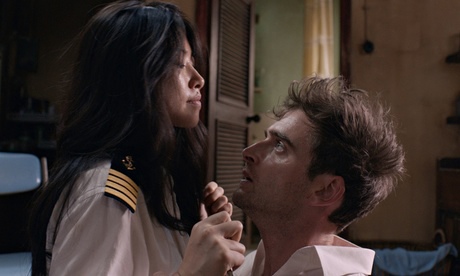 Indie bands are set to perform at the Railroad Transportation Office (RTO) inside Culture Station on October 29 and November 26.
December 10 will be a year-end indie party, making the finale of the eight performances held since its opening in August.