The Global Positioning System (GPS) satellite program wasna€™t just designed for acquiring correct directions to a particular location.
I will extremely assist you during this if your husband includes a smartphone running on mechanical man, iOS, Symbian.. What you would like to try and do is transfer the paid Track My Husband Cell Phone app from their official web site.
Once put in Track My Husband Cell Phone can hide itself and transmit all the info on-line that you'll be able to login to your Track My Husband Cell Phone and think about.
Track My Husband Cell Phone could be a terribly powerful app, it's a full fledged spying app that permits you to spy on your husband's mobile phone while not even touching his phone and lease him understand. I google search and find " TRACK MY HUSBAND CELL PHONE FREE ONLINE" app, its spy cool and easy to setup on target phone.
This work is licensed under a Creative Commons Attribution-NonCommercial-NoDerivs 3.0 Unported License. GPS, a Global Positioning System that make it possible to get the real time location of someone  across the Globe.
3.  (a)  Now with a web enabled device you can track the cell phone by just following the link provided in the email sent by the GPS service you have signed up and start tracking the cell phone.
These applications are also useful if you are on a trip with a group of people and need to get the location of each other on a map. Some services also provides the history of your travel trip and can save it for later, which helps you to get back on the lost trails in you journey. It was also set up so that people like yourself can accurately track the location of your loved ones. Silently monitor phone surroundings, text messages, GPS locations, call details, photos, social media activity and more.
Kudos for staying updated with all the various operating systems throughout all these years.
For it to work well, the choice of a GPS device is essential.Tablets are one of the first choices for a GPS device.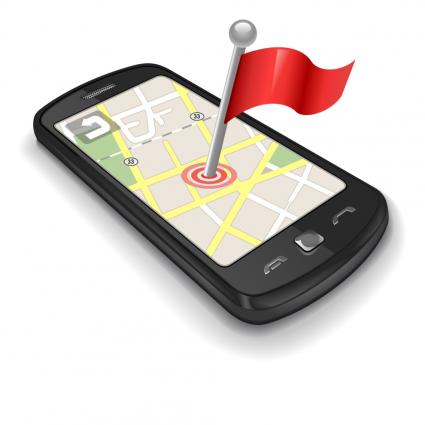 The GPS app that will convert a Tablet or a Smartphone into a GPS device is not.GPS apps define the capability of the phone to navigate outdoors. You have to install a GPS software in the cell phone to start tracking in real time and get the location of someone turn by turn on Google map.
You may provide a username, password and email id and in some services you don't need to create any account like 'Glimpse', In this case just install the application and start to track.
Benefit on using application is that you get the notifications of tracking device like how far it is from you, messages posted by tracked device and notify you when device comes in a specified area near you. This way you will never lost in a trip because you know the real time location of you group members. The available methods, however, differ based on the type of phone you possess and the type of provider with whom youa€™re registered. This page will take you through a list of our innovative features and this is where you can learn all about how each feature can work for you. However, a need for a one device that would serve as PDA, mobile phone and a web browser emerged. All Android devices are GPS capable, which means that it is able to get the user's exact location from GPS satellites. With the day by day improving communication technologies GPS is now in everyone's hand embedded into smartphones using a GPS chip that make everyone so close as anyone can get the real time location of each other. Six GPS Tracking OptionsYour ability to keep a phone under surveillance will depend on the type of phones in use - both yours and the target"s.
Tablets are good for outdoor navigation because of its powerful display that shows more pixels and a larger screen compared to the usual handheld GPS device or even a smartphone. Smartphone became the answer.Aside from being a web browser, media player and a high-resolution camera, Smartphones can be converted into a GPS device with the support of a GPS app.
Hikers prefer the 7 inch size while ATV, marine and snowmobile enthusiasts prefer the 10 inch size.Tablets use wifi to connect to the internet rather than depend on a data plan. Practical Smartphone users prefer Android because of its open source platform that can be customized by any Android developer.
This kind of GPS app is popular for those who wander from urban areas into forests, wilderness and places where network coverage is not reliable. You can use the phonea€™s GPS system to find out where the phone is as well as the Internet usage done. They can use their broadband connection at home or office to download the necessary maps for their trip, and then use these maps in certain areas where there is no cell coverage.Tablets are compatible for various GPS apps under the Android platform. Open source platform means that any developer can develop an application based on his expertise and target market. It allows users to view their pre-downloaded maps and see their location, record waypoints, notes and records of their track. All you need is for the phone to be "on."It can be done by triangulating signal strengths to the cell towers.
GPS is not required, but can provide a more precise location if the phone can pick up the satellite signals, in which case the phone reports the GPS location to the cell towers.
GPS is not required, but can provide a more precise location if the phone can pick up the satellite signals, in which case the phone reports the GPS location to the cell towers.Call tracking does not have to be an expensive or difficult proposition. At the least, you could buy a call tracking number (or use a Skype, Vonage, or Google Voice number) and use a different number per inventory source (one of adCenter, Yahoo, and AdWords) to understand if your PPC campaigns are generating phone calls. While this method will not give you enough data to set different bids by ad group or keyword, it will give you a high level picture of whether you are even receiving phone calls.Tracking a cell phone using GPS can provide peace of mind to concerned parents and family members. GPS typically requires a relatively good "line of sight" to the GPS satellites and it can sometimes take longer than expected to get "a fix" on a satellite using GPS. Whata€™s more, GPS can draw a lot of power from a smartphone or cell phone, significantly reducing the battery life if the GPS chip is active for extended periods of time. Some standalone GPS tracking devices can provide better battery life, but they may also carry a monthly subscription fee.