Published 03.01.2016 | admin
This mast stands next to the bridge on the Yeovil to Castle Cary Railway line where the minor road from Over Compton to Hummer crosses it. Mobile phonemast operated by Orange Personal Communications, providing mobile coverage to Braemar and Deeside.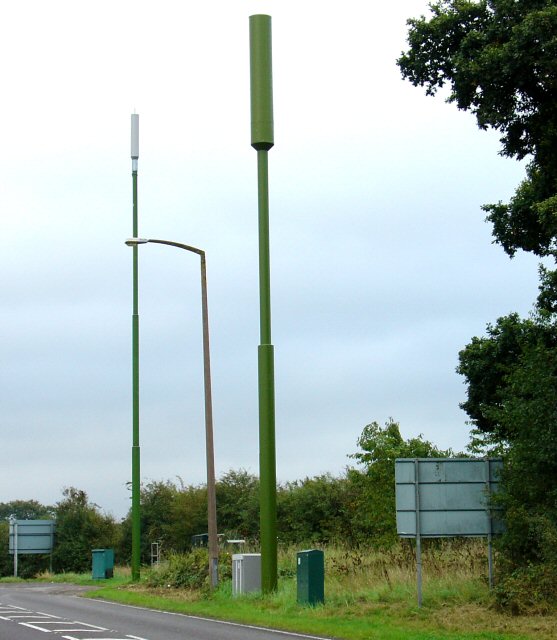 The masts are situated a couple of hundred metres north of the roundabout (the grey signs visible at hedge level are direction signs for the roundabout when heading from the N).