Technology is undeniably changing the face of education, and it's easy to see the impact already. ShareRecently, one of the teachers who is participating in our district's 21st Century Learning grant project came to talk with me about assessing 21 century skills – one of the expectations for teachers in this project. So to effectively assess skills and habits of mind –we must design a performance task for the students.
One of the most difficult tasks of designing an effective formative assessment tool for 21st century skills is deciding what criteria should be included. Another great strategy for building a formative assessment of 21st century skills is to seek input from the students.  Brainstorm as a class what they think contributes to increased creativity, self-direction, collaboration, etc. There are many excellent resources available via the Web to begin the process of creating a formative assessment tool for a particular skill.
Additionally, below you will find my slides from a workshop I have created on assessing 21st century skills.
Excellent article-all involved in education should take note otherwise we will stay behind….our learners will become the lecturers!
Apart from my presentation on Google Maps in Education and related websites that incorporate Maps, there were sessions on Google+ Hangouts, Google Drive and Sites for portfolios, YouTube Video Editor and Collaborative Video recording, Google Calendar appointment slots and a nice intro from Chris Harte about Teachmeet history with a focus on sharing ideas, not apples ( with a hint of a dig aimed at apple with a capital A, I think:P).
Below is a collection of tweets from the meet that may inspire you with new insights or encourage you to explore our new learnings further. I'm attending my local Melbourne TeachMeet tomorrow with a focus on Google Apps in Education. For a fully interactive version of this video, go to the Touchcast website and see it in action. While the above video and product website gives you a fair intro to the use of Touchcast, I've taken some screenshots of the app to show some of the features available. When you open the app, a number of themed touchcasts ( News, Business, Sports, How to, Review, Travel Diary) are available as well as the option to create one from scratch. Once a vApp is created, they appear in a thumbnail view at the bottom of the screen and with a simple touch they can appear and disappear from your video at your discretion. Opportunities for digital literacy and multimodal learning abound in using this app but there are some limitations that are not obvious until you start using the app. While you can save your project along the way as you add in all of your extra elements, once you start recording, you cannot go back and edit or continue.
As this is a very recent startup, at present it is a free account for users to experiment with.
His comedic style will keep you listening through this presentation but don't be fooled by his boyish behaviour. Take the time to watch this – it deserves more than the 654 views it has at time of writing. The students start working on the task as outlined by the instructions on the Padlet and begin recording their responses.
If tasks involve using physical or digital resources, the students can quickly post screenshots, photos or images straight onto the Padlet wall on their iPads or laptops. At ant time during the lesson, with constant access to all of the work being done by the students through the visible workspace on the iWB, I can reconnect with the students and offer feedback, teaching support or ask questions to call on children to explain their learning. When the students leave me, I can immediately post the Padlet wall with all of the students' learning documented onto their class blogs for their teachers and parents to view. This particular lesson, embedded below, began with students viewing four rectangular prisms of varying dimensions. Now that they had come to the realisation that there are many ways to construct a box of the same volume, we moved onto the final task which was constructing prisms of varying dimensions that would make a volume of 72 cubic units. I see many benefits in this process of documenting the learning and not just in Mathematics.
In this new era of collaborative teaching, it's a great way of recording a lesson for other members of the team to view. For assessment purposes, it can provide a record of the different stages of learning that took place during a lesson or series of lessons. This week, I was involved in a school based ICT Conference at my own school, during which several teachers led workshops on various ICT tools and practices. This interesting table, comparing 20th and 21st Century learning, was conceived by William Rankin, a well credentialed doctor of Education from ACU, Texas. Are we as teachers still in the 20th Century and pre-conceiving and preparing all the content the students need? Do we still spend most of our time sourcing all the resources and learning materials needed for the learning experiences in our schools or are we handing that responsibility over to the students so we have time to think about how we can teach them? Do we see learning as a dynamic experience that needs the students to be actively involved in or are we still doing all the preparing and thus not allowing for individual interests?
Is any of this our fault or is it caused by the demands of Education departments prescribing a set curriculum we have to cover and then get assessed on by standardised tests that students and teachers have no control over?
Have teachers old and new had sufficient training in how to get their students to become participants and agents while they guide and mentor them? Do we still place emphasis on displaying, organising, summarising and explaining because it is a more visible form of learning, easier to assess and present to parents and administrators, and more closely linked to standardised tests that 'verify success'? Do we know when our students are actually ready and capable of finding, assessing, synthesising and utilising information? Will entire education systems ( not just clusters of well resourced schools) ever reach a time when everyone really has enough access to technology that allows for the 'on demand' access to content 21st C Learning expects?
How many teachers are sufficiently aware of the technology available that can provide this access and how can we train them so they see it is easy to do and beneficial?
Is it socially acceptable yet in the eyes of society and current laws for students and teachers to have regular online contact with each other, given the the way social media is portrayed?
How well versed in digital citizenship are both teachers and students in order to use social media responsibly and effectively?
Are Education departments even close to ready for this to become a norm in our way of teaching?
Why are we still set in our ways in boxing learning into Literacy blocks, Numeracy hours, Computer classes, Art electives and Inquiry time?
If we believe in collaborative learning, can we ever get the Maths teacher, the English teacher, the History Teacher and the Science teacher all together in the same collaborative learning space working on the same project with all of their disciplines intertwined into the same task with them contributing their special knowledge skills as a cohesive unit? Is it possible in a climate that is perceived as controlled  by isolated pockets of narrow testing regimes that don't assess collaborative interdisciplinary learning? It's been around for a few years now and had plenty of interest from around the world already, but Mr G Online has only just discovered Maths Maps. Barrett's vision was for teachers around the world to collaborate on building Maths Maps, examples of some seen in the screenshots on the left.
Explore the maps below for the ideas already added, follow the links to open them in a new window.
Send me details of which map you want to edit and your Google email address and I will add you as an editor, follow the link from the email invite. Send out a Tweet or write a blog post to highlight this resource andencourage others to contribute. For those of you who have never edited a Google Map before, you need a Google account to do so.
I'm not sure I could handle the world wide collaboration long term but I think this would be very manageable at a school level if you could get together a team of teachers willing to contribute.
Beyond the question level, it provides opportunities to investigate all Maths concepts as you can see from the screenshots above.
The image here shows how Maths Maps was set up to add problems and investigations for all grade levels so collaboration can take place across levels, allowing for differentiation possibilities. If students have access to Google accounts, it is a great opportunity for them to create their own investigations, taking it to a higher thinking level for them. Creativity is defined as one of the four 4Cs of  Learning and Innovation in 21st Century learning. The five dispositions on which we decided to focus were arrived at after careful weighing up of the pros and cons of existing lists of creative dispositions in the light of our criteria.
On first glance, I didn't get the tool but then I found this part of the paper, which explains the purpose of the segments. Imagine what classrooms will be like in 20 years with the speed of technological innovation.
Without giving students specific, targeted feedback on how they are performing these skills, students will have little opportunity to understand how to improve their level of creativity, become better researchers through increased information literacy skills, become better at collaborating with groups for project creation and problem solving, or develop good habits of mind to become self-directed learners. An assessment director in my school district once said, "If you want to assess if a student can play basketball, you don't give him a multiple choice test!"  How valid would a multiple choice test be in telling us if the student could pull together all of his knowledge and skill, to actually collaborate with his teammates and perform during a live game with an audience? The criteria should be descriptive enough to provide guidance to students of things they can do to improve that particular skill. But with 30+ students in a class the instructor can't possibly follow this guideline.
With a Google Summit happening in Melbourne this week, the focus of the meet was Google Apps and Collaboration and lots of first time TeachMeeters attended as a result of being in town for the summit. My twitter tag is noticeably absent from the list – I was too busy as the official timer on the night and possibly got too comfortable on the very oversized beanbag I reclined in for the duration ( the free beer didn't help either!) Enjoy! I have put together a quick Keynote presentation regarding Google Maps in Education that I am going to share.
I have tested most but not all (greenscreen for one – sounds like a winner if it works well!). This creates the Touchcast title automatically and adds relevant content related to the subject to be used straight away, as seen below with the inclusion of a news ticker from Google News, a Twitter Feed and News Headlines. These are the interactive, live and embeddable extra content elements that can be added to your video as you record. As I said earlier, by preparing all of the vApps you require before recording, you have great control over their use during the video creation process.
This is found in the Camera tool.This allows you to write a script to follow as you record rather than umming and aahing your way through your video. Once you start recording, you can pause but if you want to stop or exit the app, you can only save as a non editable video not as a project.
There are some features you woud want to monitor.I have emailed Touchcast for clarification on whether it is OK to set up a teacher controlled account for students to post content from their iPad app.
The use of it can really encourage creativity, problem solving, planning, and a range of digital literacy skills. Every teacher out there has probably seen Sir Ken Robinson's TED talks and every school leadership team has a playlist of YouTube videos of their latest guru.
Sometimes I find it hard to report back to the classroom teachers what learning took place during my lessons with their students. With the online Padlet wall visible to everyone on the iWB, students can start responding to what others are recording and as a teacher I can monitor from anywhere in the room or on my iPad and identify students to support or extend.
As they are already recorded on the shared Padlet, no time is wasted waiting for them to rewrite their work. The students were asked to order the objects from largest to smallest and justify their decisions.
This particular group of students were high achievers and needed little assistance in calculating the volumes ( the LxWxH formula was not the focus of the lesson, anyway but with a second group of students, I needed to do some revision and monitor progress). At this point, they were introduced to an already completed example of the final product I was expecting of them ( which was already embedded on the Padlet wall, but out of view until needed) and the iPad apps available for the task – Think 3D and Skitch.
I presented this lesson structure and use of Padlet to the staff and they saw great possibilities. This graphic, which I found on Educational Technology and Mobile Learning, was originally published on iThinkEd in 2007, where you can read Rankin's full thoughts that led to his creation of this table. Despite open, collaborative spaces are teachers still front and centre at the whiteboard ( interactive of not) in control of the conversation and the learning time while students passively listen and respond? But if you accept the vision of 21st Century Learning presented by Rankin here, is this not what is being asked of us. Are schools achieving the goal as a whole or are we still just seeing pockets of change from individuals or small groups? Adding the investigations to an always available Google map means students can access the problems anytime, anywhere and can work at their own pace.
Students in higher grades could create maps for lower grades to investigate or for their fellow classmates.
You could do the same investigations with geography heavy novels, historical events, geography investigations, anything you can link to real locations. You can explore this in detail and get a greater sense of the range of real world Maths you can find in real geographic locations.
Inquisitive. Clearly creative individuals are good at uncovering and pursing interesting and worthwhile questions in their creative domain. The creative individual acts out his curiosity through exploration, and the investigating individual follows up on her questions by actively going out, seeking, and finding out more.
The individual pays attention to detail, corrects errors, and makes sure the finished article works perfectly, as it should. I'm not commenting on it here until I have read it fully but am interested in your opinions about defining, teaching and assessing Creativity, either your own ideas or a response to this  effort from the OECD.
At the 21st Century Educational Technology Classroom Infographic you will learn about some of the key advancements in the 21st century classroom.
If you're thinking multiple choice tests won't work in the basketball scenario –then you also need to think again about what assessment of 21st century skills should look like.
Additionally, they might be best used in self-evaluation, followed up with conferencing for an opportunity to give more in-depth verbal feedback. This morning I just happened to discover this guy through a Scoop-it page I follow – Kevin Honeycutt.
He draws you in with his personal story which is an inspiration to every child who has struggled and every teacher who has struggled to deal with them. If you want a quicker introduction to Honeycutt than this 45 minute video, try the one below. This year I have increasingly turned to Padlet, a collaborative, interactive Online Board, to record the teaching and learning experiences I facilitate.
As a class we can utilise all the time on collaborating, sharing, discussing and questioning. In a traditional classroom setting, a teacher may call on 3-4 students to share their opinions and move on without having a true indication of the other students' understanding.
They were asked to record their working out directly to Padlet, with the option of recording the detailed calculations on Explain Everything and posting screenshots of the work.
They were also given the option of using physical blocks if they preferred a more tactile method.
I am going to continue to develop a range of learning experiences using this documenting method. Is it too much to expect 21st Century Education to have arrived just because we are in the 21st Century? The brainchild of leading UK educator Tom Barrett, (now based in Australia), Maths Maps uses Google Maps as the launching pad for Maths Investigations. On one level, with the emphasis on teaching children how to analyse questions for standardised tests, this would be a more engaging way of presenting the problems to the children. I always see tech solutions for recording work for students to complete as a benefit, not extra work. If nearby schools wanted to join in, they could and, of course, you could go the Maths Maps website route and find some schools outside your area to collaborate with and learn so much more about the world.
On display in the image above is a protype assessment tool developed from much research as outlined in the working paper. At the heart of a wide range of analyses of the creative personality is the ability to come up with imaginative solutions and possibilities. Many current approaches to creativity, such as that of John-Steiner (2006), stress the social and collaborative nature of the creative process.
As a counterbalance to the 'dreamy', imaginative side of creativity, there is a need for knowledge and craft in shaping the creative product and in developing expertise. Of course, you can store videos locally on your iPad within the app, but you can't save to Camera Roll.
Then he hits you with cutting observations about the state of education and how we can better it.
In using Padlet, I have an easily accessible, permanent record of all of the students' understanding of volume concepts.
The simplicity of the apps required little instruction and the students were quick to start experimenting, further developing their understanding of the Volume formula by constructing rather than just calculating. I started hearing the talk about 21st Century Learning back in the 90s and here we are in 2013 and, looking at this chart from Rankin, we have to ask ourselves; for all the talk and planning, have we really moved out of the 20th Century and embraced what this nebulous concept of 21st Century is really about?
I love sitting back in the lounge room at night with laptop or iPad in hand giving feedback to students on Edmodo.
On a more creative, engaging level, it provides opportunities for linking Maths to real problems, not just questions out of a textbook or practice test sheets.
Instead of photocopying or getting children to copy down unfinished problems in a rush before leaving, the work is stored online. If you are going to type out some questions and print out on paper anyway, it will not take much more effort to create this far more engaging option instead. It's an impressive list of options that can help create a truly interactive and educational experience in the school setting. You can export to a Touchcast account on their website, share via social media and post on YouTube.
This provided a record of their work for their teachers to see later and was also a way for me to view their capabilities on screen in case I needed to assist. I do my utmost to get content online so students can access it at all times so they have some support when they need it and can reflect on learning achieved in class during the day. How do you train students to get better in a certain skill (like autonomy for instance) when you only see them 2-3 hours a week and inbetween sport and maths or sleepy at 8 am.
Imagine an interactive presentation that calls up web pages, images, polls,quizzes and rating systems, slide shows from Flickr, working GoogleMaps.
Of course in amongst all the anecdotes is some sage advice on how we can use tech to improve the learning along with changing the environment and, above all, the relationships.
Again, with the use of the Padlet wall, students were able to post their annotated ( using Skitch)  constructions directly on to the wall, providing a record of their work that can be accessed in the future.
This is work that the teachers in my grant project have been engaged in for at least 2 years. Seeing other students' constructions on the wall enabled students to consider other possibilities and further built on their understanding of different dimensions, same volume, which they were then able to reflect on later when the wall was embedded on their class blog. However, for presentation only purposes with all the content included, YouTube export is a way of storing more content if you dont need the interaction. Would like to hear from anyone who has used it and appreciate ideas on how it can be used for educational purposes.
With all possible combinations visible rather than the 3-4 examples that would have been shared in a traditional setting, we were able to enhance the understanding of the range of dimensions that can result in the same volume.
Having the lesson documented on line means that students also have the opportunity to add to the wall later on at home and explain their work to their parents.
But it's not fair to expect that of everyone and its unrealistic to expect everyone to have access to the same resources. Like most tools on the Web, they don't start out aimed at schools, but we tend to find a way to embed them in teaching and learning. This also allowed them to refer back to their initial misconceptions of volume ( taller is bigger, etc) and led to a quicker transition into the final task.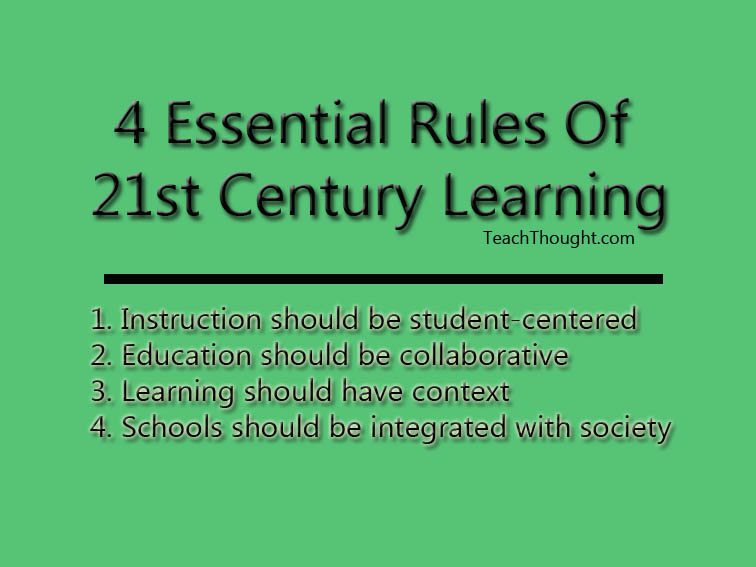 Rubric: Blacked Out Trailer