The Leopards are a traditional powerhouse of African football, having won the Africa Cup of Nations in 1968 and 1974 - the same year they became the first sub-Saharan African team to qualify for the World Cup.
The Rwandan army dismissed their claim, saying they must have made up their stories to get asylum. Recent success has been in short supply, with their best showing at the Nations Cup in recent years being a third-place finish in 1998. Their progress has been hindered by the refusal of some of their star players, including Anderlecht's prolific striker Dieumerci Mbokani and West Bromwich Albion midfielder Youssouf Mulumbu, to play for them. UN experts and DR Congo officials say Rwanda has been sending troops to support the rebels. However, under 64-year-old Le Roy, who is in his second spell in charge, that has all changed after both players returned to the fold.
DR Congo are in Group B along with Ghana, Mali and Niger and, under Le Roy, who won the Nations Cup with Cameroon in 1988 and led Ghana to third place in 2008, there is optimism they can perform well and eventually realise the dream of the country's football association president, Constant Omari Selemani, to qualify for the 2014 World Cup in Brazil. The UN has given residents of the main city in eastern DR Congo, Goma, until 1400 GMT on Thursday to disarm, warning force will be used if they fail to do so. A new 3,000-strong UN intervention brigade is in the area to tackle various rebels, including the M23. The four deserters, who included a man who described himself a captain in the Rwandan army, spoke to the BBC on condition of anonymity. Another deserter, who described himself as a medical student, told the BBC he was "kidnapped" by soldiers in the border town of Gisenyi in August 2012, and taken across the border where he treated more than 300 fellow recruits wounded in fighting.
Rwandan military spokesman Joseph Nzabamwita said he could only comment if the BBC divulged the names of their sources, adding the men must have manufactured the stories to claim asylum.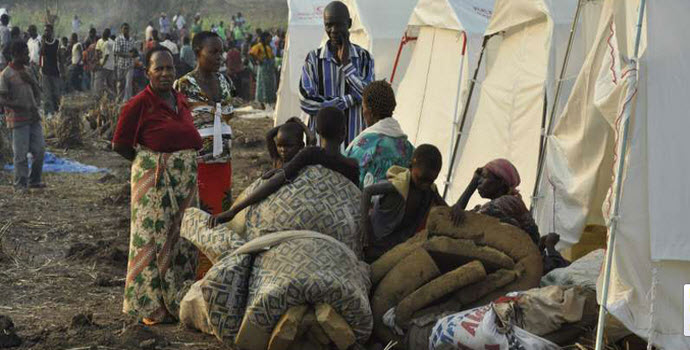 New York-based pressure group Human Rights Watch (HRW) researcher Carina Tarstaskian said HRW had received similar reports to those of the BBC. M23 deserters told HRW that Rwandan officers provided them with military training in eastern DR Congo, she said. HRW was also aware of several Rwandan children who were approached by civilians with the promise of jobs in eastern DR Congo, only to be recruited into M23, Ms Tarstaskian said.
Rubric: Canada Emergency Preparedness