Throughout the year, OEM coordinates our local government's work to inform the public how we can take practical steps to increase our preparedness, including registering for Notify NYC, the City's free, real-time emergency alert system. OEM will continue to play a vital role in the City's efforts to rebuild our communities and prepare for future extreme weather, both along our coastline and in all our neighborhoods. OEM responders were at the scenes of 500 more incidents than in the 2010-2011 period, while Watch Command monitored an additional 2,500 incidents. Over the past two years, OEM has continued to work with key partners throughout New York City and the region to build plans that increase the City's ability to respond to and recover from local disasters. Among OEM's biggest tasks is educating New Yorkers about preparing for all types of emergencies. OEM's Watch Command tracks incidents affecting New York City 24 hours a day, seven days a week, through the observation of radio frequencies used by the City's emergency responders, local and national news, weather conditions, and 911 calls, among other communications channels.
Continuity of Operations Program (COOP), which enhances the ability of City agencies to provide vital services to the public during emergencies, while maintaining internal resiliency. Following Hurricane Irene in late August 2011, OEM coordinated the Hurricane Irene After-Action Report. Developed in the wake of Hurricane Irene, the regional Bridge & Tunnel Closure Protocol coordinates closures of New York City area bridges and tunnels during impending severe weather. Updated in 2012, the Transit Strike Contingency Plan includes strategies to manage traffic that may be used in any disruption of mass transit. Developed in 2012, the Mission Request Protocol (MRP) offers strategic and operational guidance for the submission and receipt of requests for resources from New York State or neighboring counties. A Logistics Staging Area (LSA) is a way-station to receive, assess, stage, track, and distribute shipments of critical resources during and after an emergency. The Logistics Shelter Support Program (LSSP) is a comprehensive suite of resources essential to the staffing and operation of the New York City shelter system. A Commodity Distribution Point (CDP) is a temporary site where life-sustaining commodities, including emergency meals and water, are distributed each day during an emergency. Post-Hurricane Sandy PlaybooksFollowing Hurricane Sandy, new playbooks were developed to better coordinate the City's response during emergencies. The Incident Explosive Device (IED) Response Playbook is a guide to coordinating the response to an IED attack beyond the immediate life safety, site management, and investigative tasks. Launched in 2012, the Emergency Management Certificate Program introduces City employees, and some partners, to emergency management fundamentals and helps them gain a better understanding of how NYC operates and responds to emergencies.
Introduced in 2008, OEM's Advanced Disaster Management Simulator is a virtual reality system that walks users through emergencies and their surrounding environments. On June 27, 2012, Deputy Mayor for Operations Caswell Holloway and OEM hosted an executive-level tabletop exercise, Eyeing the Storm, to help prepare agency heads for the 2012 hurricane season and review recommendations made in the Hurricane Irene After-Action Report. On April 20, 2013, members of New York Task Force 1 (NY-TF 1), New York City's Urban Search and Rescue team, conducted a canine training and certification exercise on Staten Island.
OEM conducted a Command Post Exercise series in coordination with the NYC Police and Fire Departments to reinforce the need for unified incident command and unified operations sections in compliance with the Citywide Incident Management System.
In November 2013, OEM hosted a multiagency drill in the vicinity of MCU Park in Coney Island. OEM continues to chair the Big City Emergency Managers' group, which includes emergency managers from the country's 15 largest cities, as well as representatives from FEMA. Hazard mitigation planning is the first of the four phases of emergency management, followed by preparedness, response, and recovery. In recognition of the efforts of volunteers before, during, and after Hurricane Sandy, the NYC Citizen Corps Council held its Seventh Annual Disaster Volunteer Conference, It Takes A City, in May 2013. Ten years after its inception, the Community Emergency Response Team (CERT) program continues to grow. In 2013, OEM updated the NYC Readiness Challenge, an interactive tool that highlights what could happen in the event of an emergency in New York City and outlines steps users can take to prepare for a disaster. Since 2011, Ready New York's suite of guides has been refreshed to include a variety of new resources. Each year, the Ready New York program honors a school and a senior center for their commitment to preparedness. In an effort to reach more New Yorkers, OEM continued its partnership with the Ad Council with new print and radio public service announcements (PSAs). After Hurricanes Irene and Sandy, OEM strongly focused its outreach efforts on residents in hurricane evacuation zones. Dry conditions, low humidity, and gusty winds contributed to a five-alarm brush fire on the Fresh Kills Landfill property in Staten Island on April 9, 2012.
On March 13, 2012, OEM responded to the East River, where a crane barge had struck the bottom of the Brooklyn Bridge.
On January 9, 2013, more than 50 people were injured, some seriously, when the Seastreak Ferry made a hard landing into Pier 11 in Manhattan. On July 22, 2013, Southwest Airlines flight 345's nose gear collapsed upon landing and the aircraft skidded down the runway at LaGuardia Airport. On July 2, 2013, OEM responded to Coney Island's Luna Park, where the Astro Tower a€" a 280-foot tall amusement attraction a€" was swaying and potentially in danger of collapse. On the morning of Sunday, December 1, 2013, a seven-car Metropolitan Transit Authority (MTA) Metro-North passenger train headed for Grand Central Station derailed on a curved section of track just outside of the Spuyton Duyvil station in the Bronx.
In an effort to maintain its robust operation, OEM's Watch Command expanded in size in 2013. Launched in 2013, the Major Emergency Transportation Unit (METU) program enables City responders to triage, transport, and evacuate a large number of casualties or patients. On Saturday evening, the Mayor again updated New Yorkers on Hurricane Sandy from OEM headquarters, providing the latest information on the storm's path and urging residents to be prepared. The P-Surge data, along with the worsening weather conditions led the Mayor to issue a mandatory evacuation order at 11AM on Sunday, October 28, for what the CSP defined as Zone Aa€"which was expanded following Irene to include the Rockaways, Hamilton Beach and City Island. Throughout the event, the City was focused on ensuring that the public had the most up-to-date information, including detailed guidance for New Yorkers to help them keep safe.
The City also relayed information to the public through Notify NYC, which is managed by OEM and provides real-time information about emergency events and City services.
OEM also sent the mandatory evacuation alert through the Commercial Mobile Alert System (CMAS), which sent an emergency text message to all equipped cell phones in New York City. In June 2013, OEM announced that Hurricane Evacuation Zones 1 through 6 would replace Zones A, B, and C. OEM's GIS unit, which played a key part in developing the new hurricane evacuation zones, and the Department of Information Technology and Telecommunications were instrumental in launching the revamped Hurricane Evacuation Zone Finder in 2013. COOP, which works to ensure all City agencies can continue to provide essential public services in the event of an emergency, expanded in 2013 to include 44 agencies. In 2013, OEM was invited to join the Twitter Alerts program, which is designed to help Twitter users get important and accurate information during emergencies, natural disasters or moments when other communications services aren't accessible.
On Friday, October 26, OEM stood up the Debris Removal Task Force (DRTF), which coordinated and executed the collection and removal of debris from the City's rights of way to several Temporary Storage Sites. Sandy displaced most of Rockaway Beach's 5.5a€?mile boardwalk, which was made of valuable tropical woods. Debris was pushed into the Oakwood Beach wetland in Staten Island, posing a major health and safety threat to surrounding neighborhoods. The Task Force ensured the following items were recycled from the debris gathered at the temporary storage site: metal, concrete, household hazardous waste, appliances, electronics, heavy woods, small motors and fuel. By Thursday, November 1, the City and the National Guard set up a major food and water distribution operation based at Floyd Bennett Field, from which the city ultimately gave out more than 2.1 million Meals Ready to Eat, or MREs, and more than 925,000 bottles of water at between 15 and 20 locations in affected communities, depending on the day. A licensing agreement for usage of stadium parking areas at CitiField has been established with the Mets, enabling the staging of equipment, such as light towers, generators, and pumps that can be dispatched for critical operations. In June 2013, OEM announced that Hurricane Evacuation Zones 1 through 6 would replace Zones A, B and C. New Yorkers see this firsthand whenever we confront a major storm, a power outage, or a water main break.
The most challenging emergency to date, Hurricane Sandy, was unlike any the City had faced in recent history. In 2013, we marked the 10th anniversary of the Ready New York, Citizen Corps Council, and Community Emergency Response Teams programs. OEM also organized exercises to improve coordination among response agencies, including a full-scale exercise in Coney Island in November 2013 that simulated a response to a radiological dispersal device.
The past two years have been challenging, but the crises we have faced have led us to improve and develop plans and programs that ensure even greater resiliency for our city. This is done through various programs, including Ready New York, Community Emergency Response Teams (CERT), the NYC Citizen Corps Council, Partners in Preparedness, Incident Based Distribution, and social media. OEM also relies on its Geographic Information Systems (GIS) division to provide accurate geographic information for virtually all of its emergency response and planning operations, as such information enables emergency managers to quickly access relevant data about an affected area.
The report evaluated the City's response to Irene, documented what the City did well, and identified areas for improvement. Led by OEM and TRANSCOM, a regional transportation agency coalition, the protocol proved crucial for closing bridges and tunnels during Hurricane Sandy. Examples of these strategies include high-occupancy vehicle restrictions, lane reversals, park and ride options, amended taxi and limousine regulations, and the suspension of roadway construction.
The AEP coordinates evacuations resulting from no-notice events, including natural hazards, infrastructure incidents, and man-made events. The MRP explains the resource request process and presents a broad catalog of pre-scripted mission requests for specific capabilities to save time during an actual event. Following lessons learned from Sandy, the LC Manual was expanded to include the LC Emergency Truck Routing Protocol, which guides LC staff through critical considerations and procedures for safely routing freight carriers within the City. A licensing agreement is in place with Citi Field to use parking areas as the Citywide LSA. The LSSP includes the Emergency Supply Stockpile, a variety of food service programs and contracts that provide hot meals to shelter residents, and support items for special medical needs shelters, among other supplies. Other commodities, such as cleanup kits and tarps, can also be distributed using the CDP model. The playbook outlines the various supporting operations that would need to be activated simultaneously in the minutes and hours following an IED attack.
Through a series of courses, participants gain a solid foundation in emergency management principles and how they are applied in New York City. The program has been expanded to allow first responders and City agency personnel to practice managing large-scale emergencies in real-world settings without incurring signficant costs or imposing disruptions on the public. The exercise challenged participants to make decisions regarding storm preparation, evacuation, school closures, sheltering, and post-storm operations such as damage assessment. Exercises were held in every borough between July 2011 and June 2012 with each Fire division and Police patrol borough to improve communications and interagency decision-making.
The exercise was a culmination of a series of workshops and tabletop exercises simulating the coordinated response by multiple City agencies to a radiological dispersal device incident.
Design Competition for Post-Disaster Provisional Housing, OEM and the NYC Department of Design and Construction (DDC) are developing a way to supply post-disaster housing that meets the needs of dense urban areas like New York City through the Urban Post-Disaster Housing Prototype Program. Sponsored by Target, Sprint, and ESRI, this group meets semi-annually to discuss issues affecting emergency management. Since a number of hazards pose a threat to New York City, hazard mitigation is essential to breaking the typical disaster cycle. Department of Homeland Security to promote emergency preparedness and encourage volunteerism — celebrated its 10th anniversary in 2013. CERT volunteers numbered more than 1,500 in 2013, and interest in CERT training surged following Hurricane Sandy. Solomon Fellowship for Public Service was established by the family and friends of the late John D. The Challenge takes users through six floors of a NYC apartment building, where they meet New Yorkers with a specific problem and are asked to help them get to safety. In 2012, PS 23 in the Bronx earned the Ready School of the Year Award, while the Fort Greene Grant Square Senior Center in Brooklyn earned the inaugural Senior Center of the Year Award. The new PSAs, created by Deutsch in 2013 and produced in partnership with FEMA, emphasize the importance of getting children involved in the preparedness process.
In addition to Ready New York presentations, communities most at riskreceived hurricane guides through library branches, elementary schools, community boards, Police Precinct Community Councils, GrowNYC green markets, swimming pools, and Borough Presidents' meetings.
Between January 2012 through November 2013, OEM's Citywide Interagency Coordinators responded to 1,332 emergencies while Watch Command monitored 5,374 incidents in the five boroughs. Watch Command provided regular updates on the weather, supported interagency communications, and issued Notify NYC messages to inform the public. The collision affected both the Brooklyn Bridge and one of the East River channels that is regularly used by marine vessels. OEM distributed NWS-issued tornado warnings through Notify NYC directing people to take shelter immediately and deployed Citywide Interagency Coordinators (CICs) to the scene. OEM Citywide Interagency Coordinators were immediately dispatched to the scene to assist the City with information gathering and coordination.
In each case, OEM informed the public of service disruptions and alternate transportation options, kept partner agencies informed through situation summaries, and deployed CICs to the scene. A small helicopter on a sightseeing tour made an emergency landing into the water with five passengers on board. OEM, working closely with park owners and other City agencies, including the Buildings, Fire, and Police Departments and the Economic Development Corporation, facilitated an orderly evacuation and closure of the park, delivered light towers to support nighttime operations, and deployed the Citywide Incident Management Command Center to serve as a command post.
The expansion included extra work stations for staffers and managers to continue monitoring incidents throughout the city 24 hours a day, seven days a week. During these briefings, the Mayor would receive detailed information about the storm directly from the National Weather Service; as well as storm preparations by City agencies, the MTA, and other entities (for example, the State Department of Health). The decision to evacuate (or not) is not taken lightly, as the public safety risk of sheltering-in-place must be balanced against the potential adverse consequences of moving individuals to a shelter facility.
Also on Saturday, the City began to prepare for a Homebound Evacuation Operation, in the event that any were ordered. On Sunday morning, October 28, the National Hurricane Center increased storm surge predictions for Long Island Sound, including New York Harbor, from 4 to 8 feet to 6 to 11 feet. Residents were ordered to evacuate by 7 PM, the same time that the MTA subway service was suspended and NYCHA powered down elevators in its developments.
The Mayor updated New Yorkers regularly during press conferences from OEM's Headquarters, which were carried by major television networks and radio stations along with live streaming on NYC.gov, Mayor Bloomberg's YouTube channel and other social media platforms. OEM sent Notify NYC alerts via landline, mobile, text, email and Twitter to over 165,000 residents registered for the program. By that time, water levels were already beginning to rise and the weather was getting progressively worse. OEM and City Hall worked to identify and address immediate critical needs — in addition to the search and rescue operations being conducted by NYPD and FDNY.
The new zones include an additional 600,000 New Yorkers not included within the boundaries of the former zones. The mobile device-friendly Finder helps residents determine whether they live in a hurricane evacuation zone using GPS location or an inputted address.
The Debris Removal Task Force is comprised of 25 federal, state, and local agencies including the NYC Office of the Mayor, NYC Office of Emergency Management, NYC Department of Sanitation, NYC Department of Parks and Recreation, NY State Department of Environmental Conservation, Federal Emergency Management Agency (FEMA), U.S. The Task Force reclaimed more than 187,000 cubic yards of sand from the streets and public property. In addition to the wetland's importance in the water cycle and for wildlife habitat, this area is also part of the Staten Island Bluebelt, a collection of natural drainage corridors that have been preserved for conveying, storing, and filtering storm water. The Task Force worked under a strict federal mandate that requires all vegetative debris to be chipped to prevent the spread of the Asian Longhorned beetle. After Sandy hit, FDNY and NYPD initiated aggressive search, rescue, and security operations, and Urban Search and Rescue teams conducted door-to-door searches of 30,000 homes in impacted areas before switching to an unprecedented humanitarian mission.
In addition to a central distribution point in communities, the City worked with NYCHA and OEM's human services agencies to identify homebound populations and deliver food, water, and other goods directly to residents in single and multi-family homes, as well as high-density, multi-family dwellings. This allowed for a joint Logistics Staging Area (LSA) to be set up immediately following Sandy by NYC OEM and NYS OEM, with other areas designated for ConEd, which provided a crucial role in deploying equipment for response and recovery operations. This biennial report highlights OEM's comprehensive efforts to prepare for and respond to these and other emergencies.
Before and after the storm, the City's Emergency Operations Center (EOC), located at OEM headquarters, was home to staff from a host of City, state, and federal agencies, nonprofit organizations, and private sector and regional partners.
Last summer, we revised our hurricane preparedness guide to include expanded hurricane evacuation zones.
I hope you enjoy the report and commit to preparing yourself and your loved ones for emergencies. OEM coordinated a range of improvements with partner agencies based on the report's 68 recommendations.
In the days before landfall, agencies used the protocol to guide decisions regarding closure timing and tactics, and to coordinate emergency alerts and messaging on highway signage around the region.
The plan clarifies roles and responsibilities of City and state agencies in support of Police Department operations.
Alternate sites (such as Fort Hamilton) have been identified to ensure the City has this vital logistical capability when needed. Sites in each of the city's 59 community districts have been surveyed in cooperation with the Department of Parks and Recreation and the Police Department to create detailed plans for staffing, security, oversight, layout, and operation of each CDP site.
These include: support to hospitals seeing a surge in patients, Family Assistance Centers and Disaster Assistance Service Centers to serve to those affected by the disaster, damage assessments of infrastructure in affected areas, and planning for the eventual re-opening of the incident site to the public.
Eyeing the Storm attendees included City and partner agencies, the National Weather Service, and Menlo, OEM's third-party logistics provider responsible for the deployment of the Emergency Supply Stockpile to shelters.
Community Emergency Response Team members were placed into confined-space "hides" for rescue dogs to find. The NYC Fire Department, Police Department, Department of Health and Mental Hygiene, and Department of Environmental Protection were among the participating agencies, while Community Emergency Response Team volunteers contributed to the drill by playing victims. This program offers a new plan for interim housing that provides more suitable living spaces for New Yorkers displaced by disaster than conventional interim housing solutions used in other parts of the country. In 2009, OEM released the NYC Hazard Mitigation Plan, a FEMA-approved guideline for protecting New York City from the effects of natural hazards. Commissioner Bruno joined FEMA Administrator Craig Fugate to kick off National Preparedness Month 2013 at Staten Island Children's Museum. In November 2013, the Citizen Corps Council released an English-as-a-Second-Language emergency preparedness video with the Mayor's Office of Immigrant Affairs (MOIA).
This innovative program was awarded the 2012 FEMA Promising Partnership award and recognized by the CDC Foundation for embodying FEMA's Whole Community approach to emergency management, and received two grants to further its reach. Solomon, an accomplished journalist and NYC Community Emergency Response Team volunteer who tirelessly promoted emergency preparedness. While assisting the characters, users learn about staying informed during an emergency, contacting loved ones who may be concerned, gathering emergency supplies ahead of a disaster, preparing pets for emergencies, and helping family members and friends with special needs. In 2013, PS 151 in Brooklyn and Catholic Charities Bayside Senior Center in Queens, were honored as the Ready School of the Year Award and Senior Center of the Year Award, respectively. In Sandy's wake, OEM gave more than 400 presentations in hurricane evacuation zones and mailed 1.4 million hurricane guides to New York City residents and businesses in all the city's hurricane evacuation zones. OEM Citywide Interagency Coordinators facilitated interagency meetings and supported requests for heavy equipment from other City agencies for fire suppression operations. OEM coordinated operations between the Fire, Police and Transportation Departments, the U.S.
Due to this and other life safety violations, the Fire and Buildings Departments ordered the 75-unit building's 200 residents to vacate.
Due to extensive damage, the entire building was vacated and hundreds of residents were displaced. OEM ensured that all City, state, and federal agencies sent appropriate resources and supported other interagency requests throughout the incident. OEM CICs worked with responding agencies to care for passengers, troubleshoot interagency issues, and ensure service was restored in a timely fashion. Civilians on jet skis in the area rescued the passengers from the water and the Fire and Police Departments responded to secure the scene and evaluate the passengers. While engineers conducted their assessment, Watch Command kept the public informed of park and road closures through Notify NYC.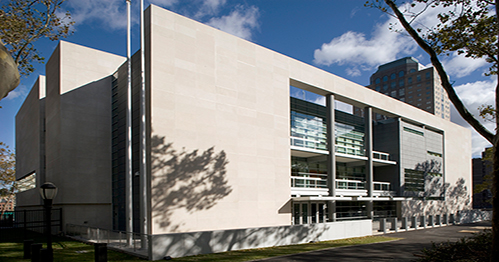 OEM coordinated operations with the Police, Fire and EMS Departments, MTA Metro-North Railroad, MTA Police Department, the Office of Chief Medical Examiner, and the National Transportation Safety Board.
The MTA is particularly important in the execution of the CSP, because public transportation is needed to assist people in the event of an evacuation.
This is particularly true of hospital and other acute-care populations, for whom the very act of moving creates risk. Both of these operations take time to carry out, and their successful execution is measured against what the CSP calls Zero Hour. Winds in the City were projected to reach 40-60 MPH, with the expectation of sustained gusts of 70 to 80 MPH. In an effort to reach the deaf and hearing-impaired community, these press conferences were translated by sign language interpreters.
From October 27 to November 27, these registrants received a total of 67 messages related to Hurricane Sandy. The Mayor, Agency Commissioners, and Executive Mayoral Staff were all working out of the Situation Room at OEM Headquarters, adjacent to the Emergency Operations Center (EOC). The new zone system a€" first announced in the City's Hurricane Sandy After-Action Report a€" was developed using the latest Sea, Lake, and Overland Surges from Hurricanes (SLOSH) model generated by the National Weather Service and storm surge inundation maps processed by U.S. Based on the user's location, the Finder determines the nearest hurricane evacuation center and provides directions to that center. Activation of COOP plans during Sandy led the OEM COOP team to introduce the Small Scale Relocation Consortium, which seeks to pool together smaller workspaces across city facilities (i.e. Focusing on a user-centric experience, the website allows residents to subscribe to Notify NYC, change their subscriber notification settings, and refer others to the program. To combat this and the risk of combustion in debris piles, the Task Force chipped nearly 200,000 cubic yards of vegetative debris and 85% of this has been or will be recycled as mulch and ground cover.
A second major wave of door-to-door outreach began on November 26 to visit residents of severely damaged single-family homes and multiple-unit dwellings with six of fewer stories in affected areas of Brooklyn, Queens, and Staten Island. The AEP is designed to be scalable and can be used for a single-neighborhood or large-scale evacuation. The LSA plan includes an LSA manual, site information packages, field operations guide, and a suite of online and video training materials. Online and video training materials for CDP operations and management and the CDP Field Operations Guide were finalized in August 2013. The National Urban Search and Rescue Response System has 28 advanced search and rescue task forces strategically located throughout the United States. Marine Corps during several interagency disaster drills to hone disaster response skills, increase interoperability, and maintain crucial relationships among New York City response organizations. More than 1,000 children attended the event, and more than 175 volunteers distributed literature and talked to New Yorkers about emergency preparedness at sites throughout all five boroughs.
OEM and MOIA introduced "The Storm," the 10th episode of the "We Are New York" TV series for English language-learners, which focuses on preparing for an emergency.
Additionally, OEM staffer Ira Tannenbaum was recognized as a 2013 White House Champion of Change for his role in coordinating the Partners in Preparedness program. Sponsored by OEM, it is the first student fellowship in New York City government devoted specifically to emergency management.
Coast Guard, and several private contractors, and alerted the public about the bridge shutdown.
OEM dispatched the American Red Cross, Metropolitan Transit Authority buses, and Police resources to the scene. OEM facilitated interagency meetings, worked with the Department of Education to open a reception center, organized tenant meetings in cooperation with building management, and ensured residents were able to retrieve their belongings when it was safe to do so. OEM coordinated with the Federal Aviation Administration, the National Transportation Safety Board, the U.S. OEM dispatched Citywide Interagency Coordinators to the airport, established communications with the Federal Aviation Administration, and pushed out up-to-the-minute information to City agencies.
Members of OEM's Human Services department helped set up a reception center at JFK High School to help families reunite with loved ones, while Watch Command disseminated Notify NYC messages with details about Metro-North Hudson Line service suspension and alternate routes for commuters. At the same time, the MTA must protect its equipment, which could necessitate shutting down the subway and bus networks well in advance of a storm.
Based on the latest storm data at the time, the City did not order any evacuations as of the Friday before the storm, though the Mayor did order hospitals and chronic care facilities to cancel all elective admissions and discharge patients that could be safely discharged.
Zero Hour is the projected time when the City expects to experience sustained tropical force winds (39 MPH) and the time when it is unsafe for first responders to continue pre-storm life-safety operations.
Although wind and rain were a concern, the increased surge predictions were the most problematic aspect of the updated forecast. Notify NYC's reach expanded by almost 15 percent during Sandy, gaining more than 9,600 new subscribers to Notify NYC and another 12,000 through Twitter. The Mayor was in communication with President Obama, Governor Cuomo, FEMA Director Craig Fugate and other officials. The Finder also indicates whether an evacuation order is in effect and which zones should evacuate. This strategy saved taxpayers over $80 million, and reduced the Task Force's carbon footprint by eliminating the need for trucks to remove the sand.
On December 8, the outreach operation expanded to include all single-family homes and buildings with fewer than six stories in affected neighborhoods, or approximately 140,000 households, in order to check on overall resident wellness, distribute supplies, provide information about available resources and Restoration Centers, make client referrals to medical teams, and identify homes for Rapid Repairs. Our Logistics unit managed an unprecedented volume of resource requests to support storm recovery. The revised plan includes strategies for improved coordination of roadways, public transportation, special needs, and public information, while allowing flexibility to respond to various hazards and incidents of all sizes. A training plan for CDP staff was also implemented in August 2013 for more than 150 Community Emergency Response Teams, Medical Reserve Corps, and NYC Service volunteers. Coordinated and overseen by FEMA, NY-TF 1 is managed by OEM, and includes approximately 210 specially trained and certified members from the New York City Police and Fire Departments.
Army Corps of Engineers, FEMA, and the Regional Catastrophic Preparedness Grant Program, are building and testing a quickly deployable, three-story, multifamily prototype on a site next to OEM's headquarters. As part of this process, OEM, in partnership with the NYC Department of City Planning, convened 40 City agencies to assess the city's risk from both natural and non-natural hazards and address how these threats may affect the future environment. The Council also coordinates National Preparedness Month activities each September with disaster relief and other volunteer organizations. Solomon Emergency Preparedness Award was presented to CERT Team Chiefs Kim Teixeira and Ramona Ponce in 2012 and 2013, respectively. The 2013 Partners in Preparedness Award was presented to the NYC Department of Youth and Community Development, The Salvation Army, and the New York Stock Exchange (pictured). The inaugural class included fellows and mentors from City agencies including OEM, the Department of the Aging, the Department of Health and Mental Hygiene, NYC Digital, and NYC Service.
OEM Citywide Interagency Coordinators worked with the building owner and other City agencies to keep residents informed and ensure their needs were met. Army Corps of Engineers, and other City agencies to remove the aircraft from the water and re-open the boat basin. OEM worked closely with the Port Authority to ensure they had the resources to respond to the incident. OEM facilitated the delivery of additional light towers and escorts for two heavy-duty cranes, and organized press conferences. The decision-making process for all Coastal Storm Plan operations is measured against Zero Hour — which, as of Saturday, October 27, was projected to be 7 AM Monday morning. Fortunately, during Sandy, the NHC released P-Surge (Probabilistic Hurricane Storm Surge data) projections 36 hours in advance of the storm. At 11:30AM, the Mayor updated New Yorkers on the storm, and announced that schools would remain closed the following day, Tuesday, October 30. These agencies were charged with the coordination, removal, and final disposal of over 2 million cubic yards of debris of all types caused by Hurricane Sandy in October 2012. Between November 9 and January 14, 600 people received medical care from the National Guard at their homes, another 1,100 (approximately) received follow-up care from the Visiting Nurse Service, and more than 500 received food through a DFTA follow-up visit. In 2012, Herman Schaffer, OEM staffer and NYC Citizen Corps Council chair, was honored as a White House Champion of Change for his commitment and contributions to disaster preparedness.
In 2013, OEM introduced the CERT Excellence in Deployment and Emergency Response Award to recognize a team that has shown a strong history of deploying for planned and unplanned events and outstanding emergency response. In 2013, the fellowship added a second position at OEM as well as a fellow at the NYC Department of Youth and Community Development.
Just over 24 hours later, the iconic tower stood no more, and the park was reopened in time for Luna Park's busiest day of the season, July 4.
While information can never be perfect in these circumstances, the information provided enabled the Mayor to make decisions about how to ensure that the City and its residents were prepared for the storm. These data predicts the expected rise in water throughout a hurricane's trajectory by forecasting surge heights and mapping it against detailed elevations of neighborhoods. The Task Force created a new model and standard for post-disaster environmental responsibility and sustainability, and was nominated for the international Green Star Award by Mayor Michael R. Between November 26 and yesterday morning, the National Guard distributed more than 6,300 blankets, 4,300 electric blankets, 42,300 Meals Ready to Eat (MREs), more than 4,100 comfort kits, and more than 850 portable heaters. The new hurricane evacuation zones incorporate a recently updated model from the National Weather Service, and the new model accounts for larger and slower moving storms. Bloomberg for its efforts in sand renewal, boardwalk recycling, wetland debris removal, reuse of vegetative debris, and debris recycling. Additionally, the resolution of the model has been increased, incorporating improved elevation data, and the new evacuation zones also assume that the storm surge will coincide with high tide.
Rubric: Business Emergency Preparedness