Event details may change at any time, always check with the event organizer when planning to attend this event or purchase tickets. Health Committee has invited Contra Costa County emergency preparedness manager, Steve Huck to provide a one day training and educational program to help organize our community members to be more prepared in the case of an earth quake or any catastrophic events. We all know that bay area has a very high earthquake risk-so it is crucial that you and your family-our community has an adequate knowledge of emergency preparedness in case of hazard events.
This program is designed to provide personnel with formal training in Command & Control and Management of Major Emergencies.
Trainees are evaluated by various methods including:  simulation, observation, questioning, setting projects and tasks, and debriefing. This program provides both theoretical and practical training with emphasis on practical simulated exercises. A valid Government Identification is required and must be presented for registration and to the instructor on the first day of course commencement.
A Survival Systems Training certificate for Command & Control and Management of Major Emergencies (valid for three years).
Emergency preparedness promotes a safer and more resilient community by training citizens to be better  prepared to respond to emergencies in their communities. This training includes individual preparedness (evacuation routes, what should I have in my go bag, local warnings and alerts), fire safety (types of fires, fire hazards, using an extinguisher), and light search and rescue ( lifts and carries to help evacuate others from unsafe situations).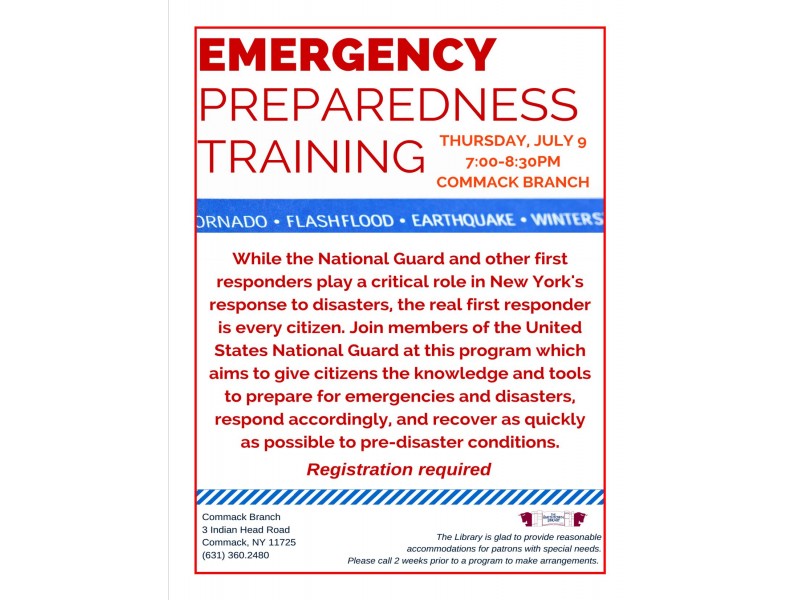 Rubric: Blacked Out Trailer