I also have a cool single duvet and polka dot fleece blanket that I'd planned to turn into a cage liner and snuggle sack you can have. I used Simplicity pattern #4713 to make the bed and bumper pads, and ribbon to tie them on.
For the ultimate finishing touch, my friend Heather embroidered Miley and Howie's names on their crate covers! I had some extra fabric leftover, so I made a couple throw pillows for the couch to tie it all together.
For the crate cover, just measure your crate and cut your fabric about 2" bigger (enough for hemming).
I've always wanted to make a quilt (despite my glaring lack of sewing skillz) but these rag quilts looked like something I could handle. The artist is Annie Brady and our dear friends Lori and Bill had this made for us when we vacationed together in Pigeon Forge.
Lay the top piece on the crate (wrong side up) and pin the Sides to the top piece (also wrong side up) so that they hang down in place. Make sure you leave enough room to hem the bottom, but don't do that until the very last step. Every time I start a sewing project, I get in the middle of it and I SWEAR it will be the last time I ever sew!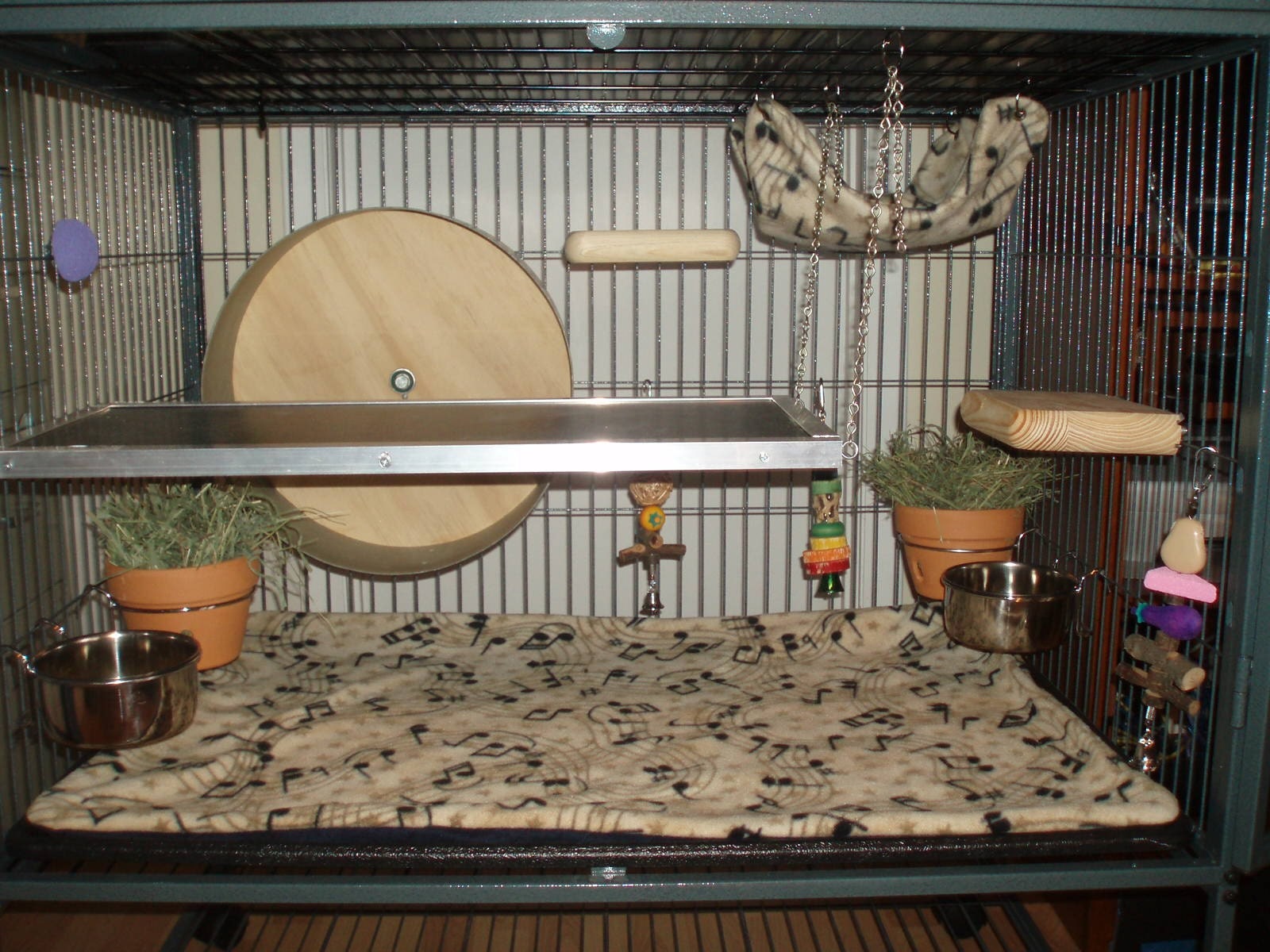 I was constantly putting the cover back on the crate in between every step to make sure it was fitting correctly.
But in an attempt to make Miley and Howie's crates more comfy, cozy, and inviting (and also match the room decor!
Rubric: Microwave Faraday Cage