The service can be accessed via phone 1800 033 111 (Free call) or + 61 3 9663 2130 (International). The service has over 19 years experience in the provision of emergency response across Australia, New Zealand and Asia-Pacific with over 17,000 emergency incidents having been handled by the service since its inception.
Jesse Weigand built this International 4300 CSX emergency response truck from a Boley model.
Abdel Karim Bensiali became director of Middle East and North Africa (MENA) for the International Federation of Red Cross and Red Crescent Societies (IFRC) in November 2009 a€" based in Amman, Jordan.
A graduate of Aston University in Birmingham, United Kingdom, Abdel Karim holds a BSc and MSc in occupational health and safety, and a PhD in the use of artificial intelligence expert systems in the management of health and safety. He started his career in 1981 as a lecturer and director of the Health and Safety Institute at Batna University in Algeria, before moving on as an associate professor and president of the Scientific Council at the Universities of Batna and Constantine. His international experience comes from working in more than 40 countries worldwide and specific emergency operations in areas such as Albania, Bosnia, Mali, Palestine and Sudan in the area of development and emergency response.
Nan Buzard is the Senior Director of International Response & Programs for the American Red Cross. Africa, Asia and Latin America, who specialize in disaster preparedness, emergency response, health and post-disaster programs. Nan Dale has had a distinguished career in both international public health, as well as in child welfare and juvenile justice. Before joining DFID, Florina worked with the UN Mission in Kosovo as a political affairs officer and as a policy advisor. Between 1997-2000 Florina was a regional representative for Save the Children UK (based in Kosovo) and later on as a deputy director of Save the Children Alliance in Kosovo.
From 1994 to 1997 Florina was a programme and administration coordinator for Medecins Sans Frontieres in Kosovo.
Florina was a member of the Council for the Defense of Human Rights and Freedoms that was the first registered NGO in post communist Kosovo (in 1990). Alistair Dutton is the Humanitarian Director for Caritas Internationalis, the global network of 165 national Caritas members. Prior to working for Caritas Internationalis, Alistair was responsible for Christian Aida€™s humanitarian programmes in Africa, and was the Senior Humanitarian Officer for CAFOD (Caritas England and Wales)before that. Mark Dyer is the Scout Coordinator for ShelterBox, an international disaster relief charity that delivers emergency shelter, warmth and dignity to people affected by disaster worldwide.
Merry Fitzpatrick is the Livelihoods Advisor at Cascade Humanitarian and Development Services. An invaluable resource for donors and nonprofits alike, Todd Hanson is vice president of donor relations and programs at the Orange County Community Foundation. The alliance works in 140 countries and mobilises US$1.6 billion annually in its work for a just world.
Elizabeth Hausler is the Founder and CEO of Build Change, a nonprofit organization whose mission is to greatly reduce deaths, injuries and economic losses caused by housing collapses due to earthquakes in developing countries. Silvia Hidalgo is the founder of DARA and directed the organisation from its inception until January 2010. Eric James, PhD is an aid worker, author and lecturer specializing in the management of humanitarian relief and disaster response. Mark Janz is currently a private consultant, and for the Month of October 2011, he was working on an analysis of Health Services in DR Congo for WVUK and DFID. Previously, he was special adviser to the United Nations in Afghanistan and to the UN High Commissioner for Human Rights. Richard Kiy is President & CEO of the San Diego based International Community Foundation, a public charity dedicated to expanding cross-border charitable giving along the U.S-Mexico border, Baja California Peninsula and communities across the Americas and Asia. With a background in environmental policy, Kiy has held several senior level positions in the U.S.
Trevor Knoblich is the Program Coordinator for Emergency Response at Lutheran World Relief in Baltimore, Maryland. Trevor also serves as an advisor within LWR on compliance with international quality and accountability standards, including the Humanitarian Charter, Sphere minimum standards, and Humanitarian Accountability Partnership principles.
Frederick Krimgold is a member of the Earthquake Engineering Research Institute, The American Society of Civil Engineers and the National Institute of Building Sciences Consultative Council.
Bruce LeBela€™s involvement with relief shelter began when he designed and coordinated a disaster relief shelter project in Guatemala after the 1976 earthquake, with a team from the Mohawk Nation. LeBel has twenty-five years of hands-on management and executive and consulting experience for manufacturing companies. ERI, Emergency Response International, the Light Aircraft Survival kit , Light Sport Aircraft Pilot News newsmagazine.
You are viewing this website using Internet Explorer 6 and some features of the website may not work properly as this browser is no longer supported.
Emergency Response Systems Ltd (ERS) is reacting to the increasing demand for Ambulance provision to NHS, Public and Private Sector persons who require transportation for Emergency, Urgent and High Dependency patient transfers. ERS is able to provide Cost Effective ambulance transport for both NHS and private persons, by offering Trained, Qualified and Well Equipped ambulance crews for this aspect of seamless clinical care ambulance provision throughout the UK and Europe.
He was previously the Country Director of Save the Children, Country Director of India of CARE USA, and Director of Emergency Group of CARE USA. He is also the Asia President and China Representative at International Association of Emergency Managers (IAEM). He is responsible for managing the IFRCa€™s humanitarian activities covering 18 countries throughout the region. He is also a research fellow on health and safety management and risk assessment at Aston University. Matthew Carter, has wide experience across the humanitarian sector and has worked in many of the worlda€™s most complex humanitarian crises. Vestergaard Frandsen is a Europe-based international company specialising in complex emergency response and disease control products. Dalea€™s international work began when she took a leave of absence from CV in 1993 to see if she could be of service to the victims of the ethnic cleansing taking place in Croatia and Bosnia-Herzegovina.
Dale became engaged in a range of international programs, including assisting Doctors of the World in Sierra Leone to assess the efficacy of providing support services to war victims testifying before the world court, working with the American Friends Service Committee in Iraq in 1999 to assess the effect of the United Nations Sanctions on maternal and child health, implementing programs to bring troubled youth from New York City to Ghana to install computers in local schools, and developing youth exchanges between Croatia and Childrena€™s Village.
Dale has published extensively, particularly in the area of child welfare, is sought after as a speaker and panelist and has also received numerous awards for her work. Dale was awarded a bachelora€™s degree in psychology from New York University and a mastera€™s in Special Education from Yeshiva University in New York City. Florina joined DFID in 2003 bringing more than a decadea€™s worth of experience of development, Human Rights, emergency planning and management as well as of providing strategic and policy advice.
Florina was responsible for advising the Deputy Special Representative on issues of Social, Education and Health policies. She started her career in 1989 as a teacher at Stevan Mokranjac Highschool in Prishtina and as a lecturer at the University of Pristina, Department of Physical Culture. A chartered engineer, Alistair has studied Physics, and Philosophy, Politics and Economics. Alistair entered the sector when, working for the Jesuit Refugee Service, he was seconded to Caritas Nepal. He helps donors by developing personalized giving plans, arranging agency tours, organizing presentations on community issues and providing research reports on nonprofits.
ACT is an alliance of 125 churches and church-related organisations that work together in humanitarian assistance, advocacy and development. Hein has assumed a variety of roles related to health and health policy through her activities in program development, teaching and clinical research. Hein graduated from the University of Wisconsin, attended Dartmouth Medical School and received her medical degree from Columbia University, College of Physicians and Surgeons in l970. She is responsible for creating the Humanitarian Response Index, which stemmed from her work assessing official donor funding in the Tsunami Evaluation Coalition against Good Humanitarian Donorship principles. Previously, he was the Planning Director for World Vision International, a position he held for 21 years. Mukesh Kapila is Under Secretary General for National Society and Knowledge Development at the International Federation of Red Cross and Red Crescent Societies (IFRC). Other leadership roles he has fulfilled include UN Resident and Humanitarian Coordinator and UNDP Resident Representative in Sudan, Director in Health Action in Crises at the World Health Organization, and Senior Policy Adviser to the World Bank Global Facility for Disaster Risk Reduction and Recovery. Kapila is a Senior Member of Hughes Hall College at Cambridge University, Associate Fellow of the Humanitarian and Conflict Response Institute at Manchester University and an Associate at the Centre for Global Studies at the University of Victoria in Canada.
He specializes in using information and communications technologies (ICT) and geographic information systems (GIS) for disaster risk management (DRM) and provides cross-cutting technical and strategic support to GFDRRa€™s results-based management system (RBMS), Quick Reaction Team (QRT) and other knowledge management systems. Randolph Kent directs the Humanitarian Futures Programme at Kings College, London, where he and his staff have worked since 2006 with various multilateral, bilateral and non-governmental organizations at headquarters and in country offices to enhance their strategic and planning capacities for dealing with long-term humanitarian threats.
Prior to his assignment in Somalia, he served as UN Humanitarian Coordinator in Kosovo [1999], UN Humanitarian Coordinator in Rwanda [1994-1995], Chief of the UN Emergency Unit in Sudan [1989-1991] and Chief of Emergency Prevention and Preparedness in Ethiopia [1987-1989]. Since taking over the helm of International Community Foundation in 2001, International Community Foundation has grown to over $15 million in assets and has granted totaling over $37 million to nonprofit organizations and other charitable causes in the regions that it serves. Government including Principal Deputy Assistant Secretary for Environmental Health & Safety at the U.S. He also serves as a member of UCSDa€™s Board of Overseers and the Binational Advisory Board of the San Diego Natural History Museum. In 2010, he led a global quality and accountability evaluation of LWRa€™s GiK program, including interviews with more than 4,500 recipients and 30 Lutheran leaders, as well as an electronic survey of more than 25 global partners and 1,000 U.S. He currently serves as Co-Director of the World Institute for Disaster Risk Management and as a consultant to the Disaster Management Facility of the World Bank.
Krimgold holds a Doctorate of Technology in Architecture and Planning from the Royal Institute of Technology in Stockholm, Sweden, and a bachelora€™s degree in architecture from Yale University.
A year later Bruce became a student of Buckminster Fullera€™s in a graduate tutorial program with an emphasis on design science and tensile structures (tensegrity). He has led divisions responsible for operations, production, quality, logistics and information systems from tent manufacturing with The North Face to positions in the electronics, medical, and automotive industries. Her subject expertise is with Most Vulnerable Children (MVC), domestically and internationally.A  Daniela has designed, implemented and evaluated youth development initiatives in the United States, Kenya, Tanzania, Ghana, Nepal, India and Belize.
Concern Worldwide is an international humanitarian organisation dedicated to tackling poverty and suffering in the world's poorest countries. He brings a diverse range of experience to the programme, having worked across the private sector, NGOs, government and in the media, primarily in strategic planning and management roles.
Previously, provision was met by regional NHS Ambulance Services, who now, due to the current climate, find themselves committing their resources to patients requiring transportation via the 999 emergency systems. All vehicles compliment current practices and are targeted specifically to react appropriately and effectively to demand requirements. Callers to the service include customers, employees, transport carriers, emergency services, government authorities, hospitals, veterinarians and members of the public. The International Association of Emergency Managers, which has more than 5,000 members worldwide, is a non-profit educational organization dedicated to promoting the "Principles of Emergency Management" and representing those professionals whose goals are saving lives and protecting property and the environment during emergencies and disasters.
He has built CAFODa€™s response over the past 12 years developing multi-sector programmes in countries including Darfur, East Africa, Somalia, Sri Lanka, DRC, Zimbabwe, Haiti and Papua New Guinea.
It is guided by a unique Humanitarian Entrepreneurship business model, whose "profit for a purpose" approach has turned humanitarian responsibility into its core business. Dale served as President and CEO of Helen Keller International, managing an agency devoted to the prevention of malnutrition and the elimination of preventable blindness around the world. She developed The Croatia Project to improve conditions in the refugee camps, develop schools and psycho-social supports and train local personnel and NGO staff members in post traumatic stress syndrome and conflict resolution work with adolescents. In addition Florina was involved directly in the establishment of the Kosovo Parliament and has served as a political advisor to the Kosovo's first Speaker of the Parliament.
Alistair has worked in the humanitarian sector for fifteen years, during which he has led several major responses and worked in over thirty countries in Africa, Asia, Latin America, the Caribbean, Eastern Europe and the Middle East.
He visits more than 100 local charities each year to stay informed on the latest programs, services and results.
She was one of the founding members of the Dartmouth Medical School Board of Overseers and is presently Clinical Professor of Pediatrics at Albert Einstein College of Medicine in New York.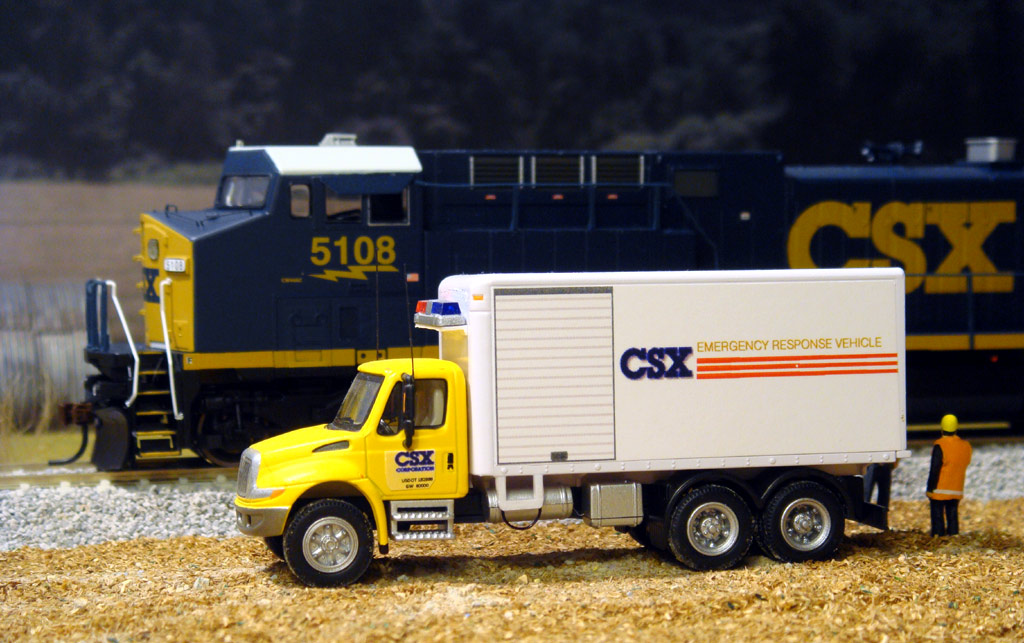 More recently, as part of the Disaster Risk Reduction Initiative, she has also been involved in developing the Risk Reduction Index, which measures the efforts made by countries to manage risks related to natural hazards. James began his career in international development with USAID in 1995 and has since worked for a number of NGOs. He was also the Project and Training Advisor for Congo Council of Churches for 6 years, and Assistant Manager for Zaire Protestant Relief Agency for 2.5 years. Prior to this, he was the Head of Conflict and Humanitarian Affairs at the UK Government Department for International Development and also served the UK National Health Service. He is a council member of Minority Rights Group International and was a member of the UN Disaster Assessment and Coordination system. He also leads GFDRR's Disaster Aid Tracking initiative which tracks global aid and investments in disaster risk reduction, recovery and reconstruction. He has been a member of ELRHAa€™s Steering Group since it was founded, and is a Patron of the medical NGO, Merlin. Bruce went on to become a production engineer and special projects engineer with The North Face - the first manufacturer of tents applying Fullera€™s principles of tensegrity. He has also served a range of clients such as IBM, Honeywell and PPG as an independent consultant, providing business systems integration and management consulting. The ERS Coordinators are trained to handle a wide range of incidents from human exposures to transport emergencies. He is currently the Chairman of the Board for the Humanitarian Accountability Partnership, Geneva, and the Chairman of the Board for the Consortium of British Humanitarian Agencies (CBHA). Prior to that position, she served for 22 years as the President and CEO of The Childrena€™s Village (CV), a multi-service agency for children, adolescents and families, located principally in Dobbs Ferry, New York. During these three years Florina joined the Office of the Special representative of the Secretary General in Kosovo and advised on benchmarking of Kosovo's performance. He has more than 18 years of experience in nonprofits, includingA nine years at OCCF, and is the former executive director of Camp Fire USA in Orange County. Grant Foundation, she has shaped the current focus of the Foundationa€™s efforts to a€?help create a society that values young people and enables them to reach their full potential. She has over 15 years of experience in humanitarian aid and development, and is a skilled evaluator who has worked for donor governments and the Red Cross Movement, and has assessed the performance of multi-stakeholder country strategies, UN agencies and non-governmental organisations (NGOs). This professional experience spans over twenty countries including Afghanistan, Albania, Burundi, East Timor, Iraq, Liberia, Sri Lanka and Zimbabwe. Previously, he was on the boards of the UN Institute for Training and Research and the International Peace Academy.
He was honored for international service with a CBE from Her Britannic Majesty Queen Elizabeth II and has also received the Dr.
At present he is participating in the CERF review, and is a reviewer for the SIDA evaluation to be concluded in 2010.
Kiy is the co-author of the book Environmental Management along North America's Borders and co-editor of The Ties that Bind Us: Mexican Migrants in San Diego County. Foreign Disaster Assistance (OFDA) recognized two non-governmental organizations (NGOs) for excellence in disaster risk reduction programming.
This background has provided him with a deep understanding of the impact of complex emergencies and environmental crises on vulnerable populations and the importance of innovative and collaborative solutions to meet the challenges of increasingly complex and frequent crises. The service can be accessed via toll free numbers (1800 033 111 or 0800 734 607), as well as via international access numbers from Asia Pacific.
After completing an internship at Dartmouth and his residency at UCLA, Paul practiced as an emergency physician for several years before being appointed Chief of Emergency Medicine at Vanderbilt University in 1985.
She also created and ran the Childrena€™s Village Institute, a separate not-for-profit corporation to house the Center for Child Welfare Research, initiated to bridge the gap between practitioners, academics and policy makers. Hein shifted her scope of activities to promote global peace through volunteer work related to international health and to youth development, focusing currently on Asia and Africa. His research interests include improving humanitarian assistance, NGO management and civil-military relations. Karelia worked for 9 years on post-disaster and post-conflict situations with various UN agencies, governments, and technology firms in the field of information management and DRM. These numbers are typically displayed on Material Safety Data Sheets, product labels, Emergency Procedure Guides, Emergency Information Panels, shipping documentation, client entries in telephone directories, emergency response plans and on after hours recorded messages. During her tenure at CV, she brought the agency from a fledgling organization with an annual budget of $3 million to a multi-service $43 million agency with a national reputation for program excellence and innovation. She participated in post-tsunami relief work in India designing and implementing health assessments in Child Centered Spaces, as well as visiting and evaluating projects in East Africa (Uganda, Ethiopia) and Southern Africa (Malawi and Mozambique). He taught previously at the University of Manchester's Institute of Development Policy and Management, DePaul University's School for Public Service and is an Adjunct Professor at University of Minnesota's Humphrey Institute of International Affairs. He is an Indian national with an undergraduate degree in Instrumentation Engineering and a Mastera€™s degree in Information Systems. She is currently a Board member of 8 national and international organizations, including International Rescue Committee Board of Overseers, People in Aid USA, and ChildFund International and ChildFund Alliance Board member. In addition to academic articles, he is the author of Managing Humanitarian Relief: An Operational Guide for NGOs (Practical Action 2008). Currently, he serves as American Refugee Committee's Director of Program Development and Emergencies. He left Stanford in 1995 to join Sterling Healthcare Group, a publicly held emergency department management company in Florida, as COO.
He returned to the West Coast in 1996 to become COO of MedAmerica, a physician management firm.
He is a world-recognized expert in wilderness medicine, author of a leading text in the field and published his first novel in 1998.
Rubric: Microwave Faraday Cage