One of the first deals done at the inaugral Plantworx show, took place on the Ammann Yanmar stand.
Mark Houghton MD, Law Plant Ltd (left) and Richard Johnston area salesman for Amman Equipment Ltd, complete the deal at Plantworx.
If you are interested in vehicles and machinery, why not visit Classic Tractor, Farm Machinery Journal, Earthmovers, Classic Mercedes or Mercedes Enthusiast websites. It is an obsolete browser and may not display correctly on modern websites, therefore it is recommended that you update it.
This latest order of new equipment, is part of an ongoing programme of reinvestment and expansion of the Law Plant rental fleet, and is in addition to several other Yanmar excavators and Ammann compaction orders that have already been delivered this year. Houghton said, "after introducing several other excavator brands into our fleet over the years, it was recently decided to consolidate with just one manufacturer.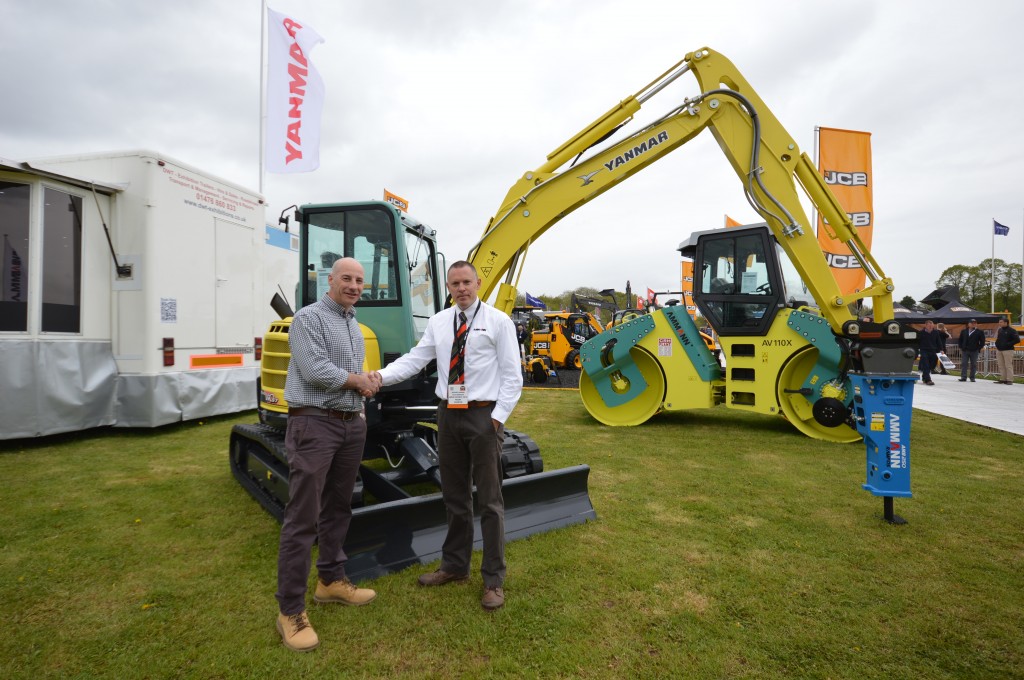 Rubric: How To Survive Emp