Development of this project is funded by the Mozilla Foundation through their Ignite Challenge.
This project deals with the detection, observation, and assessment of situations requiring intervention by emergency responders, offering them access to high-quality "live" data that may be visualized effectively both by responders in-situ and by remote operators in dedicated control rooms. Note that the prototype runs on a development machine, which may go down at various times for reboot, etc.
The scenario below, loosely based on actual events during and after Hurricane Sandy, illustrates how our rtER app would be used.
The worst of Hurricane Sandy has already passed through New York City the evening before, leaving widespread damage. Local firefighters were unable to respond effectively to the fire: "The community's third company of volunteers, 10 men from the Volunteer Fire Department of Roxbury at the other end of the point, also saw the glow from the fire, but they, too, were in no position to respond. Even with functional communications, prioritizing and directing rescue efforts would have still been challenging.
Trained responders were in a position where they could not communicate their status, or know how best to participate in the emergency.
People were in danger over a flooded and burning area the size of two football fields, surrounded by an emergency extending miles around the area. Violet and Victor, both VOST volunteers, have been tasked with monitoring the situation in Breezy Point. Video feeds from the area, visualized geographically on an interative map and linked to a grid where they can be organized based on priority. Violet sees a tweet: "Fire in houses across the street in #BreezyPoint, strong winds spreading flames!". Anne is focusing on the fire itself, but Victor needs to find a safe area that is not flooded, and is not burning.
After getting confirmation from the PIO that responders will be using the parking lot to stage relief operations and help displaced citizens, Victor annotates the video feed with this information. In January 2013, a 48-inch water main broke at the top of the hill that descends into downtown Montreal, right through the main McGill campus.
For those in the buildings trying to plan their way home, being able to see these images, videos and tweets might have been helpful.
Since we are trying to build our system with collaboration in mind, repetitious search would be avoided and time could be saved.
The long-term objective involves distribution, registration, and interaction with static and live multimodal data sets collected from heterogenous sensors (statically positioned video cameras, multispectral imaging devices, smartphones deployed in the field, audio feeds, and even social community reports) to facilitate the task of emergency and disaster responders and their operations centers.
In the first development round, our efforts revolved around a prototype visualization environment for the Emergency Operations Center (EOC), allowing coordinators and dispatch operators to obtain a rich, immersive, contextual view of the environment about which they were making decisions and allocating resources. However, this would overwhelm the networks and the personnel who have to sort it all; having information flow from the public directly to the command centre is impractical. As we learned through conversation with David Black, one of the managers of Crisis Commons, VOST serve as a valued community of trusted volunteers, with the training necessary to help emergency coordinators during times of crisis.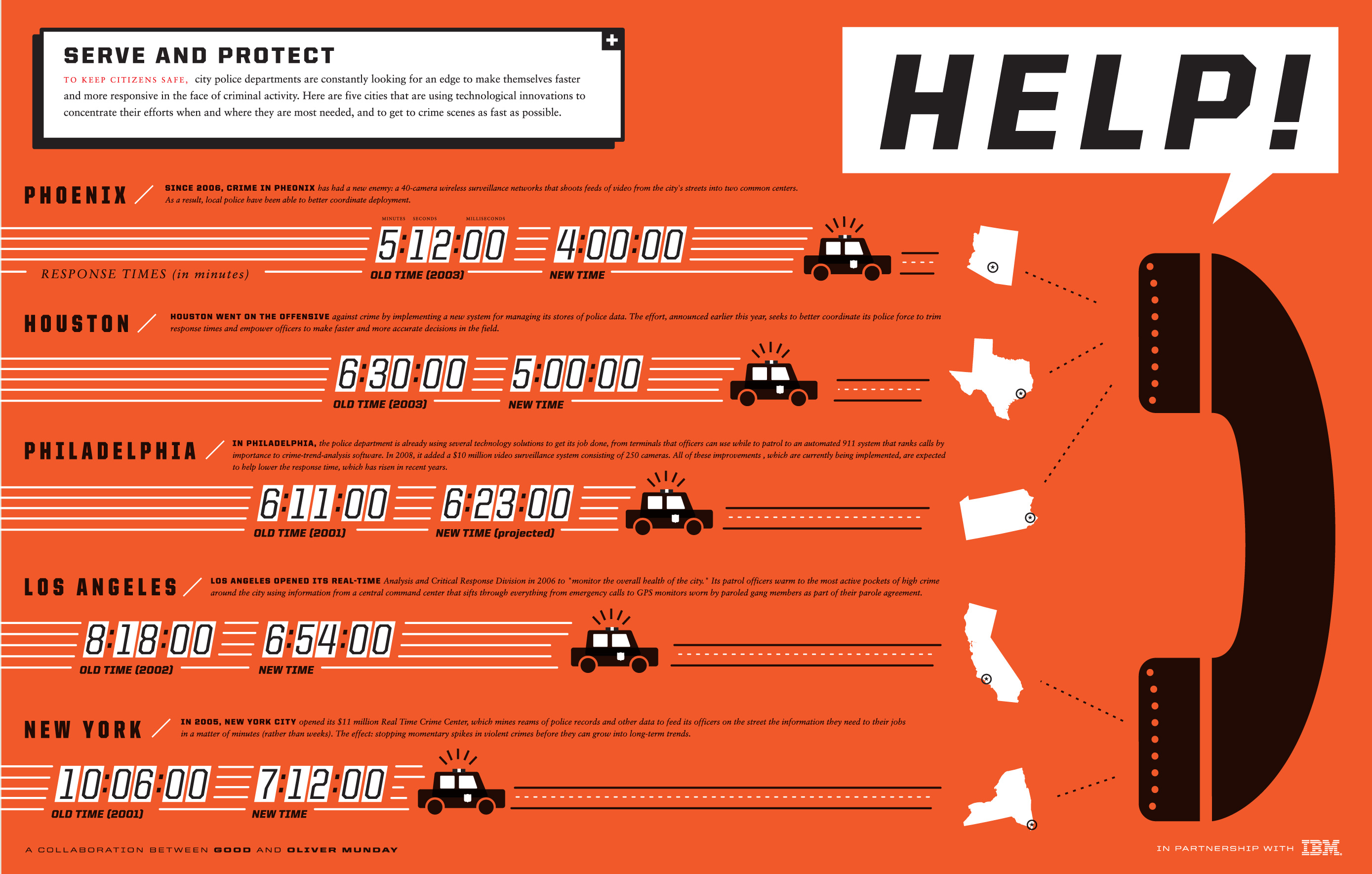 Our development efforts were focused on three key components during the second development round: an Android app that records and uploads live video streams, a central server that stores these video streams and their metadata along with various other content types, and a web client that allows for the synchronized collaborative sorting and curation of the content stored on the server, along with several additional helpful features. In the third round, our efforts included video streaming, iOS port, and significant functionality additions in response to feedback from users in the emergency response community.
The typical use case for the mobile app places someone with a smartphone on site in a disaster scenario, primely located to provide relevant contextual data to emergency responders, possibly filtered by virtual volunteers. Should one of the volunteers deem the video to be of interest, its live tile can be dragged into a position of prominence on the web page's grid layout, indicating its relevance to other volunteers and emergency dispatchers. Furthermore, all uploaded video streams also include GPS metadata (latitude, longitude, and compass heading), which are all displayed as markers on an interactive map side-pane to provide additional contextual information about each video stream to emergency responders. A situation may arise where the individual streaming video is well-located but is not providing an ideal view of the scene. Emergencies can happen at any time, and it's our collective responsibility to be informed and prepared. To support a safe learning environment and workplace, we are pleased to provide an updated Emergency Response Handbook, which provides a clear plan for reacting and responding effectively to a broad range of emergency, hazardous or crisis situations.
The VOST network has been monitoring the damage all night, feeding information to the Public Information Officer (PIO) at an emergency response centre. Using the map view to correlate the tweet with live video feeds she finds a firefighter from the Roxbury Volunteer Fire Department, who is also tweeting and streaming video from his phone using the rtER mobile app, showing a large glow in the direction of Breezy Point. The PIO, who is viewing the unfolding situation in a large-scale immersive display environment, allowing her to keep tabs on additional trouble areas at various locations, and view live video streams from each of these, can now direct people toward the parking lot, and make sure there are responders there to meet them.
Finally he places a static marker on the map with this information and promotes it to the top. There was massive flooding through all of the streets and into many of the buildings on the surrounding campus, with black ice underneath, making it practically impassable in many spots. He could not get off campus easily since the water was flowing too deep and fast through the streets, and had no way of figuring out how far the situation spread without slogging through knee-deep water.
By allowing information---video, image or text---to be visualised in geographic context on the rtER map, users could have quickly understood what was occurring where.
For example in this case most people posting pictures and videos were ``ambulance chasing'' by showing the drama and devastation, not the less interesting safe area.
To support real-time decision-making, the prototype integrates live video streams from smartphone cameras, tied to their location in the scene. Just as people post to Twitter and Facebook from disaster areas today, tools like Instagram, Cinemagram and Snapchat are also seeing use in the same contexts, generating significant network load.
By opening the rtER mobile app, the smartphone user can stream a video feed, deemed to be relevant, which will immediately appear as a live tile to VOST volunteers, connected to the rtER web client, where it can be sorted based on its situational importance. Conversely, if the video feed is deemed to be irrelevant, volunteers can drag it out of the way, in order to maintain a high signal-to-noise ratio on the primary page.
Should a volunteer zoom into the map to focus on a particular area of interest, all video live tiles that are not contained within the map's viewable area will be filtered out and made transparent.
For example, a virtual volunteer, or eventually, response personnel, viewing the video stream, may want to more accurately survey a specific point of the disaster area, or simply scout for safe areas nearby. Please take the time to review this handbook and familiarize yourself with the important information it contains.
With the first responders stretched thin dealing with immediate crises, the VOST are key in planning and coordinating the first relief efforts and keeping the public informed and up to date.
Violet moves the priority of that video to the top by dragging it, and messages Victor, telling him that emergency responders and displaced citizens are going to need a safe place to stage and regroup in the area of the fire.
Meanwhile, Violet, still monitoring social media sees a tweet: "Scrapes, bruises and cold in #BreezyPoint. The campus was almost completely surrounded by water making it challenging to find a way off campus. There were many students and others standing around with cameras taking pictures and video all around campus (later dozens of videos were posted online) and posting on social media. Moreover, filtering using the map would have provided a way for those looking for a way of campus to eliminate all superfluous information and see only the information coming from one area on their map.
This is demonstrated in our video of the prototype in action, combining the video streams and mash-up data of relevance to emergency management within an immersive, navigable, street-view representation of the environment.
By definition, the virtual nature of the VOST-type volunteers that receive and process this information means that they will often be far from the disaster area, perhaps even in remote countries. In such cases, the user can click on the video's live tile to bring up a contextual menu that provides a compass heading indicator along with a field-of-view cone for the associated mobile user, overlayed on a map. Once a person had found a safe passage using our system, via a tweet suggesting a safe route or possibly a picture or a video showing an unflooded area, they could promote that information to higher priority for others to see. In this regard, an additional motivation for us in developing prototype technology intended for use by the VOST community is that this helps move our project toward the goal of tapping into crowdsourced resources during crises.
This target heading indicator can be adjusted to point in the direction of interest to the responder, and accordingly this feedback will be sent back to the mobile device.
Homing in on the map, Victor finds another streaming video, being sent by Anne, who is closer to the fire. Noticing that the tweet is near the new staging area that Victor just flagged, she responds to the tweet giving directions to nearby help. They might instead simply add a confirmation after using the route, or perhaps provide an alternative.
Rubric: Canada Emergency Preparedness