This day camp series will cover information that we learned and have been trained to teach, from the Tom Brown Primitive Survival School.
Meeting Session A - January through May and Session B - August through December, to complete all the material normally given in our other Primitive Survival 1 & 2 Camps.
I got away from the grid, long live the Users, for 3 days and managed to not lose or kill myself via neglect or intentional recklessness. I forgot to check out what would have made a tenth lake, but it was a nice hike to that one so I am sure I will get to that one as soon as I can.
I didn't fish much, and what strikes I had sent the little fish flying but never far enough for me to touch. On my last day my buddy from work met me at a roadside lake and he watched as I got take after take on a huge variety of tiny flies but the closest I got to touching any of them was when a tiger trout came off at my feet. So I obviously mostly fish for little trout in small streams, and this high section above "Meat Harvest Lake" is the smallest that I have fished. This trip I realized something that seems odd to me, and when it happened I couldn't figure out why it seemed so strange. If you noticed that the header image changed, it is a more or less finished representation of the Uinta's as a trout, rather than the satelite photo of them that I had before.
While thinking about what to bring fishing next week I have been thinking of cutting down on everything that I can because I am hiking a couple of miles to a few lakes. So of course I am getting pretty curious about trying out the traditional Japanese method of tenkara. While I really like the idea of tenkara for it's own sake, I am a little turned off by some of the "info" people give on camera. I wanted to post pictures of the caddis flies I tied with shucks on them since they did so well.
I didn't quite get enough dubbing in the first go, but check out the shape of the body so far.
It was CA's 3rd birthday and he has been asking me to take him to the mountains to go fishing for a while so we did. After we stopped for lunch he wanted to use his own red fish pole sp we played around with it some more. Turning Safe Search OFF may display content intended for mature audiences.You must be at least 18 years old to continue.
Please enter at least one email addressYou are trying to send out more invites than you have remaining. You are welcome to come to just one class if you like, ie if you are just interested in Edible Plants or Tracking, just sign up for that day to attend. I went to 9 lakes in 3 days, plus a short stint at a stream in route to my initial hiking destination. Not recommended but it was in a very popular area on the weekend and I had my trustee map and compass.
I connected with brookies on a small off trail lake, and rainbows and tiger trout in more accessible lakes.
Even when forest fires are a benefit it ruins the fun of all if you can't have a fire because of fire restrictions. I try to carry very little "extra" gear with me when I fish anyway because I use a small sling and like to bring a big lunch. It's really the modern 12 foot rod collapsing to 20 something inches that really gets me excited, let alone that it can be taken down and put back up so quickly for safe traveling between holes. For instance in certain promotional videos they show a fishing situation and say that a cast can't be done with a conventional length rod.
Actually I would care, just enough to post the picture of the look on their face when I ask. I was devastated to learn that my attempts at making the most rediculous fly patterns that catch trout was pretty much a common theme.
It's a good little fly to have around when the fish are used to a better look at their food.
It was only about ten miles in the 3 days, and half of them were on day two as I mostly just checked out new lakes.
I can't tell if I was late or early but there were only a few depositing their eggs on the water. It is mostly brown trout, with a few smarter rainbows that decided to abandon the put and take lake. I also discovered how much a train of mules smells, how annoying people are that lose their dogs then yell at them when they find them can be, and just how silent it can be at night in an area with no other people. They make some tasty jerky and smoked fish, not to mention provide valuable services for the area, check them out. The second night I camped a few hundred feet from small waterfall so it wouldn't be so eerie.
Adults need to come to the Bow Drill Workshop to learn how to make their own Bow Drill set, or come to the Primitive Survival One Class.
I am thinking late or it was just not the best year for them, the water was a little lower than recent years.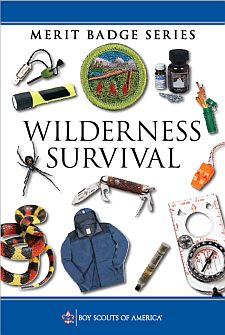 Rubric: How To Survive Emp