I thought this would make a nice followup thread to the thread I created a few years back when I bought my first Mac, as I've now purchased a pair of Bose MEI2i in ear headphones. I have two issues working against me: My ears are small and my ear canals are also pretty shallow with my eardrum closer to the surface than typical.
So I was in Best Buy today and browsing through the headphone section when i saw the Bose display, and as I was instinctively walking past it something caught my eye.
I decided to pick up a pair and see how well they fit me, and they're the most comfortable IEMs I've ever worn, by a significant margin. The sound on these is actually pretty good, better than I imagined it would be, but these aren't what I'd call a true Hi-Fi product. I won't be using these at home where I've obviously got much better sounding gear, but for on the go and in the office at work they'll work just fine. I'm not surprised that BOSE might produce some passable in ears, and from what I hear, no one does noise cancellation quite as well as the BOYSE! Every time I put the QC20 in my ears, I can't help but think a whole heck of a lot of R&D went into these earphones; they do things that I didn't think could be done. The Bose QuietComfort 20 "StayHear+" ear-tips are spectacularly comfortable and were very easy for me to wear for extended periods of time while traveling. I reviewed the one-button Android remote version of the QC20 and found the remote well positioned on the cable, and reaching and actuating controls was convenient and comfortable. With the control module in the palm of my hand, I wrap the cable around my four fingers until reaching the ear-pieces and then slip it into it's case when it's time to tuck it away. The only thing that worries me is the small brick of a power supply that seems so closely tethered to the jack of the iPhone 5s I plan to use. It's nice to see Bose stepping up with the audio quality on their products, especially since that's been the focus of their advertising since forever. I wonder if we can attribute this improvement to pressure from savvy enthusiasts like us (doubtful), or else a general improvement in the sound of headphones across the board against which the company needs to compete (more likely). Let me say right now that I've got my B&W MM1 desktop speakers blaring lounder than I would normally listen to them.
But that compromise in sound seems like it will be extremely worthwhile when flying, or when I'm trying to get a little peace and quiet (so I can listen to my music). Just think what it going to be like on your next flight when they start allowing people to make mobile phone calls in flight.
So when my spouse complains about the price I'm going to tell her I'll be motivated to use the vaccum cleaner.
Thanks Tyll for having the guts to point out that this Bose is worth it for those of us that deal with noisy environments.
I presently own a Shure SE535 earphones and I'm planning to buy myself a Shure SE315 for day-to-day commuting.
These headphones are so good at blocking out sound my co-workers thought I was yanking their chain when I was ignoring them while they were attempting to  talk to me. With no music on, I can hear them speaking, but they sound like they are very, very far away. I've also been using them in coffee shops, and sandwich shops and I have found the noise isolation they give well worth the price of these headphones. I suppose these are headphones best suited for travelers, or "anti-social" people The sound quality is a compromise if your used to high end equipment.
The convenience is that I no longer worry about damaging the QC20 due to the free floating battery unit on them. I easily get pain and inflammation in my ear canals and as a result can't use in-ear monitors normally.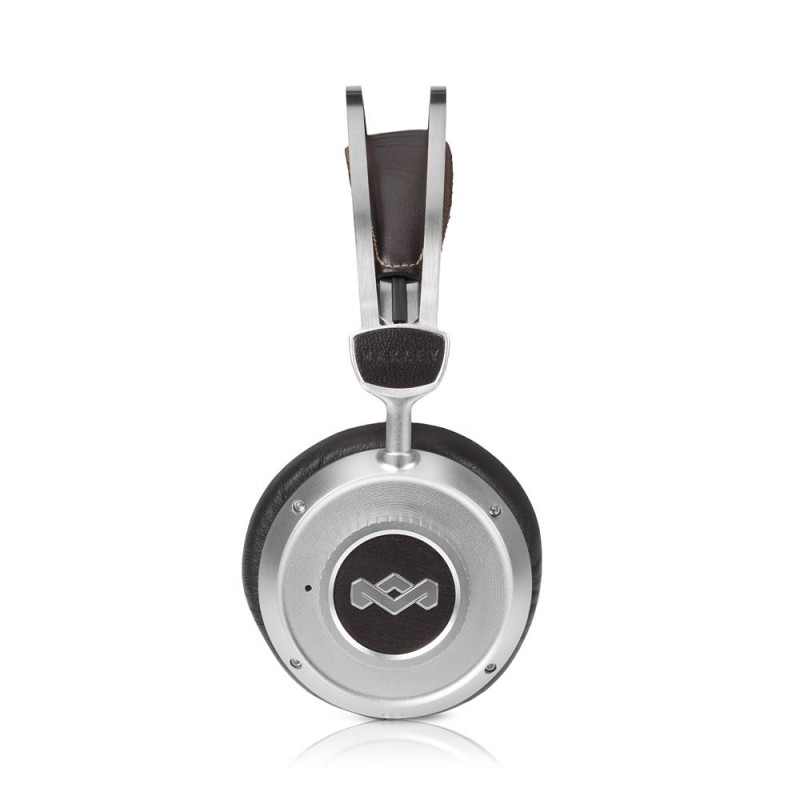 For that matter, sound quality is by far the most important quality, with ability to cancel sound when on the train, or in the office being a distant second, anything else other than one of these two that would do that well? Hi Tyll, most reviewers say that the Noise Canceling properties of the QC25 is better than the Qc20i ones. Anybody who has worked with computers for awhile (laptops, UPS, etc) knows that "expected" battery life is far from actual.
As much as I hate Bose, in my wifes new car (Mazda CX5), the Bose system sound surprising good.
I remember hearing the noise canceling headphones had and everything was wrong when listening to them. Calling them an "in-ear" earphone is a bit of a misnomer as they don't actually seal inside the ear canal, but rather rest against the opening---sort of like your finger tips when plugging your ears, but softer and with lighter pressure.
The battery is not replaceable; Bose claims it should retain its original capacity for 500 charge cycles and will operate for some time with reduced capacity thereafter. They gently rest up against the entrance to your ear canal, and the "wings" slip into the upper part of the bowl of your ear (cymba concha) for a secure fit. I simply let it dangle for a while as I first started to use the QC20 and it wasn't too terribly bothersome.
I found the included case very convenient and easy to carry in a shirt pocked or briefcase.
Most every coffee shop and sandwich shop I frequent for lunch has music blaring or the flat screen cranked.
Lowering the volume might help, before going into the "Aware Mode", but that two step process pretty much insures you'd miss part of the conversation or announcement. I'm listening to "Congo Square" from Sonny Landreth's Grant Street CD and the drums sound great, as does the guitar. And of course the screaming child in the next row over is going to make the $300.00 for these headphones sound like a bargain. My only nitpicks are that the manual and safety manual come folded like a crazy paper road map made for Hobbits. I had previously warned them that the these noise reduction headphones were going to block them out. Being on the pricier side for such tiny ear buds, I held off on the purchase of the Bose QC 20 for many months. We all know these are excellent for noise cancelling on long hauls, sound quality between very good to excellent when NC turned on.
It's not ideal to have a battery pack dangling, but hey, it might be reassuring that when the lithium batteries do die, we could still use the NC as long as it's plugged into a power source. Of course I don't have a state of the art, super-tricked out car with those contest winning multiple subs (and 10K watt amps) that leave NO TRUNK space in your car. But "Noise Canceling" has become a big buzzword, so much so that many people want it without even knowing what it is (I explain it here), which just drives the market up for crappy noise cancelers. In very loud environments, audiophile-quality reproduction really isn't appreciable with all the background noise, even if you can reduce it significantly. If you've spent any time with a normal in-ear headphone you'll know that getting a good seal is critical to getting good bass response. Both remotes include a button to engage the "Aware Mode", which significantly reduces the noise canceling and opens a microphone to let you hear outside sounds. These ear-tips have a unique mating with the ear-piece, sliding over a nozzle and clicking into a small barbed detent to secure the tip onto the housing. What good are high end headphones if outside noise overrides your own higher end headphones?
The noise cancelling was truly impressive, even if the sound, while not the worst thing I've ever heard, wasn't anything special.
But the power brick wire blocks the camera .  I'll have to play around with different mounting options. I can feel my desk vibrating, from the speakers, under my hands as I type this This is amazing! I can't hear my typing on the chiclet keyboard.
These headphones came in handy as I spent two weeks in a common area with a lot of conversations going on.
I speculated that they would meet my traveling needs but I was dissatisfied with other active noise canceling (NC) cans. The comment submitted by JamesFreedman mirrors my exact concern; these are $300 earphones, and sooner or later, batteries do get to a point where they no longer hold a charge.
Technical specifications can help you pick the headphones that will work best with your audio equipment. The problem I have with it all is that most people just don't need noise canceling headphones in the first place. If the QC20 improves upon both, then I'd have to say it's potentially a genuinely good product (the more cynical among us perhaps saying that this brings Bose's count for such things up to two ). Due to my previous experiences with active noise canceling cans, I was skeptical that active NC cans would be of good quality in terms of NC, sound quality (SQ) and build quality. Yes, these can be still be used without NC, but it beats the point of having them, especially that (in passive mode) there are much better sounding earphones for much less than $300. I mention the size of this cable as it's a tad larger than similar cables on IEMs, but it's pretty compact considering how many conductors must be inside. The fit and comfort of these tips in my ears gets an A+ from me; Bose engineers did a great job with this critical physical interface.
Its strongest point is in the percussion, very fast, agile and if there's bass, it'll play. I'm speculating a bit here, but I reckon each ear-piece has two microphones (one external and one in the bore of the earpiece) and one driver, and the Apple remote has a mic, three player control buttons, and the Aware mode button.
I appreciate your reviews on other headphones and obtained a few entry level cans such as the Koss KSC 75, Sennheiser PX 100ii and the Monoprice 8323.
Assuming they all share a common ground, that's a total of 11 signal carrying conductors and at least one ground; so the cable from the remote to the control module is at least 12 conductors.
I also have a short Shure 9" extension that might help if I want got get really Rube Goldbergish.
The entry level cans I mentioned previously are awesome and each set of cans fit a particular situation very well. However, I needed a set of cans for travel that blocked extremely noisy environments, were portable and had adequate SQ. I second your recommendation for the Bose QC 20 ear buds and have used them extensively for several months. I love using them in situations where a sense of isolation from outside noise is required ie coffee shops, airplane flights, driving in vehicles and other noisy applications.