This lovely cushion shaped bright emerald stone is so exquisitely framed in almost a carat of micro-set diamonds and rich platinum mounting and chain.
Geometric in style, our tiered emerald and diamond necklace is breathtaking and multi-dimensional.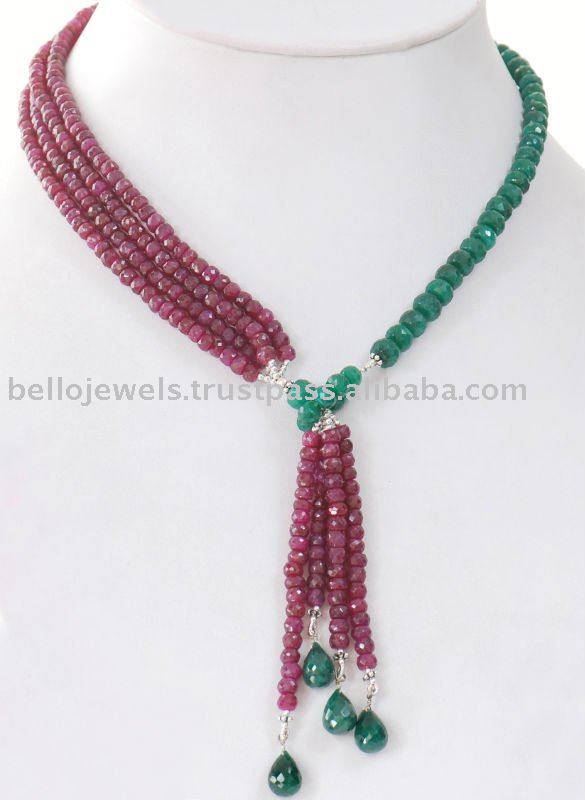 Constructed from layers of hand-wrought precious metal, this piece was designed around the center emerald to appear architectural in design. This handmade necklace was created by our master jewelers from white gold using only tools guided by hand.