The Cloudy Wolf earrings are very popular and this pair comes in the form of studs which requires piercings to wear them.
Suspended from faceted ovals of pale blue topaz sterling silver domes are studded with cheerful citrine and peridot. Crafted from 18 carat rose gold plated brass and studded with square-cut cubic zirconia, this gorgeous pair looks stunning with hair up or with a short bob. These sleepers are corporate enough for the office suit and will take you nicely to post-work drinks in a little LBD. All Astrid & Miyu's pieces are nickel free and come with love in their signature packaging. 18K rose gold plated brass, cubic zirconia Rhodium plated brass, cubic zirconia As most of our pieces are costume jewellery made from brass, plated with 18ct rose gold, 14ct gold and rhodium, they need special looking after for you to enjoy the beauty for a longer period of time. Double crescents suspend a gorgeous gathering of charms in this stroke of bohemian brilliance.
Suspended from faceted oval amethysts totaling 3 carats sterling silver domes featuring traditional wire and bead motifs are studded with 3 additional carats of amethyst.
A pair of hallmarked solid sterling silver pointed lightning bolt earrings with a highly polished finish. The bolts sit on the ear like a stud and the point hangs below the lobe like a drop earring. Silver jewellery remains at its shiny best when worn daily or kept in a dry, air-tight box or bag.
To clean any tarnishing, simply polish with your Edge Only silver cloth to regain a silver finish. Regular use of a silver cloth removes light tarnish and inhibits re-tarnishing, prolonging the original sparkle of your silver. Birthstone for: November These earrings are hallmarked by the London Assay office in accordance with the Hallmarking Act 1973.
For cleaning the gems please use a soft cloth that is soaked in warm soapy water as this the only recommended substance for cleaning moonstones Silver Jewellery will naturally tarnish over time. For cleaning, please us a soft, lint free cloth for your jewellery to keep looking shiny and lustrous.
The studs have a crystal quartz gemstone and are set in 18 karat rose gold plated vermeil on sterling silver.
Ancient Japanese believed quartz formed from the breath of a white dragon, and regarded it as representing perfection.
The earrings are hallmarked in the UK by the London assay office in accordance with the Hallmarking Act 1973.
For the care of the crystal quartz gemstone, please use a soft cloth with luke warm, soapy water is always a safe method.
Simply put the pearl stud through your ear and then slide the tassel section onto the post from the back and finally attaching the scroll to hold it in place. The bar of the tassel section has two size notches to allow for different sized ears, the pearl should sit just below the lobe.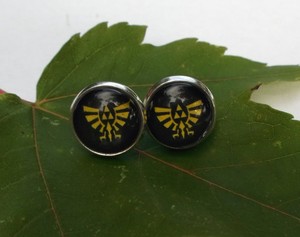 They are made from oxidised sterling silver fading to bright silver at the end of the tassels, with 5mm white freshwater pearls. Sterling silver is a precious metal and as a result of its composition your silver jewellery may tarnish gradually over time. Tarnishing is a natural process that is caused when sterling silver is exposed to humidity and chemicals such as hydrogen sulphide in the air. To minimise the speed of this process we advise you to do the following: • Remove jewellery when bathing, showering or swimming as water and chemicals (especially chlorine) can affect the longevity of the gold plating or encourage silver to tarnish.
If you piece is partially oxidised we advise cleaning the bright silver areas by rubbing with a silver polishing cloth.
Jewellery that is comprised of just silver without an oxidised finish can also be dipped in silver dip. Soft porous stones such as pearls and opals must not be dipped in silver dip as it will penetrate the stone and could lead to discolouring.