CoachUp, the nation's leading sports private coaching company, today announced the addition of John Kelley as CEO. Kelley, a 30-year marketing veteran, served in a variety of leadership roles in both Fortune 50 companies and startups. But it was Kelley's most recent role as marketing and eCommerce lead at The Princeton Review -- whose core customers are kids and their parents – that most interested CoachUp and why he was so aggressively pursued.
As the nation's leading private coaching company, CoachUp has over 13,000 coaches across the country, conducting hundreds of training sessions per day, in everything from basketball and soccer, to fitness and dance. Reach out to the author: contact and available social following information is listed in the top-right of all news releases. While all of us at CoachUp were super disappointed at the result of Game 3 last night, in which the Oklahoma City Thunder hammered the Golden State Warriors for a series lead in the Western Conference Finals, we still had a major reason to celebrate.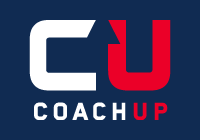 Around 10:15, during late third quarter action, our newest commercial featuring Stephen Curry and Julian Edelman flashed in front of our eyes.
Ben NadeauSomehow, Ben is a Red Sox, Nets, Packers, Avalanche, and Arsenal supporter -- yeah, it doesn't make any sense to him either. I'm gratified he chose to join our team and excited about the contribution he will make to our growth and success.
The Company was sold to Internet juggernaut IAC in August, 2015 for a spectacular return for its investors. CoachUp helps athletes find the perfect coach, and helps them get the most out of their ongoing training.
In the Boston area, Brookline, Allston, Arlington, etc, we aired our very first commercial on television!
As a company, it's so incredibly gratifying to see your hard work pay off, but it motivates us at CoachUp to work even harder.
CoachUp coaches rely on CoachUp to build their web presence, market their services, and manage their business.
If you missed it, no sweat — it'll air again during Game 4, so keep your eyes peeled!