If someone sticks by your side through your worst times, then they definitely deserve to be with you through your good times.
But try this on – what if instead of being a passive bystander, we are active participants in the trust game?
Trust, therefore, is an experience that you control and you must first decide to be WILLING to trust. We experience trust of others and the feeling of being trusted on all of these levels but they don't necessary match up.  Getting clear on the levels on which we do or do not trust others gives us the ability to have clear, targeted dialog that focuses in on what we value, where we experienced a break in trust, and what requests (or offers) are available to help restore trust. Alternatively, consider a relationship in which you do not feel trusted.  Think about where the breaks may have occurred where trust may have been injured.  On what levels do you believe that those breaks reside?  Can you open a conversation to discover the other person's point of view?  Can you request that person be willing to re-establish trust?  What offers can you make to help to restore trust? What is it in the past that you are not willing to accept that is preventing you from trusting now?  What needs to happen to come to acceptance?
TestimonialAfter a result-less decade of psychotherapy and half a decade more of desperate attempts to live peaceably with our special needs adopted child, I made a coaching appointment with Carmen. If you are suffering from the daily, stomach-churning stress of an impossible relationship, I cannot recommend Carmen's coaching highly enough. Our goal is to help you by delivering amazing quotes to bring inspiration, personal growth, love and happiness to your everyday life. As the country slowly begins to mend, the Health Communication Capacity Collaborative (HC3) team in Guinea is working with the hardest-hit communities to rebuild both the communities' trust in the health system and the quality of care that they receive.
The first, and arguably most important, activity to rebuild trust in the health system is the community dialogue — a process to bring together patients and health providers to discuss how to make health services better.
In November and December, HC3 organized four community dialogues in the capital city, Conakry. After the event, participants from both groups expressed their gratitude for opportunity that the dialogue provided to improve communication in the community.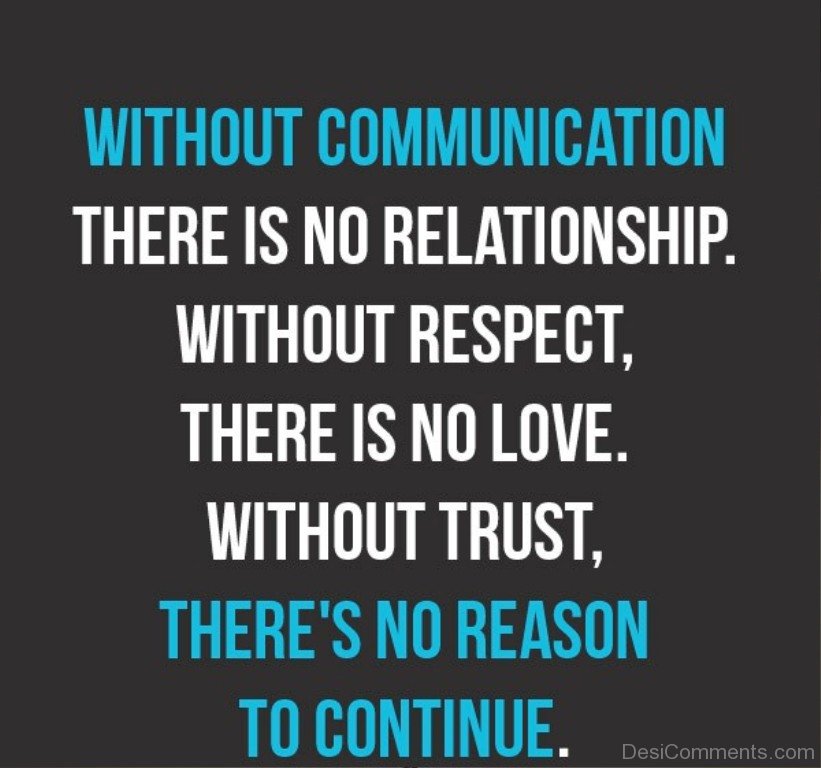 HC3 will continue to support these community dialogues across Guinea, as the crucial first step of the quality improvement activities. Subscribe to Blog via Email Enter your email address to subscribe to this blog and receive notifications of new posts by email. This website is made possible by the support of the American People through the United States Agency for International Development (USAID). Nice recently traveled with Bishop Johnson of The House of the Lord to a community leader and police chief forum in Washington, DC. The Akron Police Department has also started the "Coffee with the Chief" program, which focuses on sitting down with the chief and having a conversation about what is going on in the community. On what level (or levels) are you experiencing a break in trust?  What observations led to that break?  Are you willing to re-establish trust?  If so, what requests do you need to make?
Trust and confidence in health services were already low, and the rapid spread of the epidemic further fueled the fear and distrust of these services. HC3's approach incorporates evidence-based social and behavior change communication (SBCC), capacity-building and quality-improvement interventions. By involving both community members and health providers in the early stages of the health center revitalization process, they are not only able to identify the key problems and concerns, but they are also more likely to be engaged as part of the solution. Neighborhood leaders, representatives from women's and youth groups, and religious leaders were invited to meet with health-center supervisors, doctors, nurses and other health staff to share their concerns. The Health Communication Capacity Collaborative (HC3) is supported by USAID's Office of Population and Reproductive Health, Bureau for Global Health, under Cooperative Agreement #AID-OAA-A-12-00058. Nice talks with host Pat Reese about how the Akron Police Department is working with the community to strengthen communication and trust. This opens up a dialog between the officers and the citizens, so they can learn firsthand the issues that are facing the city.
The forum focused on community relationships between citizens and police officers across the nation. After the release of the last Ebola patient in mid-November, Guineans tensely waited for the 42-day period to pass so they could finally be declared free of Ebola. Over the next few months, we will highlight different parts of the process, from facilitating community dialogues to promoting Gold Star branded revitalized quality health centers.
HC3 is based at the Johns Hopkins Bloomberg School of Public Health's Center for Communication Programs (CCP). Nice talks about community relationship-building events and the importance of the Akron Police Department being together with the community not against it. You're a partnership, and partnerships can't function without regular communication and compromise.
Over 270 participants engaged in lively discussions about the kinds of barriers to service utilization and how to improve the care provided to their communities.
This movie certainly has some bearing and is some reflection of my real feeling about relationships, because I do have commitment issues.
Participants identified the high cost of services as a key barriers to use – including providers unofficially charging extra for services, unfriendly welcome by health providers and lack of information given to patients by providers.
Government information and does not necessarily represent the views or positions of USAID, the United States Government, or The Johns Hopkins University.