I tested the boards and tried to troubleshoot the code I wrote (also, no success, because of the C libraries on my PearPC). After that, get your FabISP or AVRISP and your FTDI cable, and get the master board connected to the FTDI and to the AVR. Then, open the C code with your favorite text editor (I recommend Notepad++ for Windows, TextWrangler for Mac and GEdit for Linux) and change the node id (in the #define node_id '0' line) from 0 to 1 (because the master board is number 0). After that, disconnect your master board from the FabISP or from the AVR and connect a cable from the master 4-pin to the node 4-pin. This week's exploration into the possibilities of what is out there (and within our reach) made me realize many new constraints to my product's value proposition.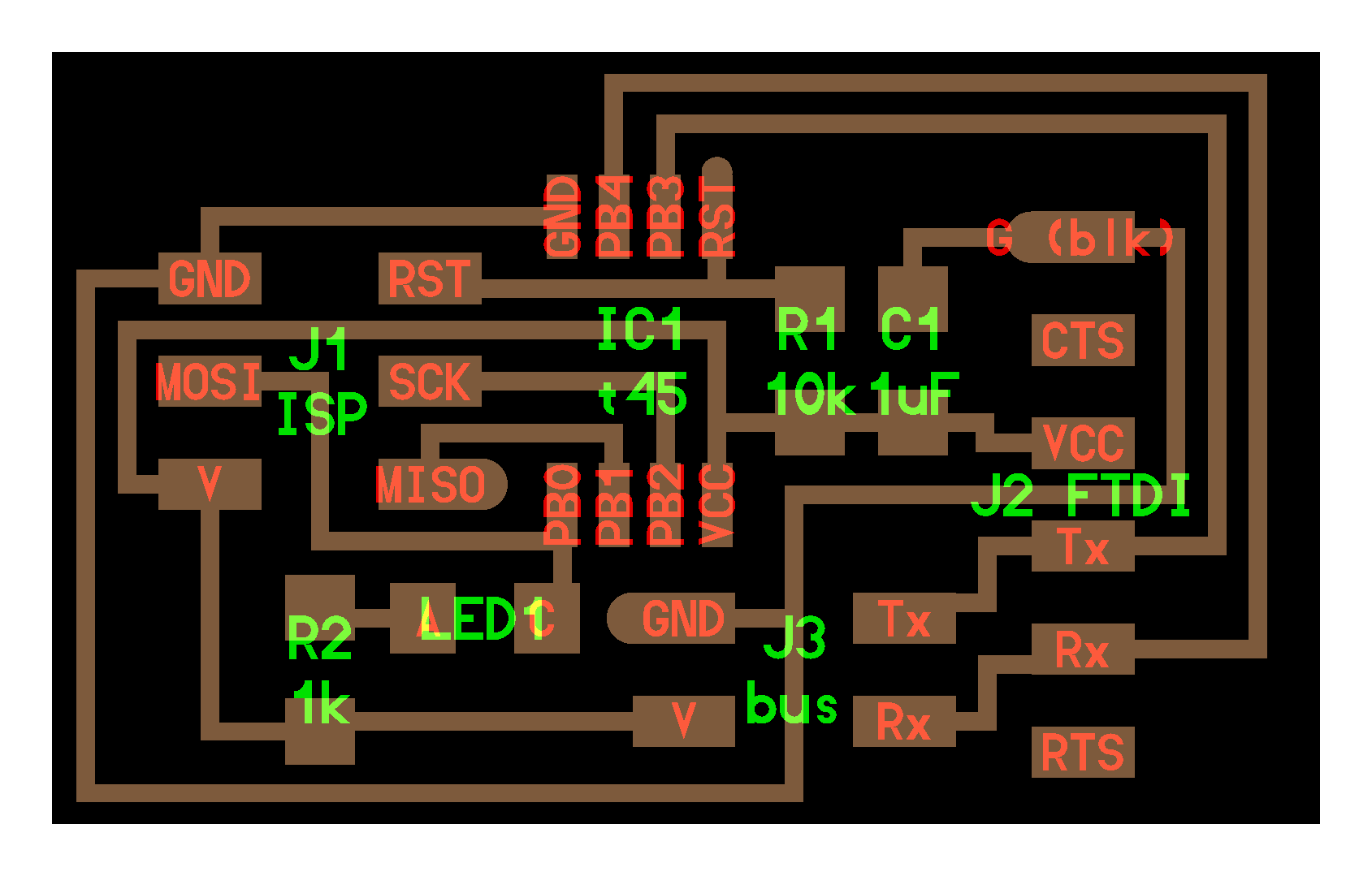 I met with Amir multiple times to talk about my project at the time and we reasoned that since I needed so many indpendent and wireless components also running a motor, I should look at the Tessel boards that were also well-documented on the interwebs. Programming Fabduino tutorials were really useful in contextualizing where this was all going. It was a tough time that led my final project to change into a second and third version, all in one week. I later discovered Amanda's milling tutorial that would probably make it much easier and straightforward to understand. I was unaware of how non-trivial and relatively new it was for the DIY community to be able to send information (especially wi-fi) through the internet that does NOT require a server permanently installed to support the process.

Just hovering over the path that it should be making, but too high above it to acutely be milling anything. Just as this week began, a post was submitted on the very issues we were struggling with the week before, in Networkign and Communications week!