A mother and daughter dispute is resolved by the "Yaya sisterhood" - long time friends of the mother.
Original Theatrical Date: June 07, 2002New York playwright Sidda Lee Walker (Sandra Bullock) is a long way from her Louisiana hometown, but an even greater emotional distance separates her from her mother Vivi (Ellen Burstyn). Written for the screen and directed by Thelma & Louise Academy Award winner Callie Khouri, the stellar all-star cast also includes Maggie Smith, Ashley Judd, Shirley Knight and James Garner.
Screenwriter Callie Khouri makes her directorial debut with this adaptation of a pair of popular novels by author Rebecca Wells, Divine Secrets of the Ya-Ya Sisterhood and Little Altars Everywhere.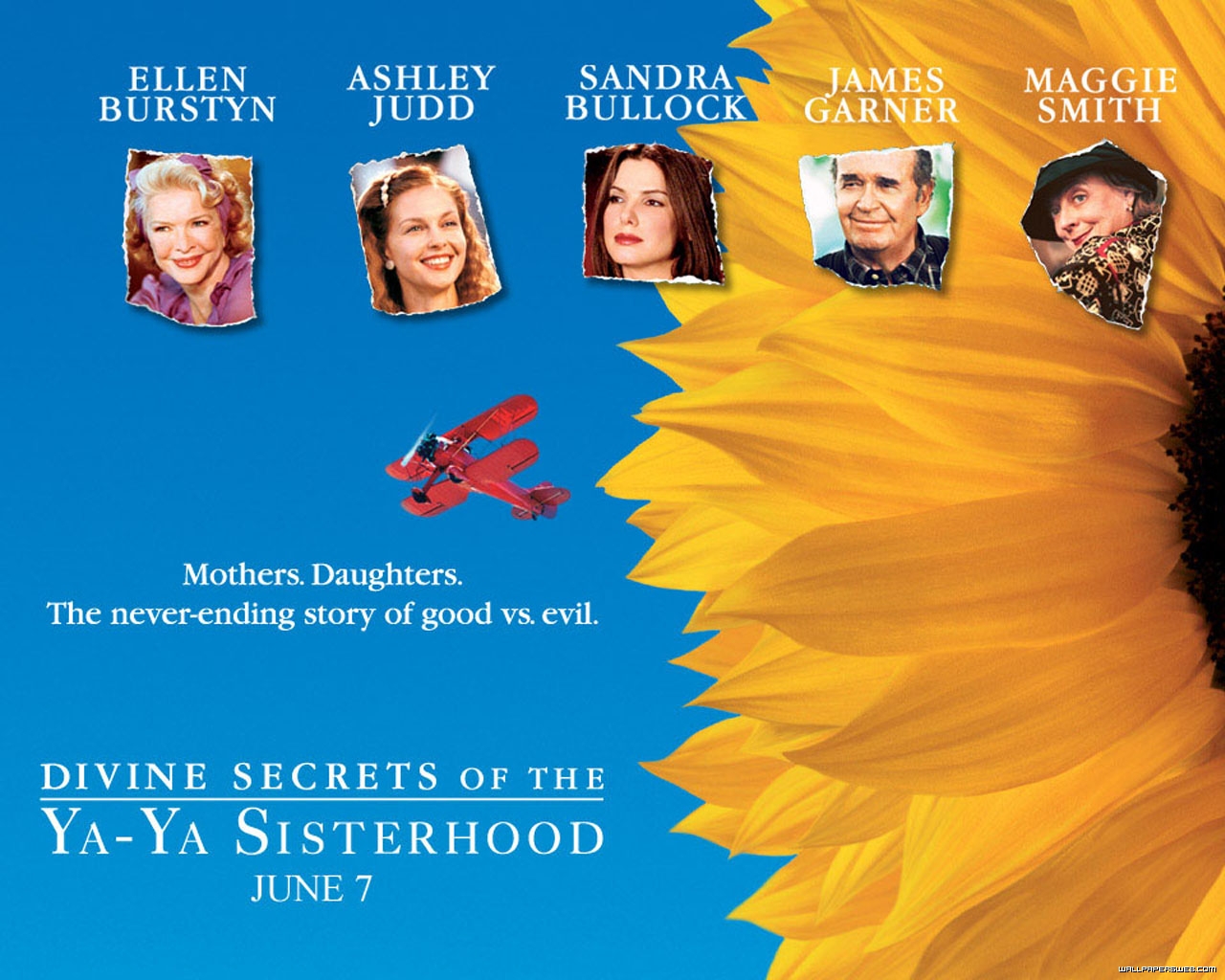 The Ya-Yas—sworn lifelong friends of Vivi—stage an unorthodox "intervention" to bring daughter and mother together in this warm, winning adaptation of Rebecca Well's bestsellers. Sandra Bullock stars as Sidda Lee Walker, a New York playwright who opens a can of emotional worms with her estranged, boozy mother, Vivi (Ellen Burstyn), when she discusses her painful childhood and particularly Vivi's less-than-enviable mothering skills in a Time magazine article. The eccentric Louisiana drama queen Vivi has already been barred from her daughter's oft-delayed wedding to her fiance, Connor (Angus Macfadyen), so the article sends her into a rage. Coming to the rescue of the relationship are Necie (Shirley Knight), Caro (Maggie Smith), and Teensy (Fionnula Flanagan), a trio of bickering women, who, along with Vivi, formed a secret society of feminist empowerment and friendship 60 years earlier that they dubbed the "Ya-Ya Sisterhood." The Ya-Yas kidnap Sidda and bring her home to Louisiana, where they reveal to Sidda via a carefully maintained scrapbook her mother's painful past (with Vivi portrayed in flashback by Ashley Judd), effecting a rapprochement between mother and daughter.