The Secret USB Copier enables you to automatically copy files from connected USB drives to your hard drive. USB Hidden Copier is a portable application that copies all the content (files and folders) from the USB drives that are connected to your computer and saves it to the hard drive. First copy is made 3 minutes after computer starts and then every 10 minutes the content will be overwritten, so you will have always latest content of that USB.
In order not to copy you own USB Drive you can create a file named "friendflag.winxp" and put it directly on your USB (this file can be also with hidden and system attributes so you will not delete it accidentally). To use USB Hidden Copier, after download the zip file, run the Control Panel.exe from the zip archive file.
First of all, you need to click the "Install" button,  then click "Start" to start the program and "Stop" to stop the program or use combination keys to start and stop the copying process.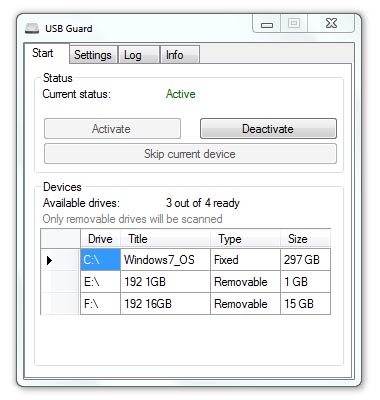 Shortly after your friend has plug in his or her pen drive to your computer and you have run virus scan to the pen drive, you can then start copying the pen drive content immediately by pressing the Alt+C key. It's the time of the year again when we are busy keeping track of the number of days until Christmas. Looking for honest software or hardware review, event coverage (Malaysia only), sponsored posts or got news tips for us, simply send us an email here.
It detects plugged-in removable drives and scans their files without letting the owner know. This process is invisible and the user (or the victim) doesn't know that his or her content has been secretly copied. So when the program finds this file it will not copy the drive when it is located (your USB).
The blog contains great sources of information on Windows software application, Android and iOS related apps and mobile devices, gadgets and everything that might interest tech enthusiasts. It provides lots of customization possibilities, such as file size, extension, date and more. If yes, let find out how people can copy your files and folders from your USB drive into their computer without you even notice it. Even if you sit in front of the computer, your files from your USB drive can still be secretly copied by others.