This issue was discussed at some length on the Community Forum with Frank Hamelly supplying a SQL script to update the assets.
With my client I took a slightly different tack and used the Fixed Assets Modifier tool in the Professional Services Tools Library (PSTL).
However, PSTL is written in Dexterity and allows the use of Dynamics GP Macros; so after doing an extract of all Asset IDs I was able to use mail merge to generate a macro to update all fixed assets containing a hyphen in the Asset ID. I have checked Microsoft Dynamics GP 2015 and a hyphen is still disallowed in the Asset ID field. The Inside Microsoft Dynamics GP blog has started a series of posts on the new features of, the soon to be released, Microsoft Dynamics GP 2015. Now, in a single step, you can close your year and print a status report of all the assets that are being affected by the close. I have submitted a suggestion to Microsoft Connect which I would appreciate people voting for.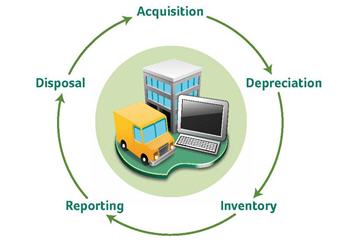 As GP doesn't support this, clients are often reluctant to use the Fixed Assets module as they will have to handle the long-life assets in Excel and they commonly take the view that they might as well do all assets that way so that they are all stored in the same place. Updating GP to support three character years would be of great benefit and allow assets to be depreciated over the correct life span. The Inside Microsoft Dynamics GP blog started a series of Microsoft Dynamics GP 2013 R2 Feature of the day posts the other day.
I can see this being very useful to a number of my clients using Fixed Assets where they have a number of different asset classes where having different prefixes for the different asset types would be very useful. This tool works on a single asset at a time and, unlike some of the other modifiers, does not allow import of a spreadsheet.
As I have done for the last two releases, I intend to shadow these posts and add my own opinions on these new feature; the series index is here.
Microsoft Dynamics GP 2015 Fixed Asset Management has a new, optional, report in the Fixed Assets year-end closing routine.
As they did with the Microsoft Dynamics GP 2013 Feature of the Day posts they are doing them as short posts containing a PowerPoint slide show.
Microsoft Dynamics GP 2013 saw the introduction of feature which allowed the Asset ID to be defaulted in the same way as the Voucher Number.
GP 2013 R2 has seen this feature extended further to allow each Asset Class to have it's own Asset ID range defaulting.