This newly redesigned edition of The Leadership Lessons of Jesus is expanding to include more than seventy unique easy-length readings that explore and adapt the individual techniques that made Christ's leadership so powerful. Enabling JavaScript in your browser will allow you to experience all the features of our site.
In their book, Briner and Pritchard hold up the example of Jesus as a leader worth emulating by modern leaders.
The book is composed of 51 short reflections on verses of the Gospel of Mark that demonstrate the principles of Jesus's style of leadership.
Each chapter opens with a long passage from Mark and then focuses on one key verse from that longer passage. The remainder of each chapter is a mini-devotion on the particular leadership quality illustrated by each passage.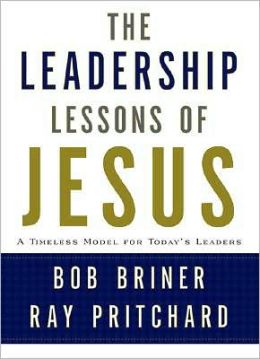 For example, Briner and Pritchard narrate the story of Billy Graham and the temptations he has faced as a great modern leader as an illustration of Mark's story of the temptation of Jesus by Satan. Some of the other principles of leadership that emerge from this book include the ability to delegate, the practice of strategic withdrawal and the practice of loyalty and honesty. Because of its choppy style and its vignette-like structure, the book ultimately lacks any coherent vision of leadership style.