Live Video Streaming Presentations with Powerful functionality that delivers easy viewing of slides and other documents, shared Internet access, virtual whiteboard, and a media center— all through an easy-to-use toolbar. Instructor can view each student's session when you perform your hands-on labs, the instructor can access your remote system to demonstrate and assist while you sit back to absorb the classroom style mentoring you expect. Public and private text chat allows for increased interactivity between participants and can be easily saved as a text file. The NAVAIR Leadership Development Program virtual office, the brainchild of participant Marie Marrero, gives employees a one-stop shop to access program materials, links and other resources.
Marrero, a supervisory information technology (IT) specialist, led a project in 2013 to develop an NLDP virtual office, where employees can access NLDP materials, links to relevant websites and other resources, through a virtual interpretation of a standard workspace.
Jenny Russell, NLDP manager, echoed Marrero's sentiments about the importance of digital collaboration. Carlton Russell, a systems engineer and NLDP participant, also praised Marrero's efforts on the virtual office and lounge. For Marrero, the lessons of collaboration and diversity of thought, which she learned from her time in the NLDP, have really hit home.
She said she has applied this lesson to a church volunteer group of 80 people she leads that spans multiple generations and cultures. Wonderful article Marie on your efforts to support the NLDP Program with your ground breaking NLDP Virtual Office!! In addition, Wes has served as president of LiveOps, a North American based provider of cloud computing solutions for contact centers, and served as President of the Enterprise Division at Nuance Communications. Mark's innovation inspired the birth of a new market opportunity within the contact center industry, and has helped place VHT as the leader in virtual queuing and multichannel callback solutions.
With 20 years in the industry, Mark uses his experience as both a solution developer and an end user to solve the challenges facing today's contact centers. His strategic, customer-centric approach to matching customers with the right solutions is a successful formula that builds trust and loyalty for the long term.
After majoring in computer science and accounting at Kent State University, he obtained his CPA at Ernst & Young and then later progressed through several technical and management positions in both public and private industry. As VP of Product Management and Engineering, Kevin brings strategic vision and over 18 years of experience in Enterprise software development. Kevin holds a BS in Electrical Engineering and Materials Science and Engineering and an MBA from the University of California, Davis. Tracey earned her BSBA in Human Resources from Rider University, and has over ten years of human resources experience. The two have been so successful that at least four other NAVAIR programs have set up similar virtual offices, Marrero said.
He has spent over 30 years in the tech industry, focused on establishing successful go-to-market strategies that are backed by strong operational processes. Wes holds a BS degree from the University of Illinois, Champaign-Urbana, and an MBA from the Kellogg Graduate School of Management at Northwestern University. Prior to founding VHT in 1995, Mark entered the industry in 1988 working for Bally's Sports and Fitness Centers at their corporate call center. Prior to joining VHT in 2012, TJ was Senior Vice President of SaaS Sales at LiveOps and Vice President of Sales for Nuance's Enterprise Division. TJ lives in Irvine, California with his wife and two children and earned his degree from UCLA. Prior to joining VHT in 2014, Jim served as Senior Implementation Consultant and Project Manager with Sererra Consulting Group. Over the last 16 years, he has been involved in many challenging business platform upgrades, conversions and retooling projects, all with the goal of improved efficiencies, quality and a return on the invested capital.
Prior to VHT, Kevin led Product Management at inContact, establishing a strategy focused on growth and product innovation.
Kevin is passionate about making the world a better place by delivering solutions with an emphasis on improving Customer Experiences.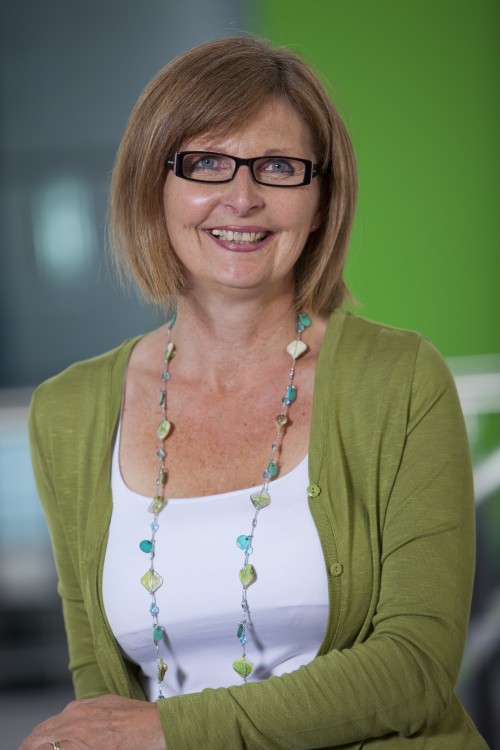 Prior to VHT, Tracey worked with Pearson Education, the world's leading educational technology and services company in San Antonio, TX. She is also a member of the Society for Human Resource Management (SHRM), the world's largest association devoted to human resource management.
He rapidly advanced within the organization and eventually had direct responsibility for Bally's national call center operations. During his time at PSI, Mark realized the need for a virtual queuing solution to address problems that plagued the contact center industry, and in 1995 he sold PSI and founded Virtual Hold Technology. In addition, TJ directed successful sales initiatives at Genesys as Vice President of Sales that led to rapid growth and secured Genesys' position as a leader in contact center technology. Jim had joined Sererra from TOA Technologies, where he sourced, implemented and managed Intacct for nearly four years, producing results that were recognized with Intacct's presentation of its Customer Success Award.
In addition, Kevin has held successful product leadership roles at Genesys, Kana Software (acquired by Verint), and Oracle.
Marrero used her technical skills to develop an NLDP virtual office and SharePoint lounge to share resources and encourage collaboration. During his time there, Wes grew the company's revenue significantly, established Genesys as the contact center platform market leader, and successfully engineered several acquisitions, which contributed to the stellar growth of the company. Today, as President, Mark leads all of VHT's cloud and software-as-a-service initiatives.