Programme PartnersMinistry of Gender, Labour and Social Development, Makerere University (Department of Social Work and Social Administration), AYIVU Rural Participatory Development (ARUPIDE). The provision of educational opportunities to all citizens is central to Uganda's developmental poverty alleviation, social empowerment and transformation strategies. As noted above, the NFELSTP targets out-of-school and socioeconomically vulnerable youth (such as orphans, street youth, sex workers, domestic workers) from marginalised rural and urban-slum communities.
In order to empower vulnerable and marginalised youth, UYDEL provides them with vocational and livelihood training in different skills or trades including hairdressing, tailoring, motor mechanics, carpentry, electronics, welding, and cookery. Professionals, including academics and development specialists, play a critical role in the development and implementation of UYDEL's programmes.
UYDEL has recruited two professional social workers who act as the key programme facilitators. The identification, assessment and recruitment of vulnerable youth into the programme is done in different ways and by various stakeholders, including the youth themselves referring their peers to the programme, and community-based parents' support groups, community leaders, artisans and activists identifying affected and vulnerable youth. In order to effectively equip learners with sustainable practical vocational skills, the training of learners under the NFELSTP is primarily through the use of participatory methods (i.e. Employment generation, poverty alleviation and behavioural change: a majority of the youth who completed training in various vocational trades are now gainfully employed.
Youth and community empowerment: the programme has equipped the youth with practical life and vocational (marketable) skills and as a result, they are now less vulnerable to manipulation and exploitation by employers as they are now better able to negotiate their employment conditions including levels of remuneration. The programme has also boasted the business activities of master artisans who can now employ more youth and provide better services to their communities. Although the programme has had a positive impact in the lives of marginalised and vulnerable youth and their communities, it has also encountered major challenges. Time limitations: the trainees are supposed to complete the skills training programme in (on average) three months. Some trainees are demotivated by the fact that some artisans do not pay them despite the contributions they make to the growth of their businesses. Artisans have also raised concerns that some youth who dropped out of school or never attended school tend to have difficulties in grasping the basic practical concepts necessary for skills acquisition. Community mobilisation and involvement of key community leaders, parents and the youth themselves is central to the success and sustainability of non-formal educational programmes. Integrated programming: because marginalised youth have multiple socioeconomic problems, it is imperative to institute holistic and integrated learning which addresses this.
Cost effectiveness: the use of local master artisans instead of formal vocational institutions is a more cost effective (cheaper) approach of implementing non-formal youth educational programmes.
Regular monitoring: a social worker needs to make regular visits and hold meetings with local artisans to monitor the progress of training. UNESCO Evaluation Report (2006) Non-Formal Education and Livelihood Skills for Marginalised Street and Slum Youth in Uganda. Various educational programmes and policies including the Universal Primary Education (UPE, 1997), the Universal Secondary Education (USE, 2007) and the Functional Adult Literacy Programme (FALP, a component of the national Poverty Eradication Action Plan – PEAP) have been instituted in recent years.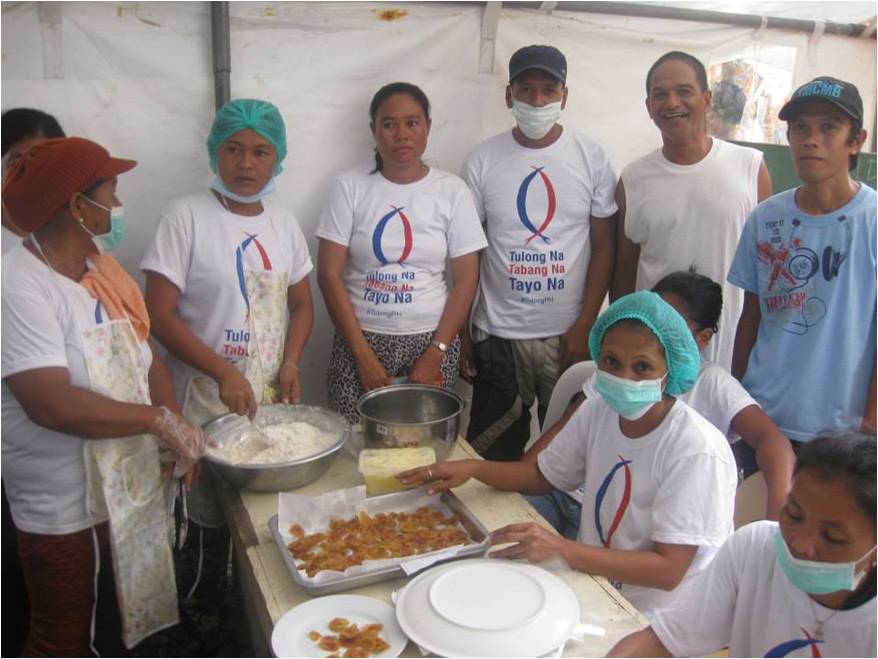 Since its inception in 2004, the programme has been implemented in Kampala and Arua districts (urban and rural respectively). Similarly, during the development of the NFELSTP, UYDEL worked closely with professionals from Makerere University, UNESCO, the Ministry of Gender, Labour and Social Development (MoGLSD) and various NGOs and CBOs.
In particular, the facilitators are responsible for community mobilisation, coordinating and monitoring programme activities, implementing public awareness campaigns and identifying and placing learners with local artisans who are skilled practitioners in selected vocational trades.
Additionally, programme facilitators (social workers) also undertake regular visits and hold discussions with youth from marginalised rural and urban-slum communities to enlighten them about UYDEL's non-formal education programmes. This has not only enabled them to be self-reliant but has also improved their quality (standard) of life.
Furthermore, it has also enabled youth to establish their own income generating enterprises, thereby generating more employment opportunities for other youth in their communities. For example, the grant from UNESCO did not cover the costs for the purchase of training tools, clothing and protective gear and transport to training centres. This has had a negative impact on their ability to effectively train the youth and has also shifted the burden to UYDEL by way meeting extra costs of buying tools for the youth to train with. This period is too short to enable trainees to effectively acquire practical skills especially in view of the fact that some of them lack the basic and necessary literacy skills. This has led to perceptions that the artisans are motivated by making profit rather than assisting the youth to improve their lives. Such trainees tend to spend more time acquiring a skill, which inevitably increases programme costs. Most importantly, active community participation is essential in identifying the most vulnerable and deserving youth from the communities. For example, literacy and business skills are central to enabling trainees to establish their own enterprises. It not only helps to cater for more vulnerable youth but also serves to expose trainees to specific realistic work conditions and the challenges they are likely to meet.
Although beset by severe challenges such as the lack of resources and sustained political will, these programmes have had some positive educational impact. Noteworthy, professionals played a central role in the development of the project curriculum, teaching-learning materials and implementation strategies as well as in monitoring and evaluating the entire project. Local youth, their guardians and community-based parents' support groups also participate in identifying suitable artisans near their homes. During such visits, the social workers also ascertain the identified youth's levels of socioeconomic vulnerability, education and interest in order to screen them for appropriate vocational skills training placement. To this end, a number of easy-to-read learning materials such as booklets, pamphlets and posters have been produced to enable facilitators to effectively conduct health education classes. The social worker and UYDEL field supervisors also use the field visits to identify behavioural changes in the youths and to provide them with ongoing psychosocial counselling, support and guidance. In addition, the programme has also inculcated the youth with a sense of social or civic responsibility which has, potentially, fostered family and cohesion as well as prevented some youth from engaging in anti-social behaviour including violent crime.
This has had a negative impact on youths' ability to attend classes as most of them are very poor and cannot afford these costs on their own. Eventually it creates redundancy with the youth having to wait for a new customer to place an order before receiving any form of training. This cooperation helped to strengthen the capacity of UYDEL in the implementation of programme. These artisans are visited by the social workers to assess their willingness and capacity to train the youth.
The pre-enrolment assessment, counselling and mentoring of potential learners is intended to ensure that only the most disadvantaged and thus deserving youth are enrolled into the programme as well as helping the youth to make an informed choice with regards to their potential vocational training.
Learning by producing and earning is central to the training of the youth because most of them have been exposed to earning money at an early age having lived (and continuing to live) in dire conditions, including being homeless or heading households. Furthermore, the master artisans also regularly evaluate the youths' overall behaviour, training performance and progress and present reports to UYDEL. There is also a lack of resources to support graduates to start their own income generating activities. The trainees earn a small income which helps to improve their living standards and motivates them to continue participating in the programme. This also explains most youth's preference for training in trades that take a short period to complete.
Furthermore, the local artisans understand the situations these youth are in and are better able to provide appropriate mentorship. However, these programmes have not been accessible to all, especially to children and youth living in remote and marginalised communities. Recruited artisans are provided with basic programme orientation training and, afterwards, learners are placed with the artisans for a period of three to five months for on-site practical skills training in a field or trade of their choice. Additionally, participatory teaching-learning methods are also essential because most artisans and learners do not have formal education beyond primary level.
According to a recent study, the Functional Adult Literacy Programme (FALP) which endeavoured to promote youth and adult functional literacy, was only accessible to about 5% of the potential beneficiaries while only about 37.4% of children who completed primary school under the UPE programme were able to access secondary education.
Apart from providing vocational skills training to the youth, the artisans are also entrusted with the responsibility of providing life skills training (mentorship) and it is for this reason that UYDEL often selects artisans of high moral standing, highly regarded by their communities. Furthermore, the integration of practical skills training with health education, psychosocial counselling and guidance has also improved the youths' self-esteem and confidence.
Furthermore, the secondary school system hardly provides learners with adequate vocational skills training opportunities.