Last Saturday we were invited to watch Mike the Knight's new film Journey to Dragon Mountain at Warwick Castle. It was my son's first ever film experience and he was entranced from start to finish. The film is an hour long, so a good time for little ones to hold their attention without becoming too fidgety.
When we brought it home he couldn't wait to show it to his big sister, who also enjoyed watching it with him.
Great film isn't it, and your little man was so much braver than mine, having his Selfie taken! Bless him, it was all he wanted to do was to have his picture taken with Mike and the Dragon.
When Mike's Dad, the King, has to return a crystal jewel to the giant dragon of Dragon Mountain, Mike's mission is to help his Dad return it and save Glendragon.
And if you look closely, you'll see that another screen superstar also got in on the action. It features Mike and his family, plus dragon pals, as they endeavour to return a dragon's jewell to the mountain and save Glendragon. They're catchy but in a good way and I've already found myself singing them quietly as I work! Please enable javascript in your browser, or make sure your browser or computer is not blocking the ABC. It had the right balance of events and entertainment in my view and my son really did enjoy every minute.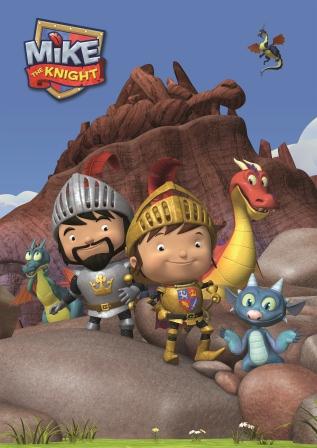 The past 8Our unconventional trip to Legoland Windsor We took the kids to Legoland over Easter weekend.
Because I realised thatCelebrating Star Wars Our family have been rather taken with Star Wars and with the new film The Force Awakens coming out over Christmas it has brought with it an awfulBrick Live 2015 We visited Brick Live at the NEC in Birmingham over half term.
To be honest I wasn't too sure what to expect, but on arrival we were greeted byMy Sunday Photograph I took this whilst visiting the Sealife centre.