SCMYP is pleased to announce the 2nd Annual Student Leadership Academy event on August 22nd at Epworth Memorial UMC on the campus of Epworth Children's Home. Student Leadership is ready to take the next step in making a difference in the SCUMC after a successful spring of Student Leadership Academy events across the conference. This workshop, presented by Amy Kuo Somchanhmavong, on leadership, scholarship, and citizenship discusses using The Student Leadership Challenge and the Social Change models in a student leadership program at Cornell University.
Jesuit High School does not discriminate on the basis of race, color, or national or ethnic origin in the administration of its employment, admissions, educational, or athletic policies.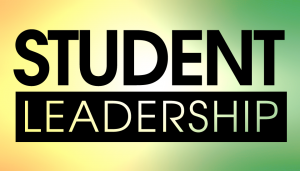 You are using an outdated browser For a better experience using this site, please upgrade to a modern web browser.
The Office of Student Involvement provides opportunities for each UA student to achieve personal excellence by encouraging open exploration and engagement with the campus learning environment and by fostering individual growth and development.
Together they attended the Blue Jays' victorious quarterfinal soccer match, and then feasted on pizza at school and toured the campus. Ignatius Hall for an afternoon workshop where the learned more about each school's background, missions, and best practices.