David has been a career civil servant since graduating in Modern History and Economics from Glasgow University in 1978. Transport Scotland is the Government agency in Scotland responsible for the Scottish Government's responsibilities across all transport sectors. David lives in Edinburgh, is married to Diane with one daughter, Alison, and plays golf whenever time allows. Archie Robertson OBE is an experienced strategic leader who has worked across the transport and infrastructure sectors. He chairs two development companies involved in technology solutions for the construction industry, and urban wind generation technology. A graduate of Stirling University, he is a fellow of CIHT, a Companion of the Chartered Management institute, and a keen hill walker.
John is a traffic engineer, transport planner and urban designer with 27 years' experience. John's reputation is based on his project work, and he has considerable experience in the conception, design, execution and management of a wide range of transport, traffic and street improvement projects in different types of settlement all over the UK. Ian is the Chief Officer of the Scottish Charity Paths for All, a post he has held since July 2003. Ian has an Honours Degree in Ecological Science and Wildlife Management from Edinburgh University and has worked in the environment and health sectors in Scotland for the last 30 years.
Ian is a voluntary Trustee of a number of environmental and community development charities.
Born in Edinburgh while the trams originally ran, Bob grew up in Gracemount where holidays and evening were spent walking the Pentlands, Braids and pavements of Edinburgh also because you were not allowed home until Tea and bed. Sport changed Bob's direction in life and allowed him to enter SSPE Jordanhill college as a PE Student (Drilly) living for 3 years in Yoker in Glasgow. Lesley Hinds first became a Councillor in 1984 and currently represents the Inverleith ward. Alastair spent his early career years working for one of the country's top advertising agencies. In 2008, Falkirk was one of the first towns in Scotland to go through the process of becoming a Business Improvement District (BID), whereby town centre businesses voted in a legally binding ballot in favour of contributing collectively to improve the town centre through initiatives and services over and above those provided by the statutory bodies. In 2011, the Falkirk BID (Falkirk Delivers) became the first BID in Scotland to successfully undertake a renewal ballot, with town centre businesses voting in favour of continuing with the BID process for a period of five years.
Alastair, his team, and his board of directors deliver a series of innovative projects and services contained in the BID Business Plan that aim to clean up the town centre, make it a safer place and more vibrant place in which to visit, work, live and invest. He has a background in neighbourhood regeneration and renewal and health improvement, and has held a number of senior policy adviser roles in government. In order that they can operate effectively, Boards and other decision-makers must be presented with accurate and relevant information on which to assess their options.
Educated at Alva Academy, she went on to graduate from Glasgow University with a Social Sciences MA and Jordanhill College with a Postgraduate Certificate in Community Education. Latterly she was Shadow Minster for Health and Social Justice and a member of the Parliament's Health Committee before being appointed Minister for Public Health in the Scottish Government formed after the May 2007 election. He is the Design Director for a variety of street and public realm design schemes, several of which have recently been implemented or are in advanced stages of delivery.
Paths for All's vision is for a happier and healthier Scotland and its main area of work is to promote everyday walking. He has previously been employed by Clackmannanshire Council, Scottish Natural Heritage and the Scottish Wildlife Trust. In his spare time Ian enjoys mountain biking, hill walking and sailing, as well as eating good food and attending outdoor music festivals with family and friends.
He leads Living Streets Scotland's work getting more children walking to school, improving walking environments with communities and campaigning for safe, attractive, enjoyable streets, where people want to walk.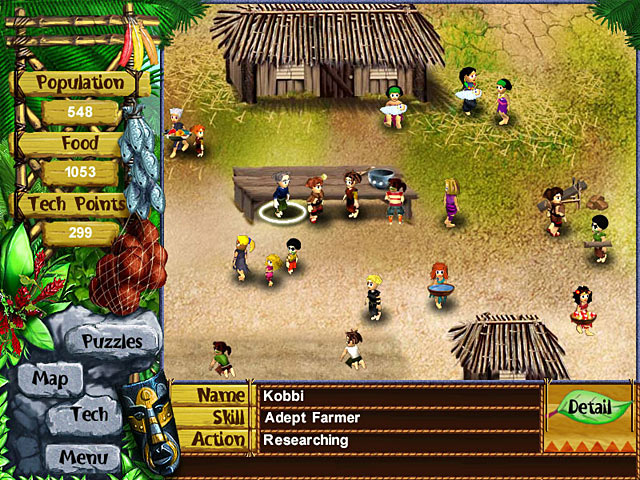 5 years ago the department researched 5 walks around the school lasting 1 hour and introduced the walks during curricular PE. Ian joined the then Scottish Executive in 1999 initially working on the Scotland's first policy on architecture published in 2001. In his teens he toured Britain by bike enjoying the architecture and ambience of the urban environment. He then spent a few years as advertising manager for one of Scotland's leading tyre and exhaust retail specialists. Before taking up this position, he led the Cross Government Obesity Programme, based at the Department of Health. Tony was a founder member of the government's Neighbourhood Renewal Unit from 2001, where he was responsible for national work on neighbourhood management and health inequalities and the development of Local Strategic Partnerships. Key to this is to have business processes which facilitate access to robust data and other information to ensure the efficient running of the organisation and the effective delivery of its services. Rail projects include the new Borders Railway line, the Edinburgh to Glasgow improvement programme and overseeing the procurement of the new Scotrail franchise. Previous to that he was CEO of the Highways Agency, where he introduced the use of hard shoulder running and Highways Traffic Officers to tackle motorway congestion. Alongside his Chairmanship of Living Streets, he also works to improve the lot of disadvantaged young people through the Prince's Trust inScotland. John is Independent Design Advisor to the City of Edinburgh Council, a Design Council CABE Enabler, a Design Review Panelist for Transport for London and Urban Design London, and a contributing author to Manual for Streets 2. These include Camden High Street, Clapham Old Town, Harrow Station Road, Wood Green and the Crossrail stations at Liverpool Street, Abbey Wood and Hayes & Harlington. Prior to joining Living Streets, he worked as a senior researcher in the Scottish Parliament, focusing on transport, environment and health issues, as a region-wide travel plan officer, took a MSc in Transport Planning & Engineering and worked as a teacher in Japan. After 3 years of Teaching, Bob headed for Europe again playing Rugby in France, then working for 3 major Outdoor companies Karrimor, Berghaus and Vango in European sales eventually based in Alkmaar in the Netherlands. They were tremendously popular with pupils as they could be active for 60 minutes, see parts of the catchment they had not been to and chat with Staff and pupils in fresh air. Born in Dundee, she has lived in Edinburgh for over 30 years in the Drylaw area of the city with her husband Martin, while bringing up her three children. Within Government, APDE provides advice to Scottish Ministers on architecture and the built environment and is the sponsor team for Architecture and Design Scotland (A+DS).
Towns and cities have to look good, feel good and be pleasant and comfortable to move around in. Introducing and applying good information management procedures will undoubtedly help assist achieving these aims. The skills needed for good leadership are present in all of us, but not all of us are natural leaders. Using TMO ALPs Programs has received the.A  The Executive Office of Energy and Environmental Affairs. His organisation also gave several towns and villages their streets back by traffic diversion.
In terms of transport planning, John's portfolio includes ongoing and recent projects in Southampton, the London Olympic Host Boroughs, London Docklands, Middlesborough and Sunbury. Dawn was co-host of the 8th World Congress on Active Ageing, in 2012 and on the Expert Panel for the Chief Medical Officers Start Active Stay Active recommendations for physical activity and public health in 2011. They also had a ready made way of exercising after school at low cost leading Active lifestyles in beautiful Midlothian. Between 1994 and 1999 Ian was head of the Scottish Arts Council's Capital Programme funded by the National Lottery. Since 2006 Mike has been a tetraplegic wheelchair user (no more cycling or sailing!) and has a different perspective.His principal activities are concerned with disability access and transport issues, working with Councils and Parliament through organisations such as SATA and Disability Access Panels.
Falkirk was the first town in Scotland to appoint a full-time Town Centre Manager some 25 years ago.
Our ALPs series is designed to identify, embrace and and strengthen our ALPs participants leadership abilities. She also runs training courses to move research into practice with allied health professionals and fitness instructors. After qualifying as an architect in 1984 Ian worked in a range of public and private sector practices in Edinburgh, London, and Glasgow – specialising in community regeneration work. Her recent research (MRC and NIHR) focuses on effects of visualisations of biomechanics on adherence to exercise in older people with a history of falls, group versus home exercise referred through the GP on habitual physical activity, effects of the Otago home exercise programme in visually impaired older people, the outdoor environment on avoidance of activity and falls in older people and reducing sedentary behaviour (long periods of sitting) in older people.
She also has knowledge of various industries such as retail and tourism (former Chair Tourist Board) and was Convenor of Lothian and Borders Police Board for 4 years. It is what motivates me to seek to bring about improvements to services that will benefit everybody.
As Convener of the TIE Committee I no not underestimate the size of the task ahead in delivering the trams project and other infrastructure initiatives. TMO Adventures provide an opportunity to realize a group's governing principles, values, ethics and practice core competencies in a safe and supportive environment.
Our challenges are experiential in nature and we encourage continued teamwork, realistic goal setting, honest feedback and shared learning in a experiential process which stimulates our creative thinking and problem solving skill sets. Groups tend to develop a sense of community that wants to be successful at what they are engaged in. Participants find a new sense of confidence in themselves an understanding A and appreciation for others that transfers over to the school and their community. We believe that together, the teachers and students will return to their classrooms and will ultimately be linked together through their shared experience to achieve the common goal of linking adventure through education. A  10:00 am - 2:00 pmHave you ever wondered if you could you make it on your own in the woods? You are the best thing you have."During this four-hour program you will use critical thinking skills and a positive attitude to complete this 'Survival' scenario. TMO Adventures provide an opportunity to realize a group's governing principles, values, ethics and practice core competencies in a safe and supportive environment. You will learn impromptu wilderness medical skills (First-Aid without a kit), look for natural shelter, build a debris shelter, find safe drinking water, find resources for making primitive tools, make a primitive weapon, track wildlife, build a fire, learn back country cooking skills and what leave no trace ethics are, even forecast the weather!
All participants acquire real skills and an increased awareness of themselves and their environment. They also develop a more positive self-image through an authentic sense of personal accomplishment. All students should read or listen to the book Hatchet by Gary Paulsen and come with small blank page journal and a pen. These are quality adult programs designed for Outdoor Leadership & Professional Development.
Learn the skills that will save your life and or your family or friends.This is a course that you won't want to missDress casual and warm. Learn outdoor survival skills plus how to build a matchless fireBring water - snack & lunch, ID books, magnifying glass if you have them. All programs require proper clothing and rain gear, sturdy footwear, sunscreen, water bottle. Just click to add your own content.You can use this page for anything you like, but we recommend focusing on one or two related topics to avoid confusing your readers.