28.10.2013
Schubert Eats is an irregular feature on Those Crazy Schuberts about recipes or ingredients or restaurants or pretty much anything that has anything to do with what those crazy Schuberts eat! Get rid of the salami, stick with mozzarella, use an italian or french bread, add a balsamic syrup drizzle and you've got a delicious grilled caprese sandwich.
Or get rid of the salami, stick with sourdough, switch the cheese to swiss and add a drizzle of honey, and that is a delicious fancy grilled cheese.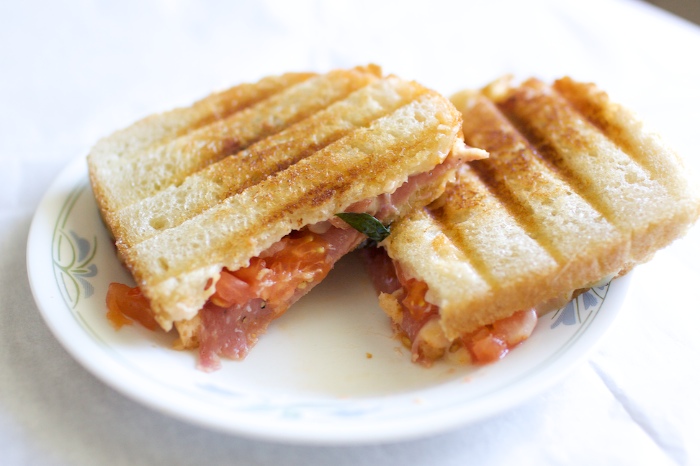 You can buy organic basil (already plucked from the plant) from Trader Joe's for next to nothing .
It works really well and really quickly AND I don't have to try to flip a sandwich with that many ingredients.