30.10.2015
Hachette Book Group and KADOKAWA Corporation announced today that they have entered into an agreement to create a new venture, joining HBG's Yen Press imprint, a leader in the US publication of Japanese manga and light novels, with KADOKAWA, a major Japanese publisher. Lion Forge Comics to showcase several new high-profile titles for fans of books, comics, animation, and even wrestling at BookExpo America.
The National Ambassador for Young People's Literature will publish his first nonfiction graphic novel, Dragon Hoops, the story of the 2015 Bishop O'Dowd High School boys' basketball team. The first in a two-book deal by international bestselling author Veronica Roth, author of the Divergent series, Carve the Mark will publish on January 17, 2017, with the next novel to follow in 2018.
Join the National Ambassador for Young People's Literature each month at Reading Rockets for the Reading Without Walls video podcast series, where he interviews children's book authors and other interesting people! Join National Ambassador for Young People's Literature Gene Luen Yang each month at the Reading Rainbow Blog for the "What's the Ambassador Reading?" series. The Ezra Jack Keats Foundation, in partnership with the New York City Department of Education, announced the winners of the 30th annual Ezra Jack Keats Bookmaking Competition for grades 3-12. Visit CBC Diversity each week for #DrawingDiversity: favorite illustrations from representative reads! A look at Reading Rainbow Skybrary School, a new digital library subscription service for classrooms.
Houghton Mifflin Harcourt launches creative writing contest to find, celebrate and publish the best original short stories written by high school students.
Bookish presents a roundup of some of the 2016 Teen Choice Book Awards finalists' favorite young adult books.
The National Ambassador for Young People's Literature and graphic novelist on his love of coding and reading. Penn State University Libraries and the Pennsylvania Center for the Book have announced the winner of the 2016 Lee Bennett Hopkins Poetry Award. The series, targeted to viewers aged 13–22, will be hosted on the YouTube page of the Harry Potter Alliance, while librarians and educators are encouraged to use the videos to engage young people or first time advocates. In celebration of the 97th annual Children's Book Week (May 2-8, 2016), Macmillan Children's Publishing Group is running an all-star kids comics blog tour, featuring interviews by John Patrick Green and beloved comics creators.
The de Grummond Children's Literature Collection and the Ezra Jack Keats Foundation are now accepting submissions for the Ezra Jack Keats Book Award. In celebration of the 97th annual Children's Book Week, Macmillan Children's Publishing Group is running a comics blog tour. CBC Diversity held its first panel of 2016, "Recruiting Diversity," in which Human Resource professionals shared steps for creating a more inclusive industry from the inside out.
The graphic novelist and National Ambassador for Young People's Literature shares his insight on spreading the joy of reading to reluctant readers. Returning to her wizarding world, the all-new adventure film marks the screenwriting debut of J.K.
Join National Ambassador for Young People's Literature Gene Luen Yang each month at Panels for the Creativity in Progress series, where he shows us the process behind his comics! The beloved author reflects on her time as National Ambassador for Young People's Literature, spreading the joy of reading.
New online destination to discover, share and sell digital learning tools and teacher-created content now live.
Presenting the April issue of Diversity in the News, CBC Diversity's monthly round-up of relevant news in children's books and diversity! The acclaimed graphic novelist shares his platform as National Ambassador for Young People's Literature and inspiration for his upcoming book. Publishing executive and champion of diverse children's books Jackie Carter has passed away. The honor is awarded to an individual or group that has made a significant impact on school library programs and students.
Authors, illustrators, and members of the children's book publishing industry have launched Writing for Charity, a literary auction to benefit refugees in Europe. For the seventh year, the Freedom to Read Foundation is offering grants to support a wide variety of engaging, provocative and fun events commemorating Banned Books Week. Hollins University has announced the winners of the inaugural Margaret Wise Brown Prize in Children's Literature. Mary Pope Osborne's critically-lauded franchise has sold over 130 million books and been translated into 35 languages around the world.
More than 4,000 educators entered the first-ever Dav Pilkey 'Be a Reading Superhero' Educator Contest, and one school from each U.S. Through his platform, "Reading Without Walls," Yang hopes to inspire readers of all ages to pick up a book outside their comfort zone.See the second episode of Yang's podcast, in which he interviews writer and artist Derek Kirk Kim of 'Adventure Time'!
A total of 135,000 books will be awarded to classrooms and programs serving children in need in the states. National Ambassador Emeritus and beloved children's book author Jon Scieszka wants you to vote for the Children's Choice Book Awards! Book challenges recorded by ALA's Office for Intellectual Freedom (OIF) reveal that attempts to remove materials with diverse content are higher than ever before.
The Iron Fey series has been published in more than 20 countries, including the United Kingdom, Australia, France and Germany.
To kick it off, our Book Fair expert - three-time Scholastic Book Fairs® National Elementary School Contest winner Sarah Svarda - shares an article this month on how she finds inspiration and plans early for her Book Fair.
Last, be sure to check out Sarah's Pinterest board, where you'll find great ideas for your fall Reading Oasis Book Fair. A public library system and a suburban middle school - though very different entities - share a vision for helping students return to school in the fall excited about literacy and learning. Find inspiration from how summer reading was placed at the bullseye of their literacy efforts.
A Texas elementary school and a four-time-winning Georgia middle school took first prize for their original themes at their fall Book Fairs, earning each school 2,000 in Scholastic Dollars™ and an author visit. Read more about how inspiration, community connections, and collaboration can bring life to your fall Fair. In appreciation for all you do to help encourage students to read more every day, we invite Book Fair chairpeople, teachers, school employees, and volunteers to shop our Big Event Warehouse Book Sale and save up to 80 percent on a huge selection of books for children and adults. Let's take a look at some books that will cause kids to send their reading minutes soaring this summer! M Freeman has no idea how unusual her education has been - until she leaves home to attend Lawless School.
Online Book Fairs and online Classroom Wish Lists are powerful ways to beef up classroom libraries in a snap. Be sure to log into your Chairperson's Toolkit today to review your Online Fair and take advantage of this great addition to your Book Fair! Use your Scholastic Dollars to refresh your bookshelves with these exciting items found in the online School Resource Catalog.
The Book Fair featured theme for fall is Reading Oasis - A Cool Place to Discover Hot Books!
This fall the Online Fair book selection will be enhanced to include even more award winners, series, and eBooks!
The Scholastic Art & Writing Awards 90th Anniversary National Awards Ceremony will be webcast live from Carnegie Hall in New York City.
Share your child's love of reading, and be entered for a chance to win one of two 10-book libraries.
She and her husband George Cooper have teamed up to open an independent bookstore in Key West, Florida. As this school year winds down, we'd like to thank you for all you've done to inspire kids to become lifelong readers in your school.
You can also find inspiration from how our spring theme winners set themselves apart with their all-out takes on original themes.
And students who are excited about literacy and learning are students who will knock down the doors of your fall Book Fair.
If you plan to host a fall Book Fair, the earlier you start planning, the more successful your Fair will be.
Underprivileged kids will benefit from a recent Scholastic donation of 50,000 books to the Kids in Need Foundation, which benefits 2.4 million students and 100,000 teachers a year.
This is the time of year when many of our schools host a second or third Book Fair to get students stocked up - and stoked up - for many happy hours of summer reading.
Read more about what an Online Fair can mean for your classrooms next fall, and draw inspiration from one teacher's super-successful online Classroom Wish List challenge.
To help you plan your Reading Oasis, the creative team at Scholastic Book Fairs will be working hard over the summer to fill the Toolkit's Fair Files with hundreds of themed materials.
And to help keep YOU inspired this summer, we are going to forego our typical summer hiatus of this newsletter to share special Fair planning editions in June, July, and August. Rallying volunteers, brainstorming sessions, principal engagement, Teacher Sneak Peeks, getting students pumped, and engaging families - they did it all. Three-time Scholastic Book Fairs® National Elementary School Contest winner Sarah Svarda shares her three tips for getting ready. These talents bring her to the attention of the Masters, the secretive school's power base.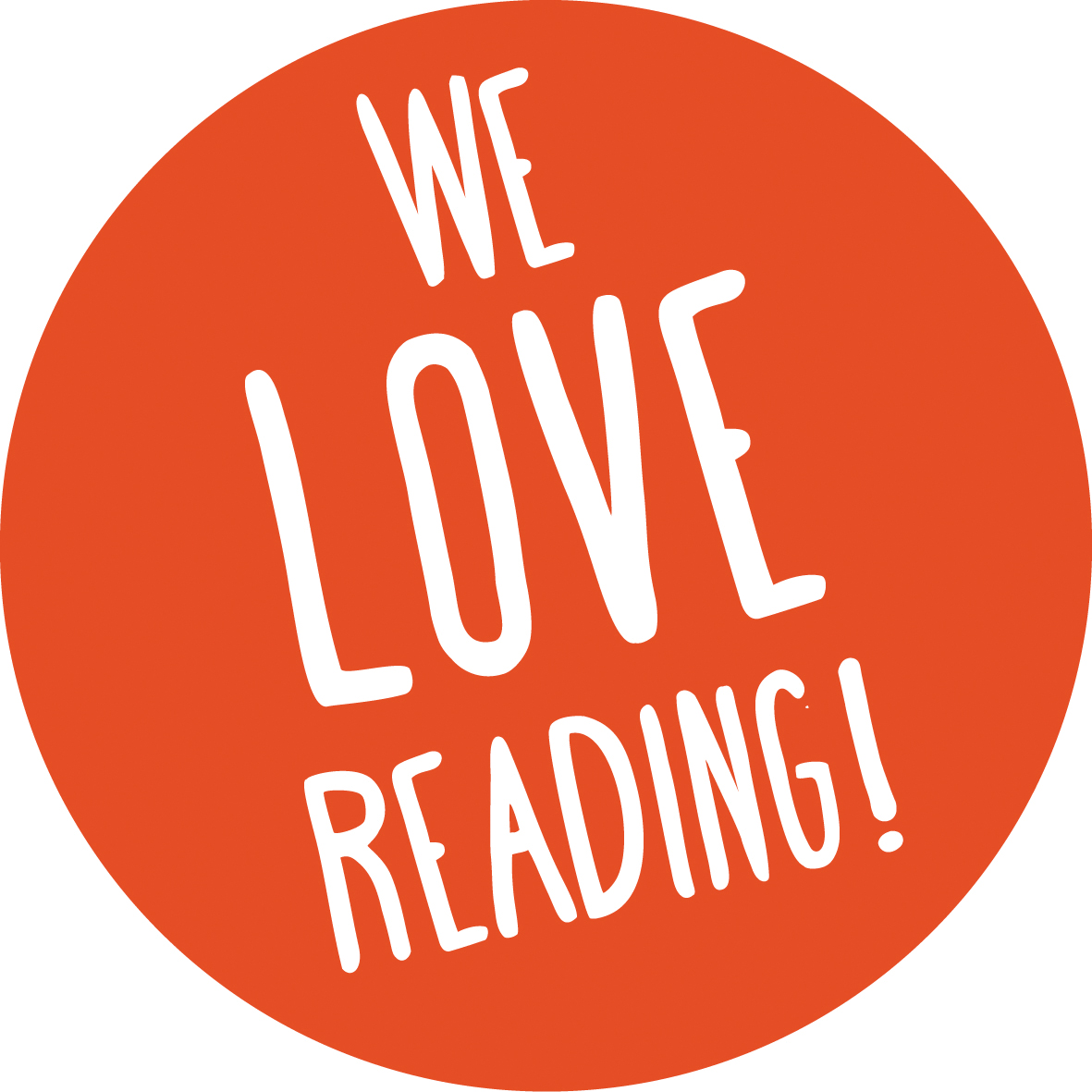 Categories: Free Astrology Reports